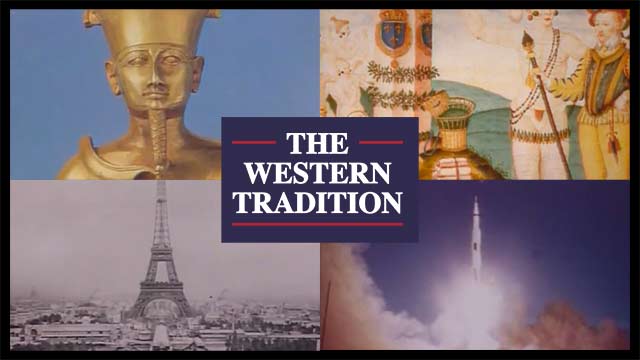 The Western Tradition is a free series of videos that traces the arc of western civilization. Starting in Ancient Egypt, Greece and Rome, the survey proceeds to cover the Byzantine Empire and Medieval Europe, then the Renaissance, Enlightenment, and Industrial Revolution, and finally ends up in 20th century Europe and America. Presented by UCLA professor Eugen Weber, an impressive European historian, the video series includes over 2,700 images from the Metropolitan Museum of Art that illustrate some of the West's great cultural achievements. Each of the 52 videos runs about 30 minutes. So you're getting an amazing 26 hours of content for free.
You can stream all of the videos from this page, and find a more complete course outline here.
You can find The Western Tradition listed in our collection, 1200 Free Online Courses from Top Universities.
Follow Open Culture on Facebook, Twitter, Instagram, Google Plus, and Flipboard and share intelligent media with your friends. Or better yet, sign up for our daily email and get a daily dose of Open Culture in your inbox. To make sure that our posts definitely appear in your Facebook newsfeed, just follow these simple steps.
If you'd like to help support Open Culture, please sign up for a 30-day free trial from Audible.com or The Great Courses Plus. You will get free audio books and free courses in return. No strings attached.