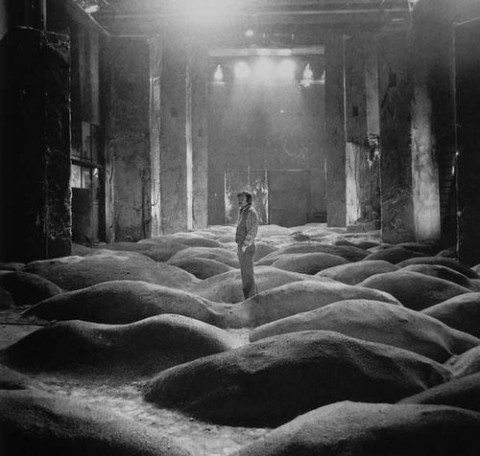 During the past two years, the films of Andrei Tarkovsky have quietly come online, giving viewers the chance to encounter the Soviet director's great body of work. If you're not familiar with Tarkovsky, it's worth mentioning that Ingmar Bergman considered him his favorite director, and Akira Kurosawa once said, "Every cut from his films is a marvelous image in itself." The list of available films now includes:
Ivan's Childhood – Web – (1962)
Solaris – Web – (1972)
The Mirror – Web – (1975)
Nostalghia – Web – (1983)
(Note: If you access the films via YouTube, be sure to click "CC" at the bottom of the videos to access the subtitles.)
You can thank Mosfilm, the oldest film studio in Russia, if not Europe, for bringing these films to the web. If you head to Mosfilm's YouTube Channel, you can watch more than 50 Russian classics, including Sergei Bondarchuk's 1969 adaptation of Tolstoy's War & Peace, a film that Roger Ebert called "the definitive epic of all time." In a concession to Western capitalism, each film is preceded by a short commercial, proving yet again that there's no such thing as a truly free lunch.
Finally, don't miss our collection of 435 Free Movies Online, which features six films by Sergei Eisenstein, Russia's pioneering filmmaker and film theorist: Strike, Battleship Potemkin, Romance Sentimentale, October: Ten Days That Shook the World, Old and New and Alexander Nevsky. They're all there.
Related Content:
Ingmar Bergman Visits Dick Cavett, 1971