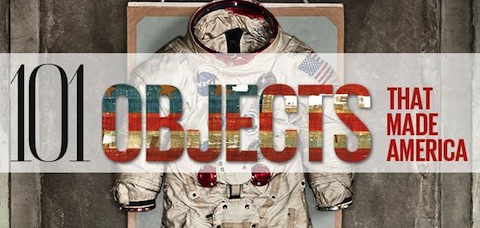 The Smithsonian's 19 museums, 9 research centers, and 140-plus affiliates boast the world's largest collection---137 million items, in addition to a staggering array of photos, documents, films, and recordings. Choosing which to include in The Smithsonian's History of America in 101 Objects (published on October 29) from such a wealth of options was no easy task. (On the other hand, the Director of the British Museum Neil MacGregor did manage to encapsulate two million years of world history in one object less...)
Anthropologist Richard Kurin, the Smithsonian Institution's Under Secretary for History, Art, and Culture, prioritized objects with vivid biographies. There may be no way for a museum to recreate the Civil War, as he notes, but a "hand-drawn battle map of the time, a bullet or gunnery shelf, a uniform bearing evidence of wounds, and broken metal shackles are all objects that, having been present at the event depicted, can speak to the larger story. The parts stand for the whole."
Celebrity may have factored into the selection process, too. Not every entry is bespangled with a famous name, but one can't overlook the vicarious thrill inherent in Cesar Chavez's union jacket, Abraham Lincoln's top hat, Helen Keller's watch, or Marian Anderson's mink coat.  Who can say whether these resonances will lose their luster in the future. In his introduction, Kurin uses the steering wheel of the U.S.S. Maine, once an object of keen national interest due to its role in the Spanish-American War, to exemplify the descent into obscurity.
To celebrate the publication of The Smithsonian's History of America in 101 Objects, the Smithsonian Channel will be profiling some of the items in a four-part series, Seriously Amazing™ Objects (love the trademark, guys).
In the meantime, have a browse through an online gallery featuring 50 of Kurin's picks.
Or enjoy these three samples, selected by yours truly for their unifying roundness. (I could never accomplish anything on the order of Kurin's feat, but encourage the Smithsonian to get in touch whenever they're in the market for someone who could repackage their collection as board books for infants…)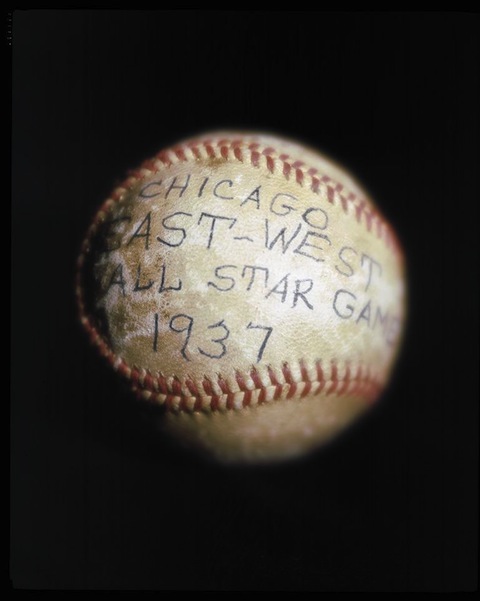 Negro League Baseball
1937, American History Museum
Sportswriter Frank Deford fulfills Kurin's biographic requirements with an essay on the larger social implications behind this artifact, which scored a home run for Buck Leonard and the East lineup in the '37 Comiskey All-Star game.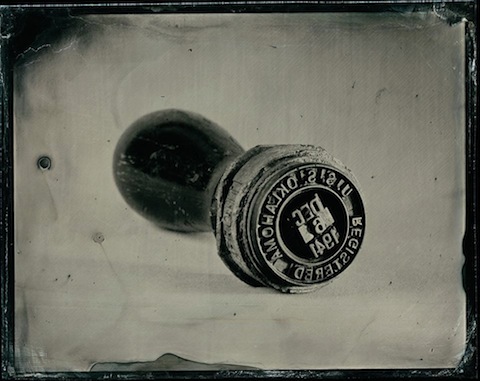 USS Oklahoma Stamp
1941, Postal Museum
"To record when a piece of mail was processed aboard ship, the Navy used wooden postmark stamps. This one bears an ominous date: Dec 6, 1941 PM. It was recovered from the battleship Oklahoma after it was hit by several torpedoes, listed to a 45-degree angle, capsized and sank in the attack on Pearl Harbor on December 7, 1941. The Oklahoma lost 429 sailors and Marines, a third of its crew."
Wow.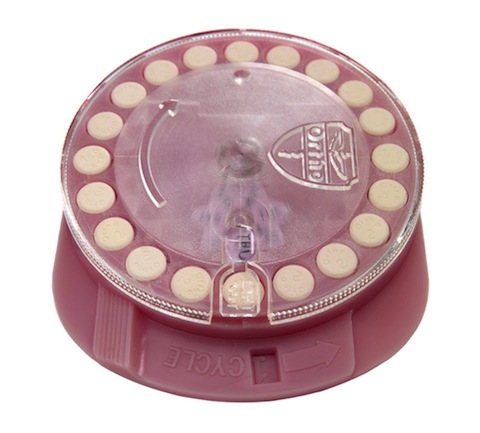 The Pill
c. 1965 American History Museum
As Natalie Angier, author of Woman: An Intimate Geography pointed out in a recent article in Smithsonian magazine, "when people speak of the Pill, you know they don't mean aspirin or Prozac but rather that mother of all blockbuster drugs, the birth control pill."  A pinnacle of both medical and feminist history, its significance extends well beyond the national borders.
How about you, readers? What item from a museum collection would you include in a book on American History?
Related Content:
Animated Version of Howard Zinn's History of the American Empire
Pulitzer Prize Winner Picks Essential US History Books
Discover Thomas Jefferson's Cut-and-Paste Version of the Bible, and Read the Curious Edition Online
Ayun Halliday remembers the amazement she felt seeing Archie and Edith's chairs on an 8th grade field trip to Washington DC. Follow her @AyunHalliday