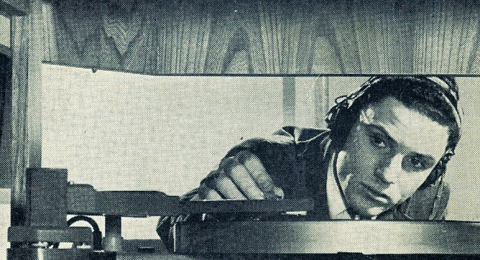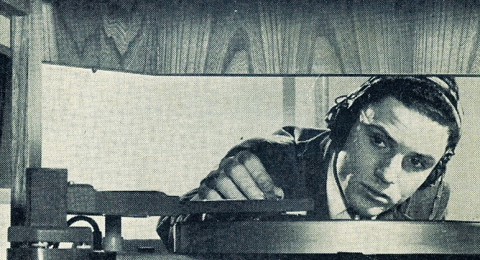 Founded in 1931, the Woodberry Poetry Room at Harvard University features (among other things) 6,000 recordings of poetry from the 20th and 21st centuries. There you can find some of the earliest recordings of W. H. Auden, Elizabeth Bishop, T. S. Eliot, Denise Levertov, Robert Lowell, Anais Nin, Ezra Pound, Robert Penn Warren, Tennessee Williams and many others.
In the "Listening Booth," a section of the Poetry Room website, you can listen to recordings of classic readings by nearly 200 authors, including John Berryman, Robert Bly, Jorge Luis Borges, Joseph Brodsky, Jorie Graham, Seamus Heaney, Jack Kerouac, Adrienne Rich, Anne Sexton, Wallace Stevens, Dylan Thomas, Anne Waldman, William Carlos Williams and more. The sound files are all free to stream. And if this is your kind of thing, make sure you visit the Penn Sound archive at the University of Pennsylvania, which is an equally rich and amazing audio archive. We previously featured it here.
Dan Colman is the founder/editor of Open Culture. Follow us on Facebook, Twitter and Google Plus and share intelligent media with your friends. Or better yet, sign up for our daily email and get a daily dose of Open Culture in your inbox.
Related Content:
1,000 Free Audio Books: Download Great Books for Free
Bill Murray Reads Great Poetry by Billy Collins, Cole Porter, and Sarah Manguso
13 Lectures from Allen Ginsberg's "History of Poetry" Course (1975)
Sonic Youth Guitarist Thurston Moore Teaches a Poetry Workshop at Naropa University: See His Class Notes (2011)
Download 55 Free Online Literature Courses: From Dante and Milton to Kerouac and Tolkien