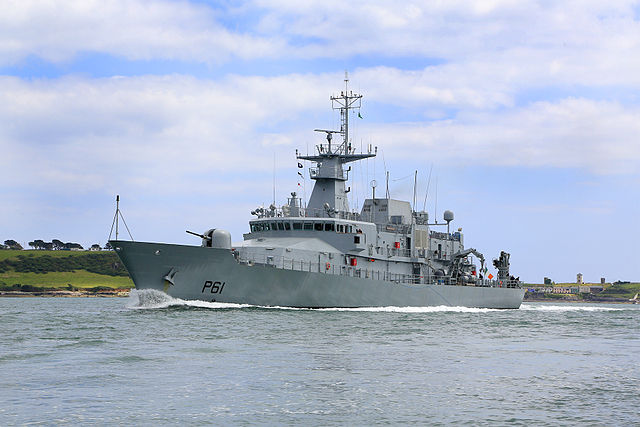 It's how things go around here. You do some research on Samuel Beckett's plays (see post from earlier today) and you discover there's a naval ship dedicated to the Irish playwright. Launched in November 2013 and commissioned in May 2014, LÉ Samuel Beckett (P61) patrols Irish waters, allowing the Irish navy to conduct search and rescue operations, undertake vessel boardings, and also protect fisheries. According to an Irish site, the ship "represents an updated and lengthened version of the original RÓISÍN Class OPVs... She is built to the highest international standards in terms of safety, equipment fit, technological innovation and crew comfort." The cost, 56 million euros.
Of course, the Irish haven't forgotten their other great literary son. LÉ James Joyce (P62) will be launched in May 2015. And guess what, LÉ Seamus Heaney may soon be on the horizon.
Does anyone know of another nation that honors its artists in such a way?
Dan Colman is the founder/editor of Open Culture. Follow us on Facebook, Twitter, Google Plus and LinkedIn and  share intelligent media with your friends. Or better yet, sign up for our daily email and get a daily dose of Open Culture in your inbox.