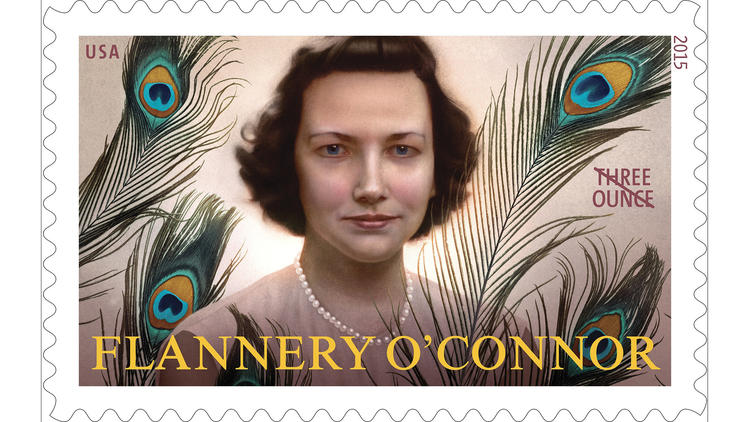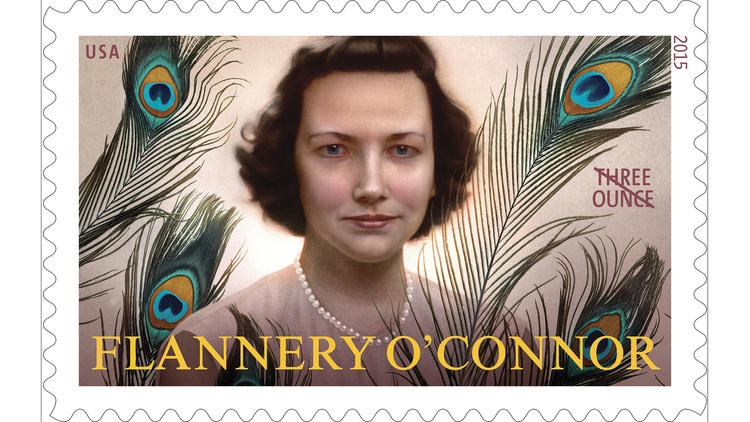 Since 1979, the US Postal Service has made a practice of issuing postage stamps honoring "skillful wordsmiths" who have "spun our favorite tales — and American history along with them." Edgar Allan Poe, Richard Wright, Julia De Burgos, Mark Twain, O. Henry, and Ralph Ellison have all been fêted since 2009. And soon we can add the Southern Gothic writer Flannery O'Connor to the list. Her stamp will make its debut on June 5th. Until then, we'd encourage you to stream rare recordings of O'Connor reading her famous story, 'A Good Man is Hard to Find', and her witty essay, "Some Aspects of the Grotesque in Southern Fiction." These are the only known recordings of O'Connor reading her work, and they provide a wonderful introduction to O'Connor's literary talents.
Related Content:
Flannery O'Connor: Friends Don't Let Friends Read Ayn Rand (1960)
Flannery O'Connor to Lit Professor: "My Tone Is Not Meant to Be Obnoxious. I'm in a State of Shock"
Flannery O'Connor's Satirical Cartoons: 1942-1945
Dan Colman is the founder/editor of Open Culture. Follow us on Facebook, Twitter, Google Plus and LinkedIn and  share intelligent media with your friends. Or better yet, sign up for our daily email and get a daily dose of Open Culture in your inbox.