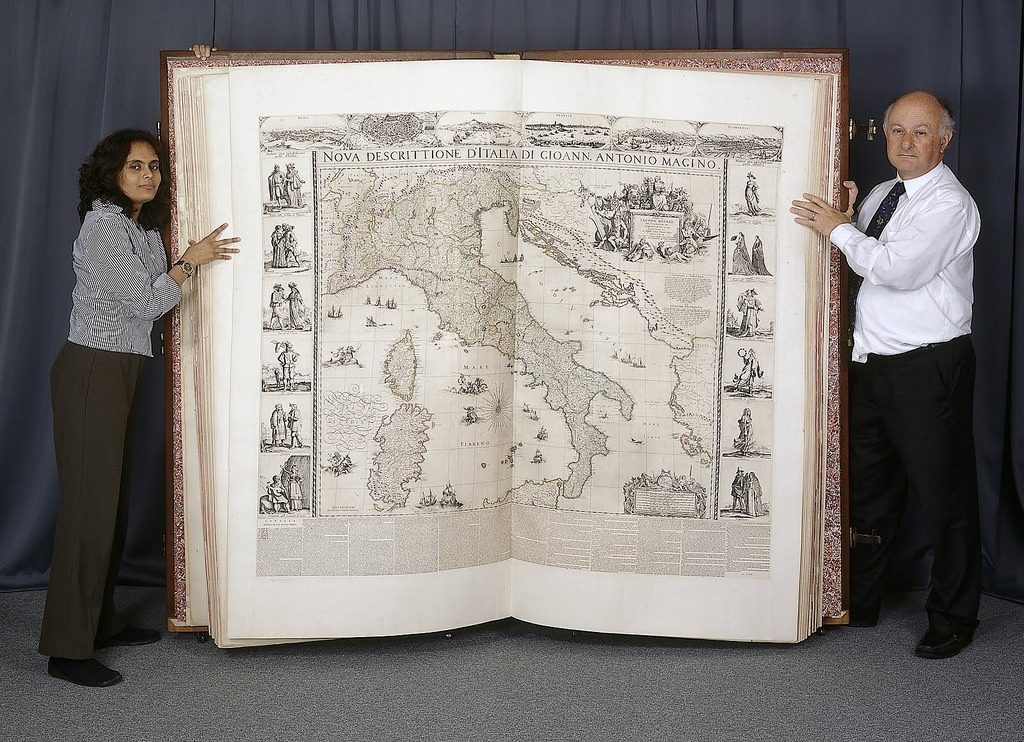 Last week, we featured the free digital edition of the The History of Cartography. Or what's been called "the most ambitious overview of map making ever undertaken." The three-volume series contains illustrations of countless maps, produced over hundreds of years. And it, of course, references this fine specimen: A gift given to England's Charles II in 1660, The Klencke Atlas featured state-of-the-art maps of the continents and various European states. It was also notable for its size. Standing six feet tall and six feet wide (when opened), the volume remains 355 years later the largest atlas in the world. Learn more about it with the BBC clip below.
Follow Open Culture on Facebook and Twitter and share intelligent media with your friends. Or better yet, sign up for our daily email and get a daily dose of Open Culture in your inbox. 
If you'd like to support Open Culture and our mission, please consider making a donation to our site. It's hard to rely 100% on ads, and your contributions will help us provide the best free cultural and educational materials.
Related Content:
The History of Cartography, the "Most Ambitious Overview of Map Making Ever," Now Free Online
A Wonderful Scientific Map of the Moon from 1679: Can You Spot the Secret Moon Maiden?
Galileo's Moon Drawings, the First Realistic Depictions of the Moon in History (1609-1610)
New York Public Library Puts 20,000 Hi-Res Maps Online & Makes Them Free to Download and Use