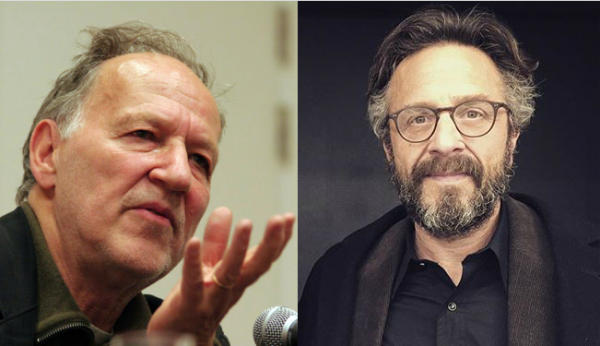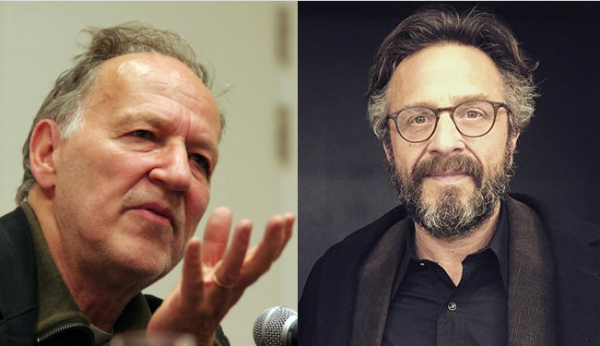 Image by Erinc Salor and The Necessary Evil, via Wikimedia Commons
Heads up: In the latest episode of the WTF podcast, filmmaker Werner Herzog pays a visit to Marc Maron's garage in Los Angeles, and they get into a wide-ranging conversation, talking about Herzog's upbringing in war-torn Germany, his upcoming film projects and a good deal more. But inevitably they focus on Herzog's new film, a meditation on the internet and technology called Lo And Behold: Reveries Of The Connected World, which opens in theaters this Friday. You can also watch it at home.
Feel free to stream Maron and Herzog's conversation below. It starts around the 33:30 mark. Or hear it over at Maron's website.
Follow Open Culture on Facebook and Twitter and share intelligent media with your friends. Or better yet, sign up for our daily email and get a daily dose of Open Culture in your inbox. 
If you'd like to support Open Culture and our mission, please consider making a donation to our site. It's hard to rely 100% on ads, and your contributions will help us provide the best free cultural and educational materials.
Related Content:
Werner Herzog Will Teach His First Online Course on Filmmaking
Werner Herzog's Rogue Film School: Apply & Learn the Art of Guerilla Filmmaking & Lock-Picking
Werner Herzog Picks His 5 Favorite Films