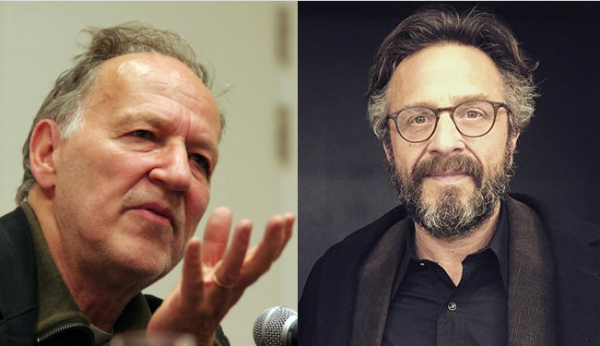 Image by Erinc Salor and The Necessary Evil, via Wikimedia Commons
Heads up: In the latest episode of the WTF podcast, filmmaker Werner Herzog pays a visit to Marc Maron's garage in Los Angeles, and they get into a wide-ranging conversation, talking about Herzog's upbringing in war-torn Germany, his upcoming film projects and a good deal more. But inevitably they focus on Herzog's new film, a meditation on the internet and technology called Lo And Behold: Reveries Of The Connected World, which opens in theaters this Friday. You can also watch it at home.
Feel free to stream Maron and Herzog's conversation below. It starts around the 33:30 mark. Or hear it over at Maron's website.
Follow Open Culture on Facebook, Twitter, Instagram, Google Plus, and Flipboard and share intelligent media with your friends. Or better yet, sign up for our daily email and get a daily dose of Open Culture in your inbox. To make sure that our posts definitely appear in your Facebook newsfeed, just follow these simple steps.
If you'd like to help support Open Culture, please sign up for a 30-day free trial from Audible.com or The Great Courses Plus. You will get free audio books and free courses in return. No strings attached.
Related Content:
Werner Herzog Will Teach His First Online Course on Filmmaking
Werner Herzog's Rogue Film School: Apply & Learn the Art of Guerilla Filmmaking & Lock-Picking
Werner Herzog Picks His 5 Favorite Films