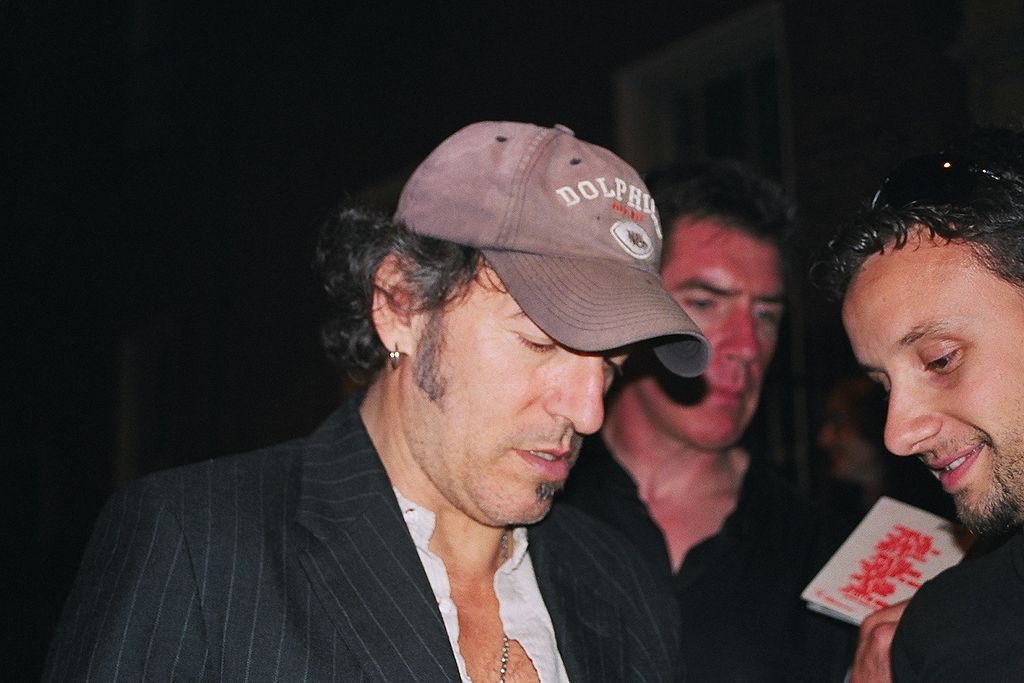 Image by Michele Lucon, via Wikimedia Commons
FYI: Earlier this week, Bruce Springsteen released his highly-anticipated memoir, Born to Run. It comes accompanied by a companion album, Chapter and Verse. And now a Spotify playlist that features every single song referenced in the pages of the book–his own or others'. There's lots of Springsteen–most of his discography, in fact–but also great tracks from Aretha Franklin, Van Morrison, Cream, Lou Reed, Bob Dylan and more. If you need Spotify's free software, download it here. Then settle in and enjoy 22 hours of music. You can start streaming the music below:
For anyone interested, the novelist Richard Ford has a review of Born to Run (the autobiography) in The New York Times. Ford's Bascombe trilogy appears on Springsteen's List of His 20 Favorite Books.
Looking for free, professionally-read audio books from Audible.com? Here's a great, no-strings-attached deal. If you start a 30 day free trial with Audible.com, you can download two free audio books of your choice. Get more details on the offer here.
Follow Open Culture on Facebook, Twitter, Instagram, Google Plus, and Flipboard and share intelligent media with your friends. Or better yet, sign up for our daily email and get a daily dose of Open Culture in your inbox. To make sure that our posts definitely appear in your Facebook newsfeed, just follow these simple steps.
If you'd like to help support Open Culture, please sign up for a 30-day free trial from Audible.com or The Great Courses Plus. You will get free audio books and free courses in return. No strings attached.
Related Content:
Bruce Springsteen Plays East Berlin in 1988: I'm Not Here For Any Government. I've Come to Play Rock
Heat Mapping the Rise of Bruce Springsteen: How the Boss Went Viral in a Pre-Internet Era
Springsteen's Favorite Books & Reading List