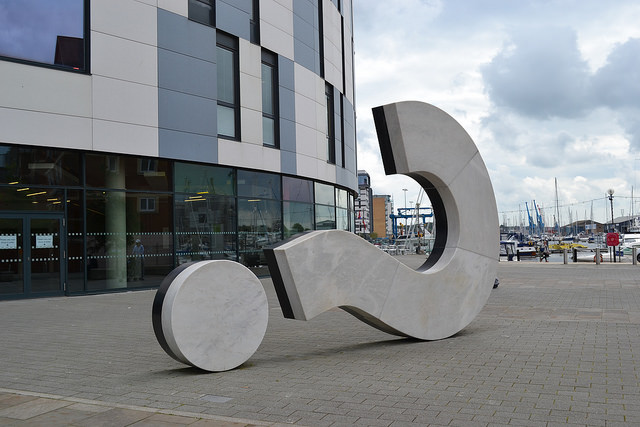 Image by Benjamin Reay, via Flickr Commons
It's a new year, which means it's time for the Edge.org to pose its annual question to some of the world's finest minds. The 2017 edition asks, "What scientific term or concept ought to be more widely known?" And the question comes prefaced by this thought:
Richard Dawkins' "meme" became a meme, known far beyond the scientific conversation in which it was coined. It's one of a handful of scientific ideas that have entered the general culture, helping to clarify and inspire.

Of course, not everyone likes the idea of spreading scientific understanding. Remember what the Bishop of Birmingham's wife is reputed to have said about Darwin's claim that human beings are descended from monkeys: "My dear, let us hope it is not true, but, if it is true, let us hope it will not become generally known."
So what established scientific idea should we try to get out there? What concept should, at all costs, see the light of day? The replies — 205 in total — feature thoughts by Richard Dawkins, of course, who'd have us learn more about the notion of "Genetic Book of the Dead." You will also find selections by Brian Eno ("Confirmation Bias"), Jared Diamond ("Common Sense"),  Janna Levin ("The Principle of Least Action"), Steven Pinker ("The Second Law of Thermodynamics") and more. Access the complete collection of responses here.
Follow Open Culture on Facebook and Twitter and share intelligent media with your friends. Or better yet, sign up for our daily email and get a daily dose of Open Culture in your inbox. 
If you'd like to support Open Culture and our mission, please consider making a donation to our site. It's hard to rely 100% on ads, and your contributions will help us provide the best free cultural and educational materials.