Ladies and gentlemen, we present the first known footage of the French author Marcel Proust.
Announced by Professor Jean-Pierre Sirois-Trahan in the latest edition of the French journal, Revue d'études proustiennes, the footage was recorded on November 14, 1904 (nine years before Proust published the first volume in his classic work, À la recherche du temps perdu/Remembrance of Things Past). And it shows Proust descending a stairway at the wedding of his close friend, Armand de Guiche. Look for him at the 37 second mark. He's dressed less formally (in grey, not black) than the aristocrats joining him at the celebration. I've added a close up picture below.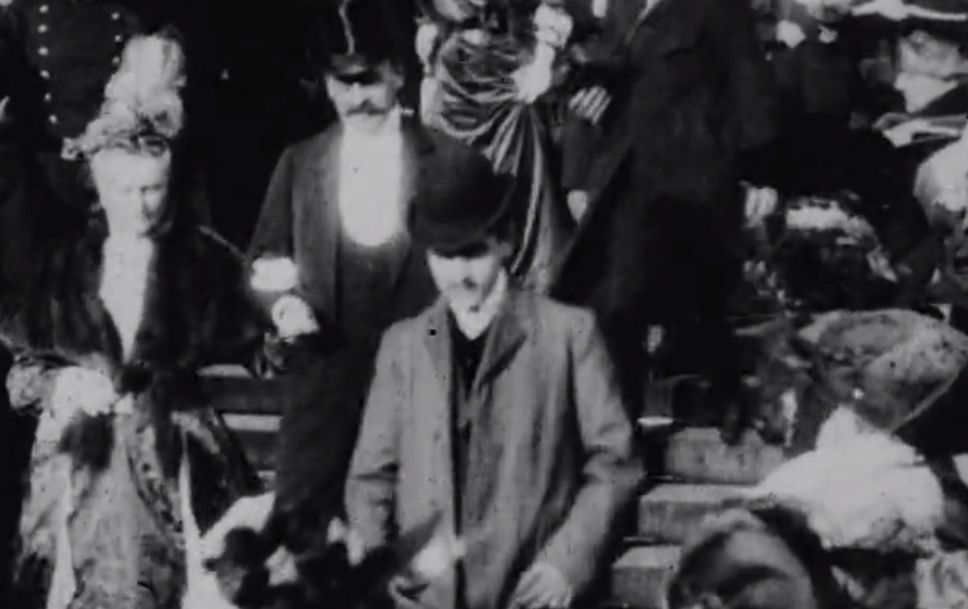 Follow Open Culture on Facebook, Twitter, Instagram, Google Plus, and Flipboard and share intelligent media with your friends. Or better yet, sign up for our daily email and get a daily dose of Open Culture in your inbox. And if you want to make sure that our posts definitely appear in your Facebook newsfeed, just follow these simple steps.
Related Content:
An Introduction to the Literary Philosophy of Marcel Proust, Presented in a Monty Python-Style Animation
When James Joyce & Marcel Proust Met in 1922, and Totally Bored Each Other
16-Year-Old Marcel Proust Tells His Grandfather About His Misguided Adventures at the Local Brothel
Marcel Proust Fills Out a Questionnaire in 1890: The Manuscript of the 'Proust Questionnaire'