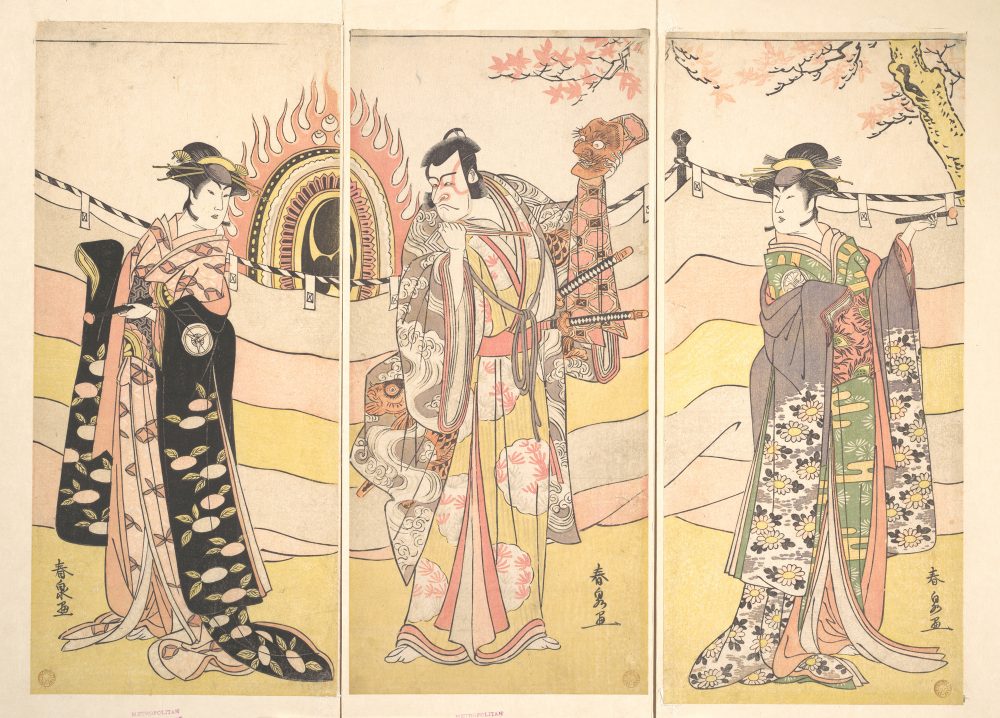 Most of us have now and again seen and appreciated Japanese woodblock prints, especially those in the tradition of ukiyo-e, those "captivating images of seductive courtesans, exciting kabuki actors, and famous romantic vistas." Those words come from the Metropolitan Museum of Art, whose essay on the art form describes how, "in the late seventeenth and early eighteenth century, woodblock prints depicting courtesans and actors were much sought after by tourists to Edo and came to be known as 'Edo pictures.' In 1765, new technology made possible the production of single-sheet prints in a range of colors," which brought about "the golden age of printmaking."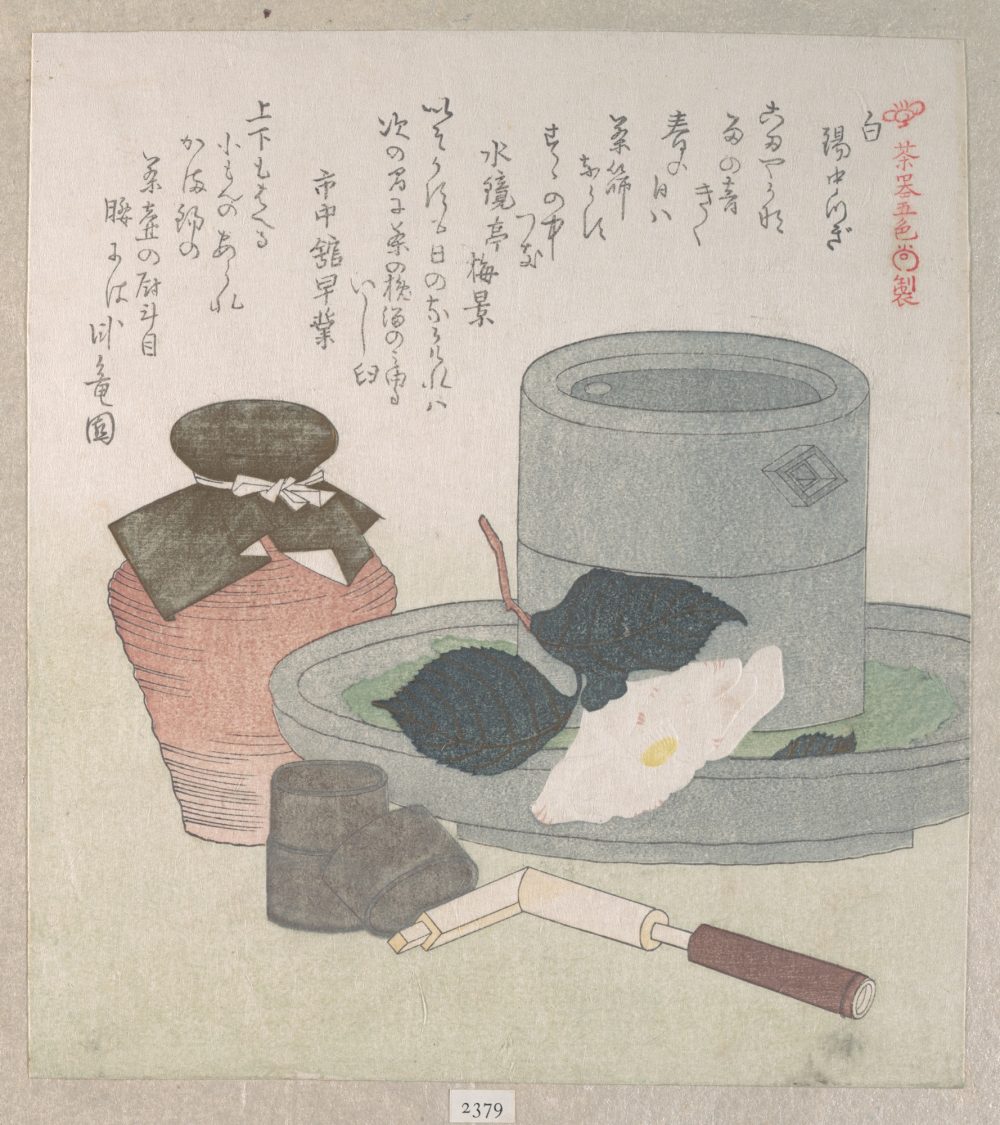 At that time, "the popularity of women and actors as subjects began to decline. During the early nineteenth century, Utagawa Hiroshige (1797–1858) and Katsushika Hokusai (1760–1849) brought the art of ukiyo-e full circle, back to landscape views, often with a seasonal theme, that are among the masterpieces of world printmaking."
Even if you've only seen a few Japanese woodblock prints, you've seen the work of Hiroshige and Hokusai, thousands of examples of which you can find in the vast Japanese woodblock database of Ukiyo-e.org.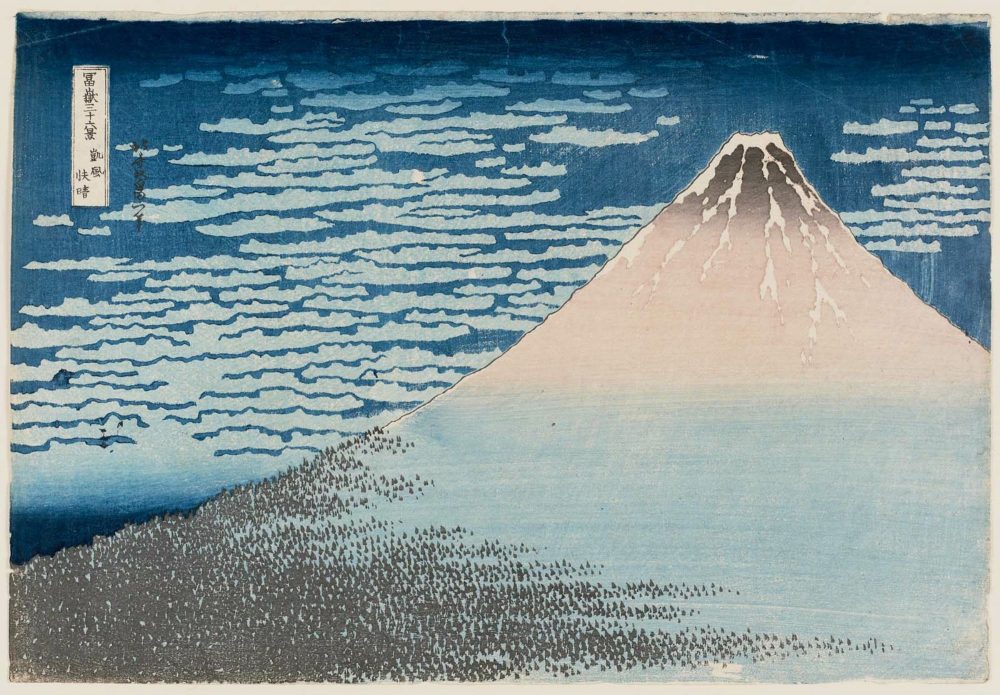 This English-Japanese bilingual site, a project of programmer and Khan Academy engineer John Resig, launched in 2012 and now boasts 213,000 prints from 24 museums, universities, libraries, auction houses, and dealers worldwide. You can search it by text or image (if you happen to have one of a print you'd like to identify), or you can browse by period and artist: not just the "golden age" of Hiroshige and Hokusai (1804 to 1868), but ukiyo-e's early years (early-mid 1700s), the birth of full-color printing (1740s to 1780s), the popularization of woodblock printing (1804 to 1868), the Meiji period (1868 to 1912), the artist-centric Shin Hanga and Sosaku Hanga movements (1915 to 1940s), and even the modern and contemporary era (1950s to now).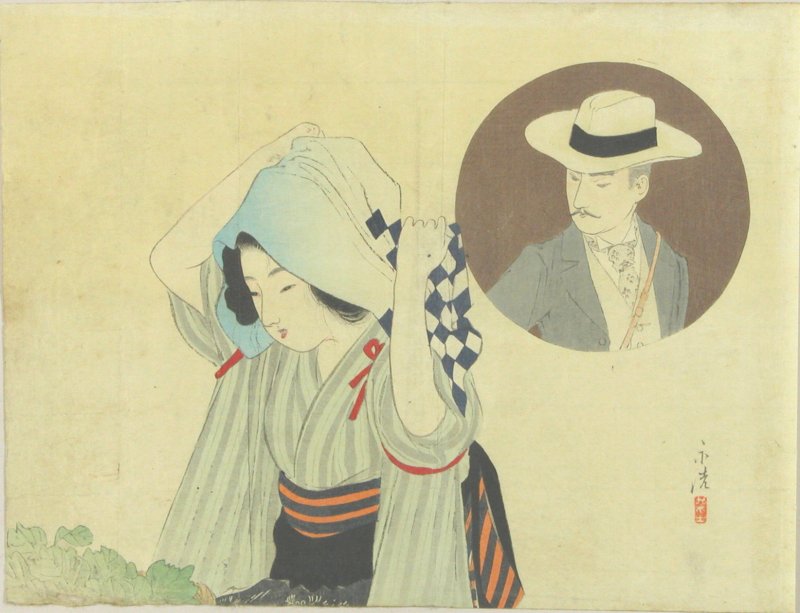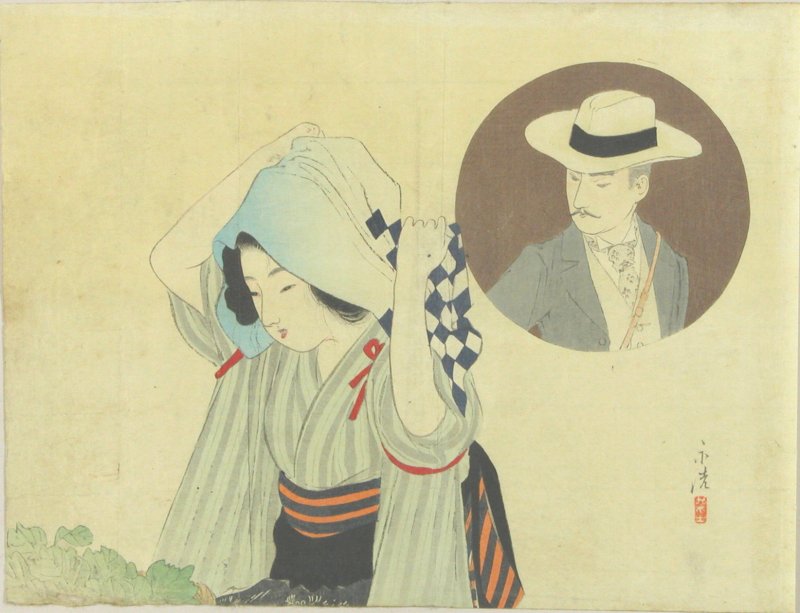 That last group includes woodblock prints of styles and subject matter one certainly wouldn't expect from classic ukiyo-e, though the works never go completely without connection to the tradition of previous masters. Some of these more recent practitioners, like Danish-German-Australian printmaker Tom Kristensen, have even gone so far as to not be Japanese. Kristensen, who "works in typically Japanese 'sosaku hanga' style: self-carved and self-printed with natural Japanese pigments on hand-made washi paper," has produced works like the 36 Views of Green Island series, of which number 21 appears below. The surfboards may at first seem incongruous, but one imagines that Hiroshige and Hokusai, those two great appreciators of waves, might approve. Enter the digital archive here, and note that if you click on an image, and then click on it again, you can view it in a larger format.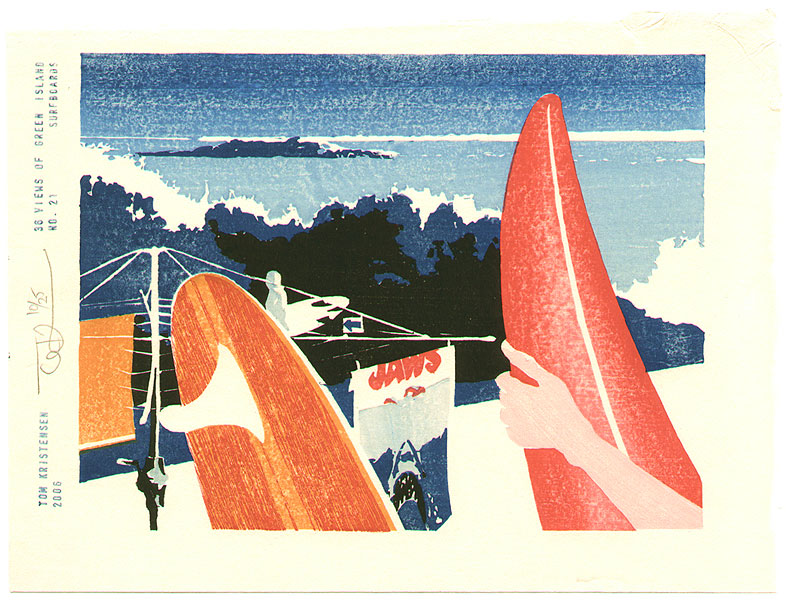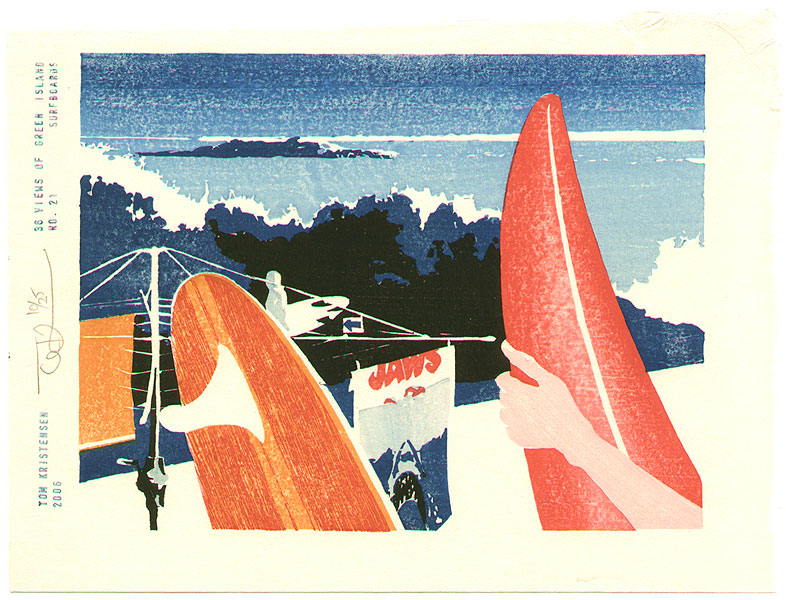 Related Content:
Download 2,500 Beautiful Woodblock Prints and Drawings by Japanese Masters (1600-1915)
Download Hundreds of 19th-Century Japanese Woodblock Prints by Masters of the Tradition
What Happens When a Japanese Woodblock Artist Depicts Life in London in 1866, Despite Never Having Set Foot There
Splendid Hand-Scroll Illustrations of The Tale of Genjii, The First Novel Ever Written (Circa 1120)
Japanese Kabuki Actors Captured in 18th-Century Woodblock Prints by the Mysterious & Masterful Artist Sharaku
Behold the Masterpiece by Japan's Last Great Woodblock Artist: View Online Tsukioka Yoshitoshi's One Hundred Aspects of the Moon (1885)
Based in Seoul, Colin Marshall writes and broadcasts on cities and culture. He's at work on the book The Stateless City: a Walk through 21st-Century Los Angeles, the video series The City in Cinema, the crowdfunded journalism project Where Is the City of the Future?, and the Los Angeles Review of Books' Korea Blog. Follow him on Twitter at @colinmarshall or on Facebook.