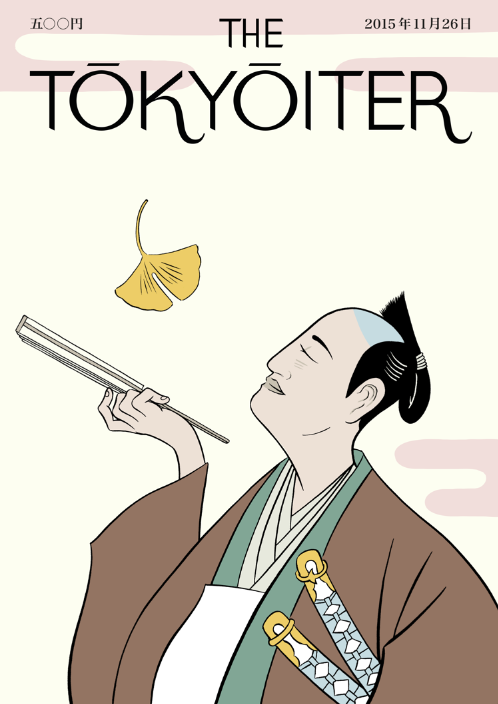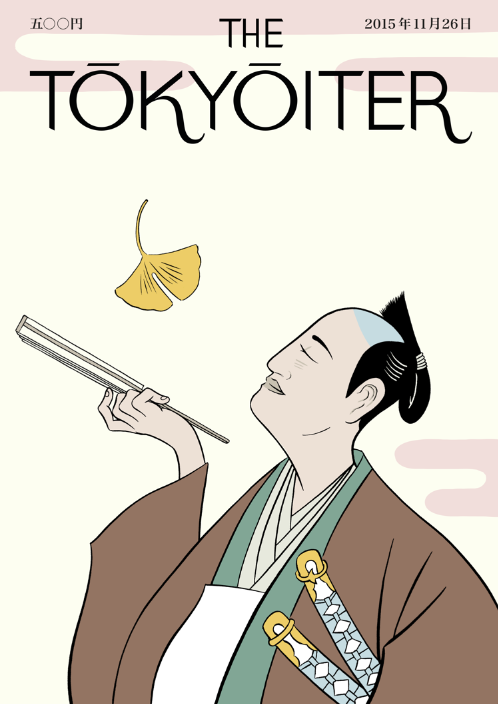 When humorist and New Yorker contributor David Sedaris quit smoking about a decade ago, he chose Tokyo in which to do it: "Its foreignness would take me out of myself, I hoped, and give me something to concentrate on besides my own suffering." That first extended trip not only allowed him to kick the habit and gave him plenty of culture clashes to write about, but began his relationship with Tokyo that continues to this day. "Windows flanked the moving sidewalks, and on their ledges sat potted flowers," he writes in appreciation in his first diaries there. "No one had pulled the petals off. No one had thrown trash into the pots or dashed them to the floor. How different life looks when people behave themselves."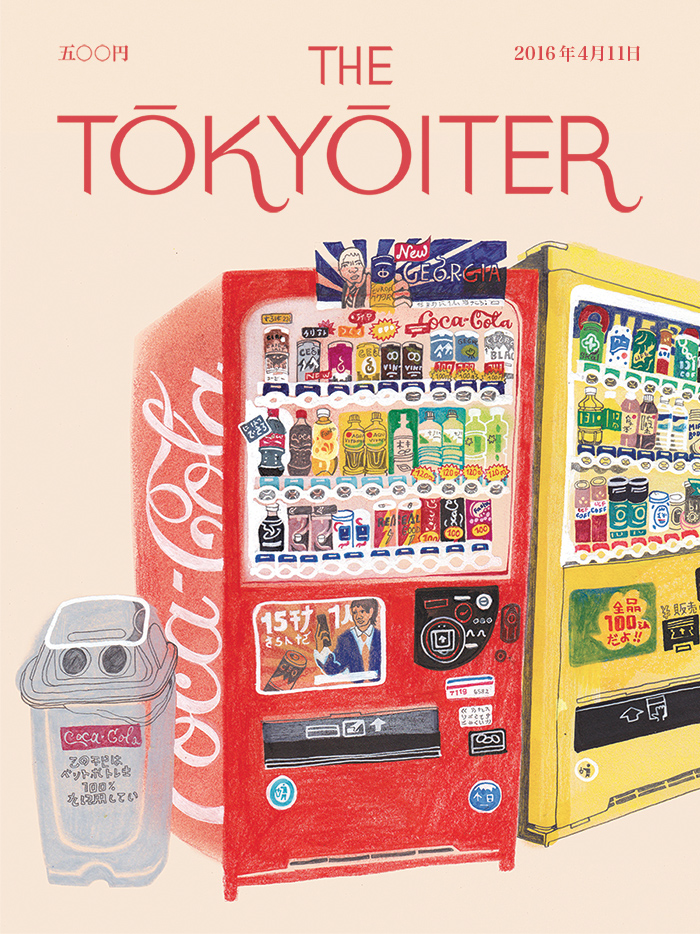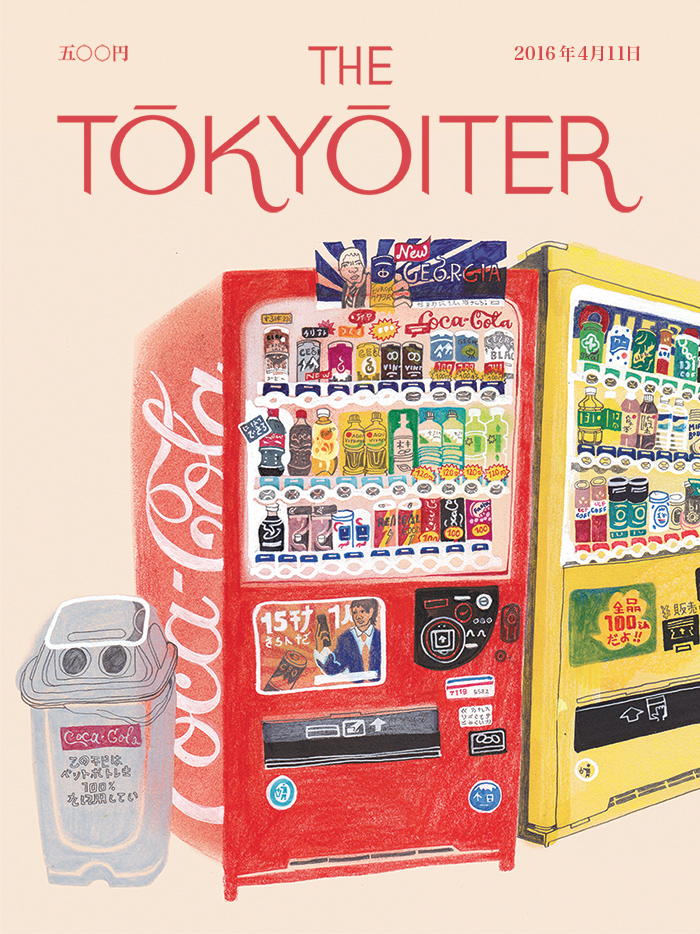 Most strikingly of all, there stood all "those vending machines, right out in the open, lined up on the sidewalk like people waiting for a bus." The then-Paris-based Sedaris commiserates with a French Japanese language school classmate: "'Can you believe it?' he asked. 'In the subway station, on the street, they just stand there, completely unmolested.'"
Our Indonesian classmate came up, and after listening to us go on, he asked what the big deal was.

"In New York or Paris, these machines would be trashed," I told him.

The Indonesian raised his eyebrows.

"He means destroyed," Christophe said. "Persons would break the glass and cover everything with graffiti."

The Indonesian student asked why, and we were hard put to explain.

"It's something to do?" I offered.

"But you can read a newspaper," the Indonesian said.

"Yes," I explained, "but that wouldn't satisfy your basic need to tear something apart."
Those vending machines, a basic expectation to Tokyoites but a barely imaginable luxury to many a foreigner, appear on one cover of the Tokyoiter, a collaborative art project producing a series of covers for an imaginary New Yorker-style magazine based in the Japanese capital. This tribute to a distinctively Japanese form of automated sidewalk commerce comes from Hennie Haworth, an illustrator based in England (where Sedaris also now lives, incidentally) who spent six months in Japan doing nothing but drawing its vending machines.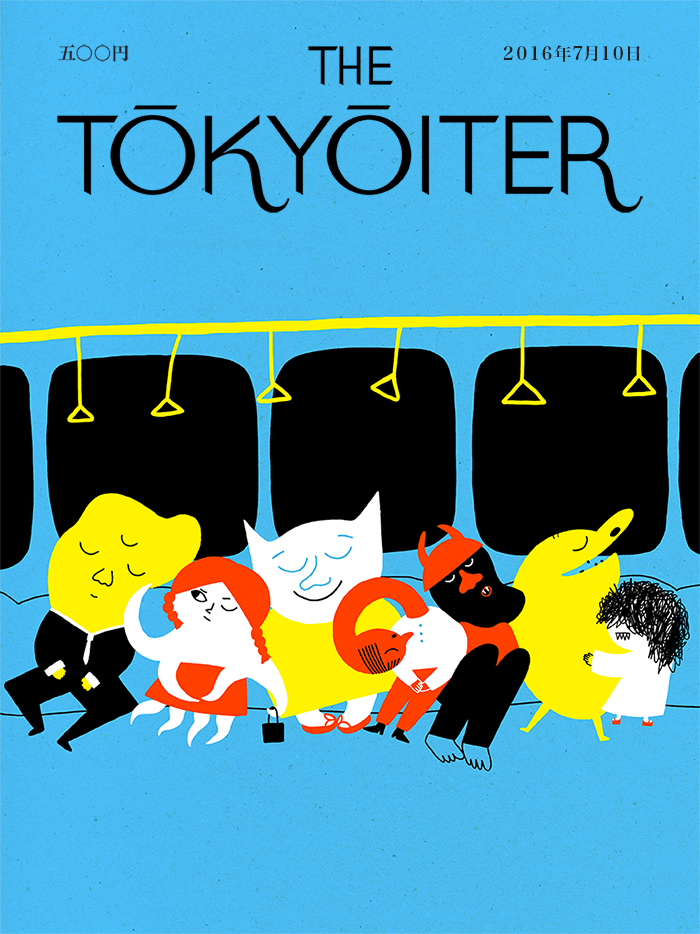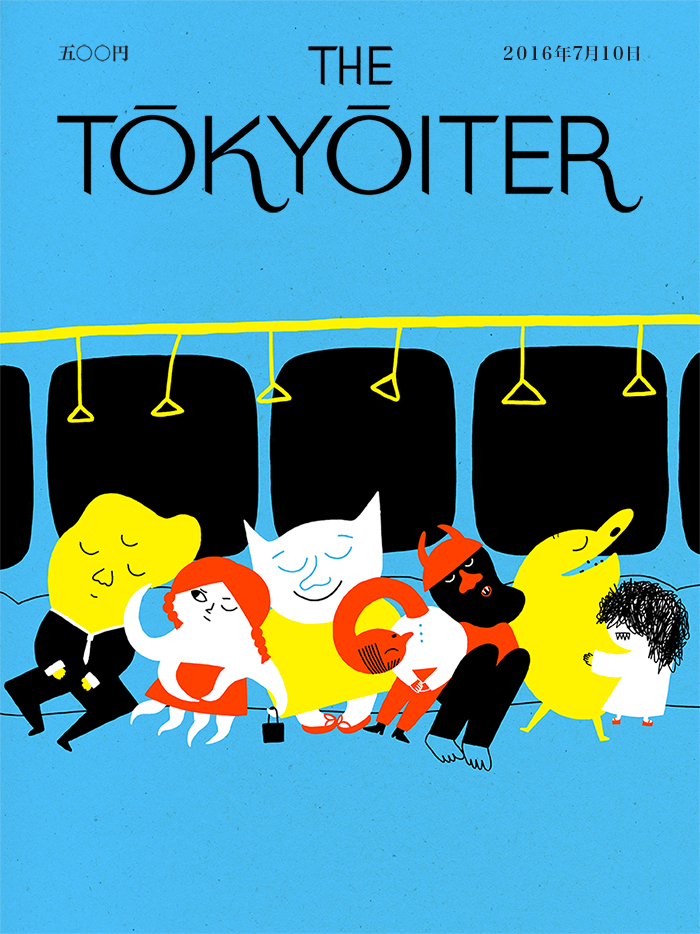 "I have a family member living in Japan which gives me excuse to visit every now and again," writes illustrator Yuliya. "One of the main inspirations I find in folklore and all the magical beings of Japan. I'm originally from Ukraine and grew up surrounded by folk tales and superstitions, and even though I never truly believed in any of it, it always fascinated me. I miss that in modern Western world. So the creatures on my cover are made up but they are inspired by Japanese Yokai and just like the rest of Tokyo, they're taking a spontaneous nap on the train." Other Tokyoiter covers, contributed by artists from all around the world, take as their subjects Tokyo's architecture, its food, its street life, its bath houses, and much more besides.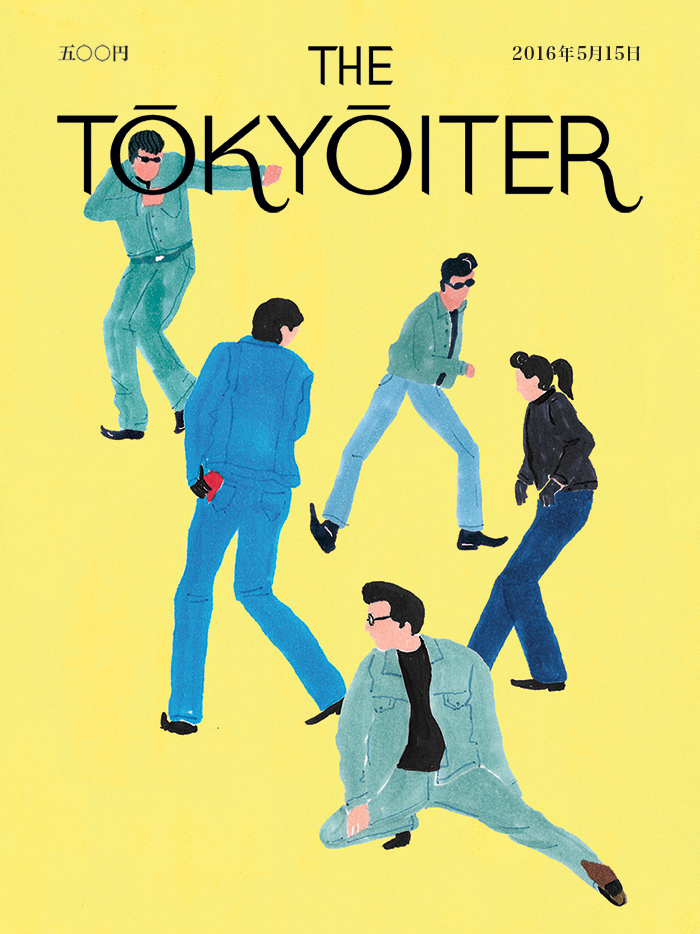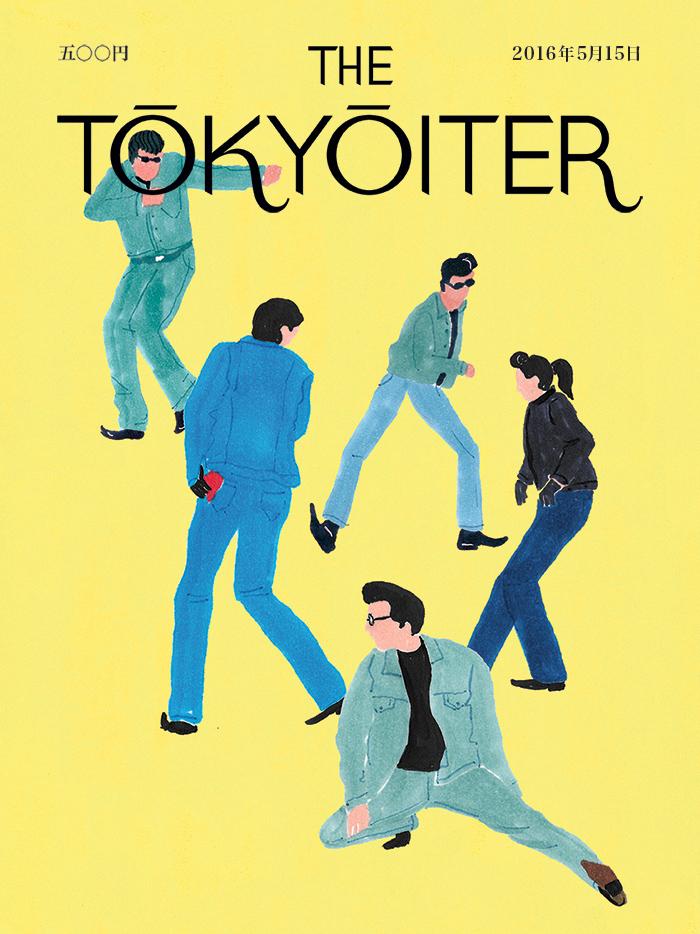 Taken as a collection, the project presents a combination of images of Tokyo familiar even to those who've never set foot in the city and references whose nuances only a Tokyoite — or at least someone with a Sedaris-level familiarity with the place — can immediately grasp. What could be more Tokyo, for instance, than the Rockabilly dancers of Yoyogi Park, portrayed here by Australian artist Grace Lee, who for more than 40 years have spent their Sunday afternoons taking 1950s Americana to its absolute limit for the enjoyment of all who pass by? And if you've gone to see them yourself, you'll know that, if you get thirsty while watching, you can simply buy a drink from one of the many vending machines nearby, all lined up right out in the open.
See more covers in the Tokyoiter collection here.
Related Content:
A Curated Collection of Vintage Japanese Magazine Covers (1913-46)
New Archive Presents The Chicagoan, Chicago's Jazz-Age Answer to The New Yorker (1926 to 1935)
Mashup Artist "Kutiman" Travels to Tokyo and Creates an Incredible Musical Postcard
Time Travel Back to Tokyo After World War II, and See the City in Remarkably High-Quality 1940s Video
Based in Seoul, Colin Marshall writes and broadcasts on cities and culture. He's at work on the book The Stateless City: a Walk through 21st-Century Los Angeles, the video series The City in Cinema, the crowdfunded journalism project Where Is the City of the Future?, and the Los Angeles Review of Books' Korea Blog. Follow him on Twitter at @colinmarshall or on Facebook.