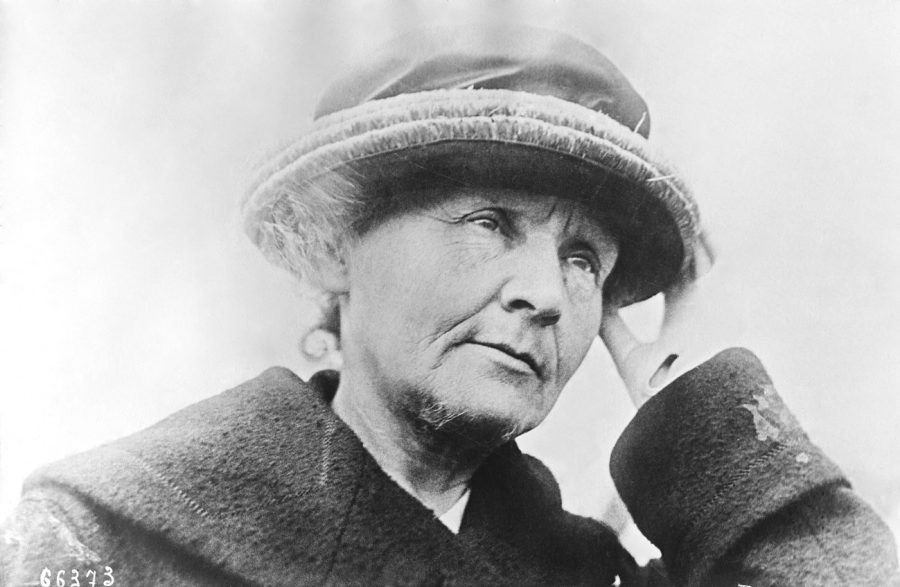 Image by Bibliothèque nationale de France, via Wikimedia Commons
Marie Curie has a place in history because of her research on radioactivity, of course, but a look into her biography reveals another area she had a part in pioneering: crowdfunding. It happened in 1921, 23 years after she discovered radium and a decade after she won the Nobel Prize in Chemistry (her second Nobel, the first being the Physics prize, shared with her husband Pierre and physicist Henri Becquerel in 1903). The previous year, writes Ann M. Lewicki in the journal Radiology, an American reporter by the name of Marie Meloney had landed a rare interview with Curie, during which the famed physicist-chemist admitted her greatest desire: "some additional radium so that she could continue her laboratory research."
It seems that "she who had discovered radium, who had freely shared all information about the extraction process, and who had given radium away so that cancer patients could be treated, found herself without the financial means to acquire the expensive substance." Radium no longer exists in its pure form now, and even in 1921 it was, to quote Back to the Future's Doc Brown on plutonium, a little hard to come by: it cost $100,000 per gram back then, which Smithsonian.com's Kat Eschner estimates at "about $1.3 million today."
The solution arrived in the form of the Marie Curie Radium Fund, launched by Meloney and contributed to by numerous female academics, who raised more than half the full sum in less than a year. And so in 1921, as the National Institute of Standards and Technology tells it, "Marie Curie made her first visit to the United States accompanied by her two daughters Irène and Eve." They visited, among other places, the Radium Refining Plant in Pittsburgh and the White House, where she received her gram of radium from President Warren Harding. "The hazardous source itself was not brought to the ceremony," the NIST hastens to add. "Instead, she was presented with a golden key to the coffer and a certificate."
The real stuff went back on the ship to Paris with her. As for that extra $56,413.54 proto-crowdfunded by the Marie Curie Radium Fund, it eventually went on to support the Marie Curie Fellowship, first awarded in 1963 to support a French or American woman studying chemistry, physics, or radiology. Given the costs of innovative research in those fields today, Curie's intellectual descendants might have a hard time funding their work on, say, Kickstarter, but they have only to remember what happened when she ran out of radium to remind themselves of the untapped support potentially all around them.
Related Content:
An Animated Introduction to the Life & Work of Marie Curie, the First Female Nobel Laureate
Marie Curie Attended a Secret, Underground "Flying University" When Women Were Banned from Polish Universities
Marie Curie Invented Mobile X-Ray Units to Help Save Wounded Soldiers in World War I
Marie Curie's Research Papers Are Still Radioactive 100+ Years Later
New Archive Puts 1000s of Einstein's Papers Online, Including This Great Letter to Marie Curie
Based in Seoul, Colin Marshall writes and broadcasts on cities and culture. His projects include the book The Stateless City: a Walk through 21st-Century Los Angeles and the video series The City in Cinema. Follow him on Twitter at @colinmarshall or on Facebook.