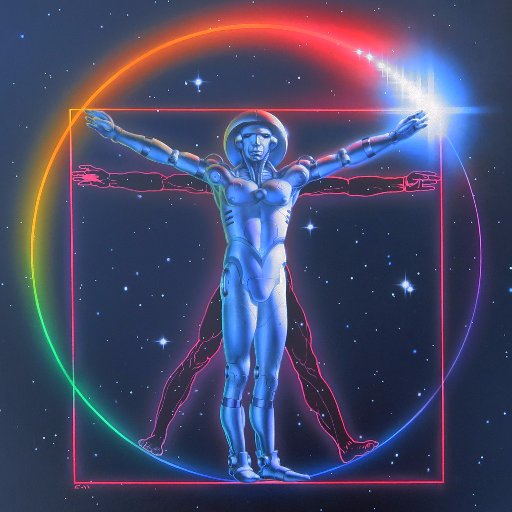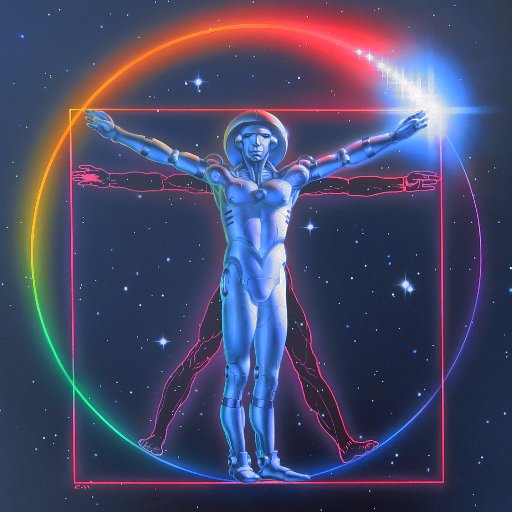 What turns people into science-fiction fans? Many enter through the gateway of Star Trek, an early 1960s television series "set on the worlds visited by a giant Spaceship, the U.S.S. Enterprise, and on the ship itself. Its crew is on a mission to explore new worlds and 'to boldly go where no man has gone before.'" Though "not particularly successful in the ratings," Star Trek nevertheless "attracted a hard core of devoted fans, 'Trekkies,' who made up in passionate enthusiasm what they lacked in numbers." Perhaps creator Gene Roddenberry's signature "blend of the mildly fantastic with the reassuringly familiar, and his use of an on the whole very likeable cast, attracted viewers precisely because its exoticism was manageable and unthreatening."
Those quotes come from The Encyclopedia of Science Fiction, a free online resource featuring more than 17,500 entries explaining all things sci-fi, whether new or old, mainstream or obscure. Some of its pages deal with works of doubted status as science fiction at all: Star Wars, for example, "an entertaining pastiche that draws upon comic strips, old movie serials, Westerns, James Bond stories, The Wizard of Oz, Snow White, Errol Flynn swashbucklers and movies about World War Two" whose "gratifyingly spectacular – at the time – special effects and martial music hypnotized the audience into uncritical acceptance of the basically absurd, deliberately Pulp-magazine-style conflict between Good and Evil."
That sort of thing is a long way indeed from the work of, say, a science-fiction grandmaster like Isaac Asimov, who wrote prolifically in "the clear unerring voice of a man speaking reason, uttering tales about how to solve the true world." Some readers of Open Culture might well have found their way into science fiction through Ridley Scott's Blade Runner, which despite its "many narrative flaws" remains "one of the most important sf movies made," having showed "almost for the first time – though fans had spent years hoping – how visually sophisticated sf in film form can be."
Blade Runner's entry includes, of course, a reference to the script's basis on Do Androids Dream of Electric Sheep? by Philip K. Dick, "a figure who helps define by contrast those identified in this Encyclopedia as Mainstream Writers of SF: writers, that is, whose comprehension of the significant literatures of the last century has sometimes seemed less than full. An author like Thomas Pynchon, who is not described in this encyclopedia as mainstream, will understand what he owes Dick; a mainstream author like Margaret Atwood has worked to make it clear that she does not."
Stanley Kubrick's 2001: A Space Odyssey, "the most ambitious sf film of the 1960s and perhaps ever," has also done its part to propagate a sci-fi way of looking at the world, exploring as it does "the idea of human deficiency in the twenty-first century." Kubrick developed it in collaboration with novelist Arthur C. Clarke, another of the genre's titans, indeed "the very personification of sf. Never a 'literary' author, he nonetheless always wrote with lucidity and candour, often with grace, sometimes with a cold, sharp evocativeness that produced some of the most memorable images in sf."
Other entries tell of writers not so closely associated with traditional science fiction but highly regarded and enduringly influential in the wider world of speculative literature: Jorge Luis Borges, for instance, with his "'sense of ecstatic enclosedness in the Word Incarnate' that may be uniquely intense in world literature," or J.G. Ballard, "revered (and detested) for the corrosively inescapable vision of the late twentieth-century world, which his stories seemed not so much to reflect in a distorting mirror as (alarmingly) to reflect, for the first time, without defensive evasions."
"Originally published in physical form in 1979," writes Lithub's MH Rowe, "the Encyclopedia of Science Fiction won a Hugo award for best nonfiction book in 1980. A second edition followed in 1993, with a CD-ROM supplement a few years later. The encyclopedia won another Hugo in 1994, and a decade later began its migration online, where it launched in 2011 as a precursor to its current digital form" — albeit a far cry from a crowdsourced, objectivity-oriented resource like Wikipedia. "Making no effort to avoid the partisanship that's a hallmark of being a fan, the SFE possesses the kind of purity you can only get from corrupt endeavors. It's by turns cranky, self-doubting, and ultra-confident, but it couldn't be more deeply engaged with the genre of science fiction." And if anything characterizes science-fiction fandom more than deep engagement, even the genre's most powerful imaginations haven't dreamed of it.
via Lithub
Related Content:
Free: 355 Issues of Galaxy, the Groundbreaking 1950s Science Fiction Magazine
100 Great Sci-Fi Stories by Women Writers (Read 20 for Free Online)
Isaac Asimov Recalls the Golden Age of Science Fiction (1937-1950)
The Art of Sci-Fi Book Covers: From the Fantastical 1920s to the Psychedelic 1960s & Beyond
Based in Seoul, Colin Marshall writes and broadcasts on cities and culture. His projects include the book The Stateless City: a Walk through 21st-Century Los Angeles and the video series The City in Cinema. Follow him on Twitter at @colinmarshall or on Facebook.