Advertisment
Watch over 70 free animations online. The collection features some classics, plus some modern gems. You'll find a number of animations of literary classics in the mix too. For more great films, please visit our complete collection, 
700 Free Movies Online: Great Classics, Indies, Noir, Westerns, etc.
.
6 Animations of Stories & Poems by Shel Silverstein – Free – Includes 

"Ickle Me, Pickle Me, Tickle Me Too" from 

Where the Sidewalk Ends

.

13 Experimental Short Films by Tezuka Osamu - Free - Early animations by Tezuka Osamau, often called the Walt Disney of Japan.
A Country Doctor - Free - A Franz Kaka story retold in an award-winning animation by Japanese animator Koji Yamamura. (2007)
A Herb Alpert & the Tijuana Brass Double Feature – Free - A precursor to modern music videos, this Oscar-winning animated film by John & Faith Hubley is set to the music of two popular songs recorded by Herb Alpert. (1966)
Ah Pook is Here - Free – A stop motion animation based on audio recordings by William S. Burroughs, with music by John Cale. (1994)
Anémic Cinéma - Free - Marcel Duchamp's avant-garde film combines whirling optical illusions, known as Rotoreliefs, with spiraling puns and complex word play. (1926)
Astro Boy: Birth of Astro Boy – Free – The first episode of the animated series, Astro Boy, created by famed Japanese animator Osamu Tezuka. (1963)
Breathdeath - Free - Cutout animation film that inspired Terry Gilliam and ended up on his list of The 10 Best Animated Films of All Time. (1963)
Cold War Pro-Capitalism Animations – Free – A series of Cold War animations that explain why American capitalism is the best way to go. Films were funded by the CEO of General Motors.
Confidence – Free – Classic animation from the Great Depression shows how animators tried to get America through a dark time. (1933)
Crime and Punishment - Free - Dostoevsky's classic work wonderfully animated by Piotr Dumala (2000)
Der Erlking - Free - A visual representation of Goethe's poem, The ErlKing, that uses sand-on-glass animation set to the music of Franz Schubert. (2002)
Der Fuehrer's Face - Free - Disney's anti-Nazi propaganda movie featuring Donald Duck. Won the Academy Award for Best Animated Short Film. (1942)

Destino - Free - Walt Disney and Salvador Dalí began working together in 1946 on a project that was tabled, then finally revived and finished in 2003.
Dimensions of Dialogue - Free - Jan Svankmajer, a surrealist Czech animator, influenced Tim Burton, The Brothers Quay, and Terry Gilliam himself.  Gilliam puts this claymation short on his list of The Ten Best Animated Films. (1982)
Dumbland – Free – A series of crude, Beavis and Butthead-style animations by David Lynch (2002)
Early Japanese Animations – Free – A collection of early Japanese animations that show where the Japanese anime tradition began. (1917 to 1931)
Education for Death: The Making of the Nazi - Free - Disney's WW II propaganda film looks at how the Nazi machine corrupts youth. (1943)

Every Child - Free - Eugene Fedorenko's animated short about an unwanted baby cared for by homeless men. 1979 Oscar-winner for Best Animated Short Film.
Fantasmagorie - Free - The first fully animated film ever made. 700 drawings in 2 minutes by Emile Cohl. (1908)
Father and Daughter - Free - Michaël Dudok De Wit's heartbreaking short won the 2000 Academy Award for Animated Short Film.
Franz Kafka - Free - Piotr Dumala's wonderful 16 minute animated film based on Kafka's diaries. (1992)
Freedom River - Free - A short animated film narrated by Orson Welles. A parable about mankind getting along. Alternate version here. (1971)
Granny O'Grimm's Sleeping Beauty- Free - 6 minute animated black comedy. Shortlisted for the 2010 Oscar for Best Animated Short Film.
Gulliver's Travels - Free - American cel-animated Technicolor feature film, directed by Dave Fleischer. (1939)
Gumbasia – Free – First clay animation produced by Art Clokey, who went on to create the classic series, Gumby. (1955)
Here There be Tygers - Free - A Soviet animation of a short story by Ray Bradbury. Directed by Vladimir Samsonov (1989).
How a Mosquito Operates - Free - One of the surviving works by famed animator Winsor McCay. (1912)

How Animated Cartoons Are Made - Free - One of the earliest, truest looks at how cartoons were made in the earliest 20th century. Features animation pioneer Wallace Carlson. (1919)
Hunger – Free – Directed by Peter Foldes, Hunger is one of the first computer animation films. It won a Special Jury Prize at the 1974 Cannes Film Festival and was nominated for an Academy Award for Best Animated Short Film. (1974)
I Touch a Red Button Man - Free - A short film by David Lynch and Interpol. Originally shown at the Coachella 2011 Festival.
Is It Right to Be Always Right? – Free – Narrated by Orson Welles, this Oscar-winning film directed by Lee Mishkin is a parable that comments on divisions in the United States. (1970)
King and Octopus – Free – Tim Burton's short animation made during film school at CalArts. (1978)
Logorama - Free - François Alaux and Herve de Crecy's 17 minute film, Logorama, won the Oscar for Short Film (Animated) in 2009.
Madame Tutli-Putli - Free - Oscar-nominated animated short film by Montreal filmmakers Chris Lavis and Maciek Szczerbowski. (2010)
Monty Python Animations – Free – A complete roundup of all of Terry Gilliam's Python animations.
Mourir Auprès de Toi (To Die By Your Side) - Free - Spike Jonze collaborates with Olivia Le-Tan and Simon Cahn to produce stop motion film set in Shakespeare and Company in Paris (2011)

Neighbors - Free - Norman McLaren animates live actors with techniques normally used to put drawings/puppets into motion. Oscar winner. (1952)
Reason and Emotion - Free - Walt Disney uses some neuroscience to explain the forces behind World War II. (1943)
Red Hot Riding Hood - Free - A rebellious version of Little Red Riding Hood created by Tex Avery. Ranked 7th on list of The 50 Greatest Cartoons. (1943)
Ryan - Free - Oscar-winning animated short from Chris Landreth based on the life of Ryan Larkin, the influential Canadian animator. (2004)
Sita Sings the Blues - Free - New prize-winning animated film by Nina Paley. (2008)
Soviet Toys - Free - Dziga Vertov, best known for his landmark film A Man with a Movie Camera, also made the Soviet Union's first ever animated movie. (1924)
Special Delivery - Free - Hilarious story won 1978 Oscar for Best Animated Short Film.
Stalk of the Celery Monster – Free – A short animation Tim Burton made while in film school at CalArts. (1979)
Steamboat Willie - Free - The first Disney cartoon that introduced sound animation and Mickey Mouse to the larger world. (1928)
Story of One Crime - Free - The directorial debut of Fyodor Khitruk, the animator of some of the greatest animation ever produced in Russia. (1962)
Storytime - Free - The debut animation film by Monty Python legend Terry Gilliam. (1968)
Street Musique - Free - Influential animated film by Ryan Larkin. (1972)
Superman - Free - Max Fleischer's short animated movie. Nominated for the 1942 Academy Award for Best Short Subject: Cartoons. Other shorts that followed can be viewed here. (1941)
Superman: The Mechanical Monsters - Free - Film captures the era's characteristic ambivalence in reconciling the need for progress with the fear of technology. Find more episodes in this series at Toonami Digital Arsenal. (1941)
Thank You, Mask Man – Free – Lenny Bruce comedy routine about the Lone Ranger gets turned into an outliandish animated film. (1968)
The Adventures of André and Wally B - Free - An early film developed by John Lasseter at LucasFilm Graphics before it became Pixar. (1984)

The Ant and the Grasshopper - Free - Early stop animation film by the great Russian animator Ladislas Starevich. (1911)
The Cameraman's Revenge - Free - This very early silent era stop-motion film was made by Ladislas Starevich in imperial Russia in 1912. He used real insects to create the story. (1912)
The Cathedral - Free - "The Cathedral" is the title of a sci fi short story by Jacek Dukaj. It was turned into a short animated movie by Tomasz Bagiński and nominated in 2002 for the Academy Award for Animated Short Film. (2002)
The Cave - Free - A short claymation film animating the famous cave allegory in Plato's Republic. (2008)
The Centaurs - Free - An incomplete work by Winsor McCay. (1921)
The Critic - Free – Mel Brooks 1963 animation features an old Yiddish watching abstract animations. Hilarious film won Oscar. (1963)
The Danish Poet - Free - Animated short film written, directed, and animated by Torill Kove and narrated by Liv Ullmann, won the Academy Award in 2006.
The Dot and the Line - Free - Chuck Jones' animated film celebrates geometry and hard work. (1965)
The Family That Dwelt Apart - Free - Based on a short story published by E.B. White in The New Yorker in 1937. (1983)
The Fantastic Flying Books of Mr. Morris Lessmore - Free - Oscar-winning film by Moonbot Studios pays homage to a bygone era when elegantly printed books inhabited our world. (2011)
The Happy Prince - Free - A faithful rendering of an Oscar Wilde children's story. Features the voices of Christopher Plummer and Glynis Johns. (1974)
The Hobbit – Free – This short animation by P

rague-based animator 

Gene Deitch was the first film adaptation of Tolkien's classic. (1966)
The Hole - Free - A 15-minute animated film by John Hubley and Faith Hubley that won an Academy Award for Best Animated Short Film in 1962. Features the voice of Dizzy Gillespie. (1962)
The Idea - Free - Created by Czech filmmaker Berthold Bartosch, The Idea has been called "the first animated film created as an artwork with serious, even tragic, social and philosophical themes." (1932)
The Giving Tree - Free - An animated adaptation of Shel Silverstein's wonderful children's book. (1973)
The Junky's Christmas - Free - Short claymation film starring (and written by) William S. Burroughs. Danny the Carwiper spends Christmas Day trying to score a fix, but finds the Christmas spirit instead. Produced by Coppola. (1993)
The Legend of Robert Johnson - Free - Animation of the famous bluesman's fabled deal with the devil. (2011)
The Mascot - Free - This 1934 film by the Russian animator Wladyslaw Starewicz pioneered a number of stop animation techniques, making it a seminal film in the history of animation. (1934)
The Miracle of Flight - Free - A cutout animation by Terry Gilliam. Made in the style of (but separately from) Monty Python. (1974)
The Nightmare Before Christmas - Free - Christopher Lee narrates a beautiful animation of Tim Burton's poem, Nightmare Before Christmas.
The Old Man and the Sea - Free - Aleksandr Petrov won the Academy Award for Short Film for this film that follows the plot of Ernest Hemingway's classic 1952 novella. Made of 29,000 images painted on glass. (1999)
The Rime of the Ancient Mariner - Free - Experimental film created by Larry Jordan, an independent filmmaker who tried to marry "the classic engravings of Gustave Doré to the classic poem by Samuel Taylor Coleridge through a classic narrator: Orson Welles. (1977)
The Sand Castle - Free - Short animated film about the sandman and the creatures he sculpts out of sand. 1977 Oscar-winner for Best Animated Short Film.
The Selfish Giant - Free - An Oscar-nominated animated version of Oscar Wilde's children's story by the same title. (1971)
The Sinking of the Lusitania - Free - Early animator Winsor McCay documents in 12 minutes the sinking of the RMS Lusitania. (1918)
The Spirit of '43 - Free - Disney propaganda film made for the American government. Features Donald Duck. (1943)
The Story Of Menstruation - Free - Walt Disney's sex ed film was shown to millions of American students from the 1940s to the 1960s. (1946)
The Story of Stuff - Free - Animated fact-filled look at the underside of our production and consumption patterns. (2007)
The Tale and the Fox - Free - Ladislas Starevich's classic animation of a German folktale adapted by Goethe. (1937)
The Tell-Tale Heart - Free - Animated version of Edgar Allan Poe's classic from 1953. Narrated by James Mason.
There Will Comes Soft Rain - Free - 

A Ray Bradbury story 

adapted by Uzbek director Nazim Tyuhladziev. Second video down. (1984)

The World of Stainboy – Free - 

 A series of flash animation shorts created by Tim Burton and animated by Flinch Studio. (2000)

Tin Toy - Free - John Lasseter created this Oscar-winning short film in 1988 at Pixar. It was the beginning of the company's transition into being a premier animation studio.
Toot, Whistle, Plunk and Boom - Free - Disney's music education film. First cartoon released in widescreen CinemaScope. Wins 1954 Academy Award for Best Short Subject (Cartoons). (1953)
UCLA Silent Animation Archive - Free - Collection of the earliest animations from the silent era.
Vincent - Free - Tim Burton's early animated film honoring Vincent Price, actor in American horror films. (1982)
Voyage to Next - Free - Directed by John Hubley and Faith Hubley, this short animated film features the voices of Dizzy Gillespie and Maureen Stapleton, and the characters wonder whether the world can avoid annihilation.(1974)
Vinni-Pukh - Free - Soviet animations of Winnie the Pooh, created by the innovative animator Fyodor Khitruk. (1969-1972)
Walking - Free - Oscar-nominated animated short film by Ryan Larkin. (1969)
Why Man Creates - Free - Saul Bass' Oscar-winning animation on the nature of creativity. (1963)
For a full lineup of great movies, please visit our complete collection of Free Movies Online.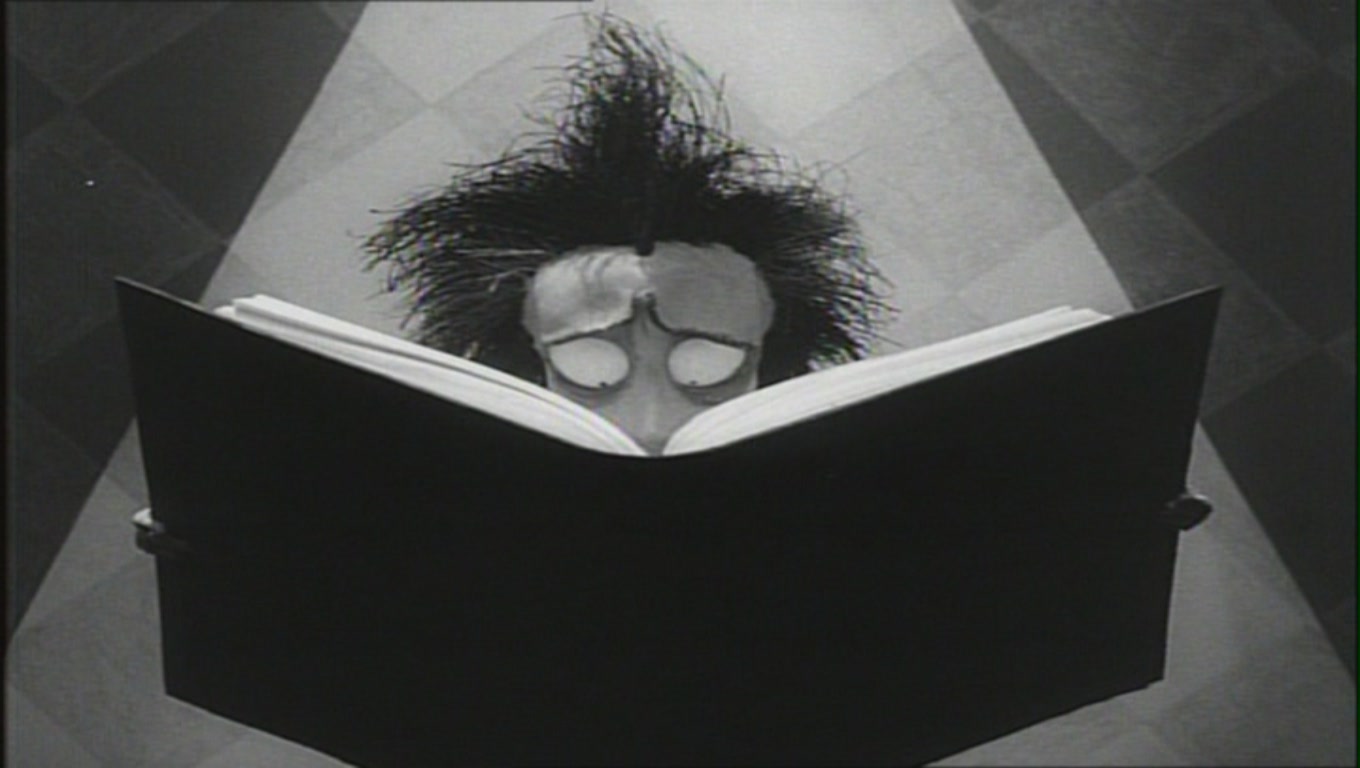 Make knowledge free & open.
Share our posts with friends on Facebook, Twitter and other social media platforms: