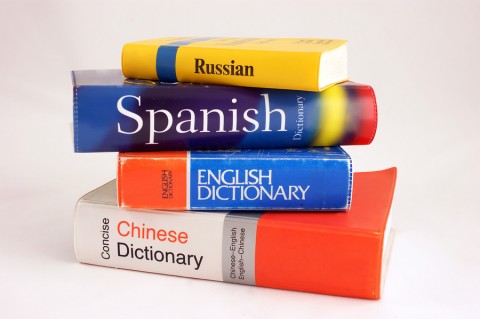 Right in time for your travels, we've just completed a big update to our rich collection of Free Foreign Language Lessons. Featuring free audio and video lessons, this handy resource will help you learn to speak Spanish, French, German, English, Chinese, Arabic, Italian, and Russian, plus 36 other languages. And it's all for free, which is a lot less than what Rosetta Stone and other vendors will charge you. Not bad, especially considering that some of the lessons come from venerable institutions like Yale, Cambridge, Carnegie Mellon, Emory, the BBC, the US Peace Corps, the Foreign Service Institute, and more.
The complete list of Free Foreign Language Lessons, includes the following languages: Arabic, Bulgarian, Cambodian, Catalan, Chinese (Mandarin & Cantonese), Czech, Danish, Dutch, English, Finnish, French, Gaelic, German, Greek, Hebrew, Hindi, Hungarian, Icelandic, Indonesian, Irish, Italian, Japanese, Korean, Lao, Latin, Lithuanian, Luxembourgish, Maori, Norwegian, Polish, Portuguese, Romanian, Russian, Serbo-Croatian, Sign Language, Spanish, Swahili, Tagalog, Thai, Turkish, Ukrainian, Urdu, Vietnamese, Welsh and Yiddish.
If we're missing any great resources, please tell us in the comments section below.
Related Content:
Free Online Courses from Top Universities
Free Kids Educational Resources: Video Lessons, Apps, Books, Websites & More
Free MOOCs from Great Universities (Many Offering Certificates)
Free Audio Books: Download Great Books for Free
Free eBooks: Download to Kindle, iPad/iPhone & Nook