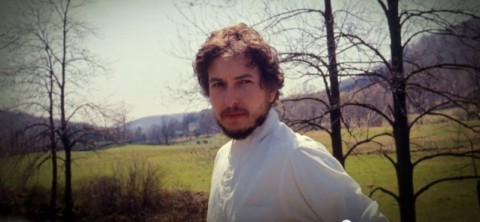 Next week — August 27th, to be precise — Columbia Records will release Bob Dylan's The Bootleg Series, Vol. 10 – Another Self Portrait (1969-1971), a collection of 35 tracks (unreleased recordings, demos and alternate takes) that were largley recorded during studio sessions for the 1970 albums Self Portrait and New Morning. If you're looking for a little preview, then head over to NPR's First Listen site where 15 tracks are streaming for free … for a limited time. Titles include "Time Passes Slowly #1", which features Dylan playing with George Harrison; a version of "If Not for You" performed solo with only violin accompaniment; and a live version of "Highway 61 Revisited" recorded by Dylan, backed by The Band, at the Isle of Wight concert in 1969.
Also streaming this week on NPR's site is Neko Case's new album The Worse Things Get, The Harder I Fight, plus Sly And The Family Stone's Highlights From 'Higher!'
Enjoy the free listens while they last.
Related Content:
Bob Dylan and Van Morrison Sing Together in Athens, on Historic Hill Overlooking the Acropolis
Bob Dylan and The Grateful Dead Rehearse Together in Summer 1987. Listen to 74 Tracks.
Two Legends Together: A Young Bob Dylan Talks and Plays on The Studs Terkel Program, 1963