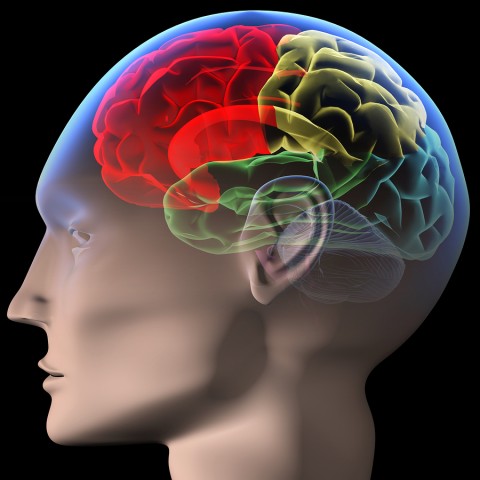 For years now, the buzzword "Neuroplasticity" has crossed the lips of many major thinkers in psychology, neurology, and educational theory. Maybe, as some allege, it is a "dirty word"—vague and in need of specific clarification. Maybe. But the contexts in which it arises point to an important idea: that we are capable of learning new things, all the time, at any stage of life, and that those new learning experiences change and renew our brains in ways we can't predict or imagine. So today, for those students returning to school and those lifelong learners for whom every season beckons with new opportunities to acquire new skills and knowledge, we present to you our collections of free online courses, books, films, language lessons, textbooks, and other resources to exercise your neuroplastic mind.
Free Online Courses: This list brings together over 750 free online courses from leading universities, including Stanford, Yale, MIT, UC Berkeley, Oxford and more. These courses range across all disciplines – history, physics, philosophy, psychology and beyond. Most all of these courses are available in audio, and roughly 75% are available in video. In total, you will find over 2o,000 hours of free lectures from world-class institutions here.
Free MOOCs: Whatever you're into (philosophy?, behavioral economics?, music history?), you'll likely find a MOOC (Massive Open Online Course) to suit you in our list of classes from leading universities. Many MOOCs offer certificates of completion (though rarely course credits that will actually transfer to universities). 125 MOOCs will be launching between now and the end of October. See our complete list.
Free Language Lessons: Perhaps learning a new language is high on your list this fall. Well, here is a great way to do it. Take your pick of 46 languages including, Spanish, French, Italian, Mandarin, English, Russian, Dutch, even Finnish, Yiddish and Esperanto. The lessons are all free and ready to download.
Free Audio Books: What better way to spend your free time than listening to some of the greatest books ever written? Our collection 1,000 Free Audio Books: Download Great Books for Free includes works by Arthur Conan Doyle, James Joyce, Jane Austen, Edgar Allan Poe, George Orwell and more recent writers — Italo Calvino, Vladimir Nabokov, Raymond Carver, etc. You can download these classic books straight to your gagdets, then listen as you go.
[Note: If you're looking for a contemporary book, you can download one free audio book from Audible.com. Find details on Audible's no-strings-attached deal here.]
Free eBooks: You have always wanted to read the great works. And now is your chance. When you dive into our collection of 800 Free eBooks for iPad, Kindle & Other Devices you will find great works by some classic writers (Dickens, Dostoevsky, Shakespeare and Tolstoy) and more modern writers (F. Scott Fitzgerald, Philip K. Dick, Isaac Asimov, and Kurt Vonnegut). The collection also gives you access to the 51-volume Harvard Classics.
Free Textbooks: We have scoured the web and pulled together a list of 150 Free Textbooks. It's a great resource particularly if you're looking to learn math, computer science or physics on your own. There might be a diamond in the rough here for you.
Free K-12 Resources: Parents, teachers, and young students seeking excellent free online educational resources, look no further. We've gathered free apps, quality YouTube channels; test prep materials; and free web resources in academic subjects like literature, history, science and computing.
Free Movies: With a click of a mouse, or a tap of your touch screen, you will have access to 500 great movies. The collection hosts many classics, westerns, indies, documentaries, silent films and film noir favorites. It features work by some of our great directors (Alfred Hitchcock, Orson Welles, Andrei Tarkovsky and David Lynch) and performances by cinema legends: John Wayne, Jack Nicholson, Audrey Hepburn, Charlie Chaplin, and beyond. On this one page, you will find thousands of hours of cinema bliss.
Enjoy stretching your brains in new and interesting ways this season.