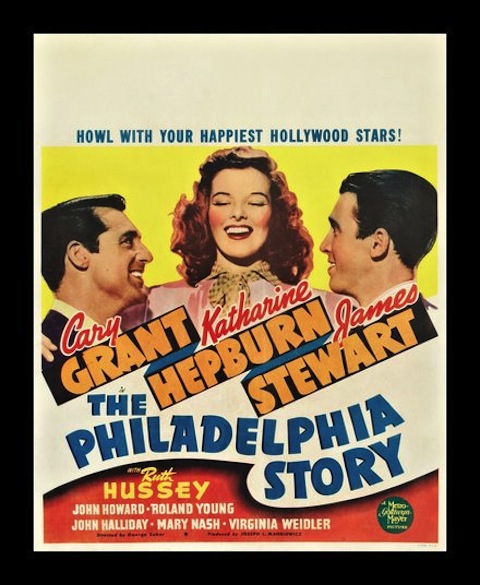 FreeVintagePosters.com offers "hun­dreds of high qual­i­ty print­able posters in adver­tis­ing, trav­el, food/drink, art, movies, west­erns, mil­i­tary, mag­ic and much more." You may have an inter­est in all those facets of human expe­ri­ence, but we imag­ine you'll find espe­cial­ly appeal­ing the site's selec­tion of high-res­o­lu­tion film posters, suit­able for print­ing at home or else­where and hang­ing on walls in need of cinephilic flair.
You might, for exam­ple, choose to put up the orig­i­nal poster for George Cuko­r's The Philadel­phia Sto­ry, which promis­es you a "Howl with Your Favorite Hol­ly­wood Stars" — Cary Grant, Katharine Hep­burn, and James Stew­art, in this case. Or if you pre­fer west­erns to come­dies, per­haps you'd like to print out one of the three avail­able posters of 1971's John Wayne-star­ring Big Jake, my favorite of which pitch­es the movie with a sim­ple if odd equa­tion: "Big John = Big Jake = Big West­ern." (Note: you can watch 21 John Wayne west­erns here.)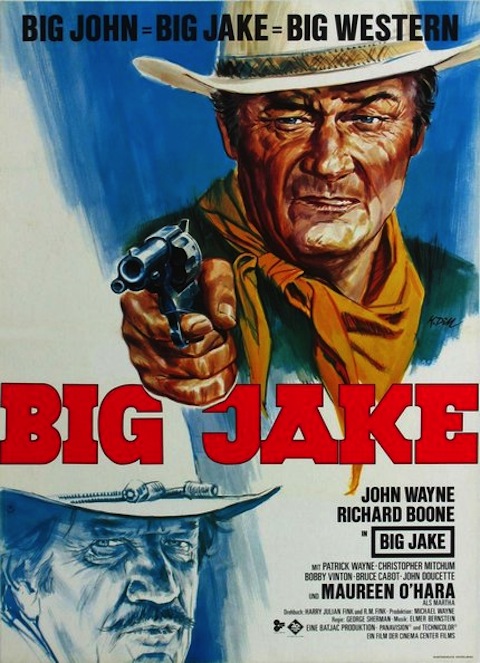 Though the site's col­lec­tion slants toward clas­sic Amer­i­can films, it also has sheets used to adver­tise them abroad. Below you see the pho­to­col­lage-like Japan­ese poster for Bil­ly Wilder's Some Like It Hot. And the lover of camp will find much to enjoy as well. Might I sug­gest Attack of the Crab Mon­sters? What­ev­er your taste, if you decide to head out to the print shop and com­mis­sion a paper ver­sion of any of these image files in a larg­er size than you can print at home, do con­sult StandardPosterSize.net, which, true to its name, pro­vides all man­ner of infor­ma­tion on the var­i­ous siz­ings of U.S. stan­dard posters, met­ric stan­dard posters, U.S. movie posters, and U.K. movie posters. If that sounds like a lit­tle too much has­sle, you could always just down­load your favorite poster and set it as your desk­top back­ground. Before you sign off, make sure you check out our col­lec­tion 575 Free Movies Online: Great Clas­sics, Indies, Noir, West­erns, etc. It's some­thing no cin­e­ma lover should miss.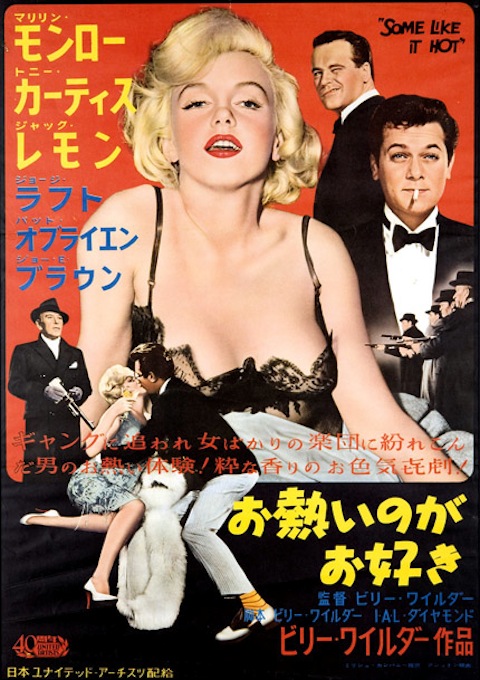 via Men­tal Floss
Relat­ed Con­tent:
50 Film Posters From Poland: From The Empire Strikes Back to Raiders of the Lost Ark
Japan­ese Movie Posters of 10 David Lynch Films
100 Great­est Posters of Film Noir
64 Years of Posters for the Cannes Film Fes­ti­val
John Wayne: 21 Free West­ern Films Online
Col­in Mar­shall hosts and pro­duces Note­book on Cities and Cul­ture and writes essays on lit­er­a­ture, film, cities, Asia, and aes­thet­ics. He's at work on a book about Los Ange­les, A Los Ange­les Primer. Fol­low him on Twit­ter at @colinmarshall.