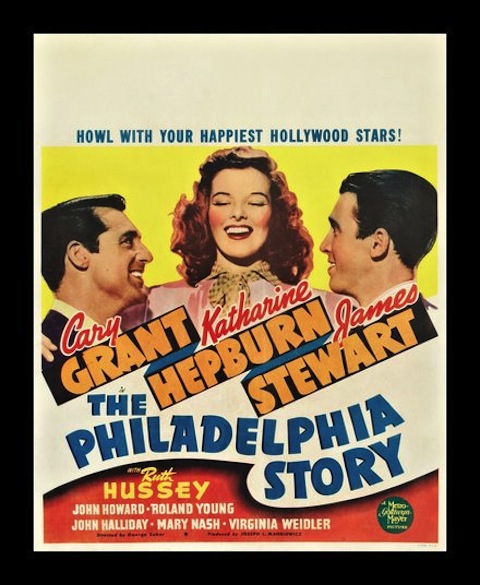 FreeVintagePosters.com offers "hundreds of high quality printable posters in advertising, travel, food/drink, art, movies, westerns, military, magic and much more." You may have an interest in all those facets of human experience, but we imagine you'll find especially appealing the site's selection of high-resolution film posters, suitable for printing at home or elsewhere and hanging on walls in need of cinephilic flair.
You might, for example, choose to put up the original poster for George Cukor's The Philadelphia Story, which promises you a "Howl with Your Favorite Hollywood Stars" — Cary Grant, Katharine Hepburn, and James Stewart, in this case. Or if you prefer westerns to comedies, perhaps you'd like to print out one of the three available posters of 1971's John Wayne-starring Big Jake, my favorite of which pitches the movie with a simple if odd equation: "Big John = Big Jake = Big Western." (Note: you can watch 21 John Wayne westerns here.)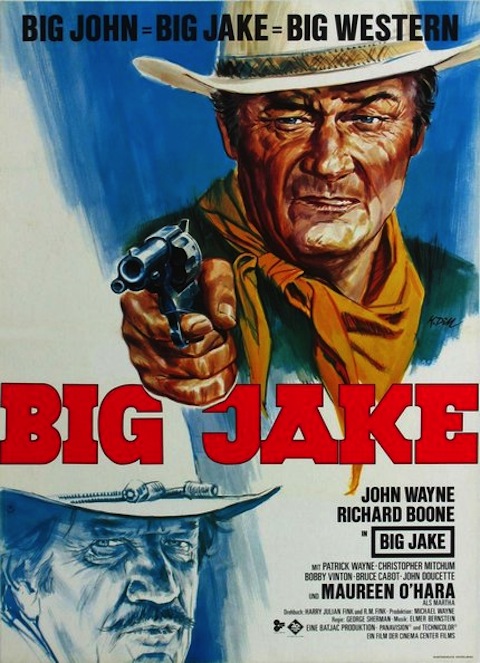 Though the site's collection slants toward classic American films, it also has sheets used to advertise them abroad. Below you see the photocollage-like Japanese poster for Billy Wilder's Some Like It Hot. And the lover of camp will find much to enjoy as well. Might I suggest Attack of the Crab Monsters? Whatever your taste, if you decide to head out to the print shop and commission a paper version of any of these image files in a larger size than you can print at home, do consult StandardPosterSize.net, which, true to its name, provides all manner of information on the various sizings of U.S. standard posters, metric standard posters, U.S. movie posters, and U.K. movie posters. If that sounds like a little too much hassle, you could always just download your favorite poster and set it as your desktop background. Before you sign off, make sure you check out our collection 575 Free Movies Online: Great Classics, Indies, Noir, Westerns, etc. It's something no cinema lover should miss.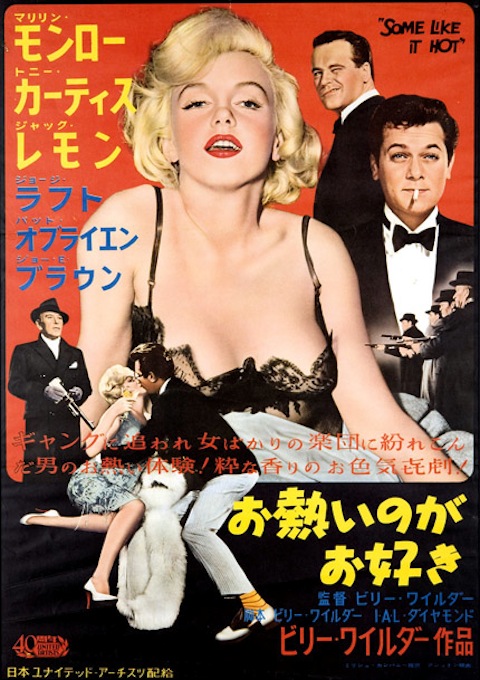 via Mental Floss
Related Content:
50 Film Posters From Poland: From The Empire Strikes Back to Raiders of the Lost Ark
Japanese Movie Posters of 10 David Lynch Films
100 Greatest Posters of Film Noir
64 Years of Posters for the Cannes Film Festival
John Wayne: 21 Free Western Films Online
Colin Marshall hosts and produces Notebook on Cities and Culture and writes essays on literature, film, cities, Asia, and aesthetics. He's at work on a book about Los Angeles, A Los Angeles Primer. Follow him on Twitter at @colinmarshall.