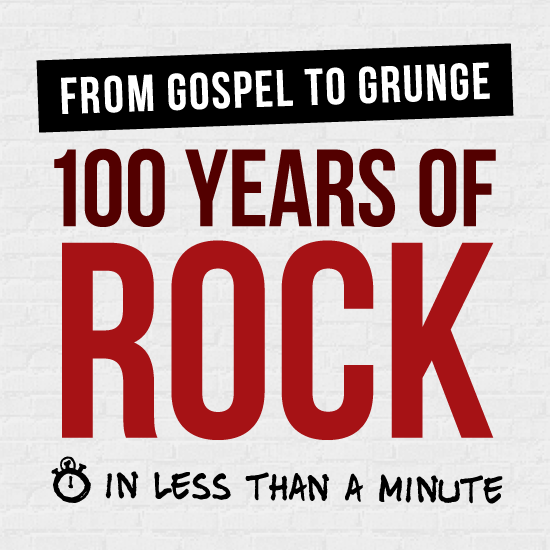 Click the image above and you'll enter an interactive/moving graphic that gives you a fairly nice genealogy of rock n roll and the many forms of music it later spawned. The graphic starts you with the blues, appalachian folk, and bluegrass. Eventually you hit the 1950s and the advent of rock. Then you keep traveling through time, reaching the hard rock, glam rock and punk of the 70s; the power metal and emerging grunge of the 80s; the post metal and neo folk of the 90s; and beyond. At any point, you can click the pause button, click on the name of a particular musical genre (eg Gothabilly), and hear a sample of the music. When you're done, you might want to check out some of the related items below:
A History of Rock 'n' Roll in 100 Riffs
The Evolution of the Rock Guitar Solo: 28 Solos, Spanning 50 Years, Played in 6 Fun Minutes
The History of Music Told in Seven Rapidly Illustrated Minutes
The Story of the Guitar: The Complete Three-Part Documentary
via Digg

Don't miss anything from Open Culture. Sign up for our Daily Email or RSS Feed. And we'll send cultural curiosities your way, every day.