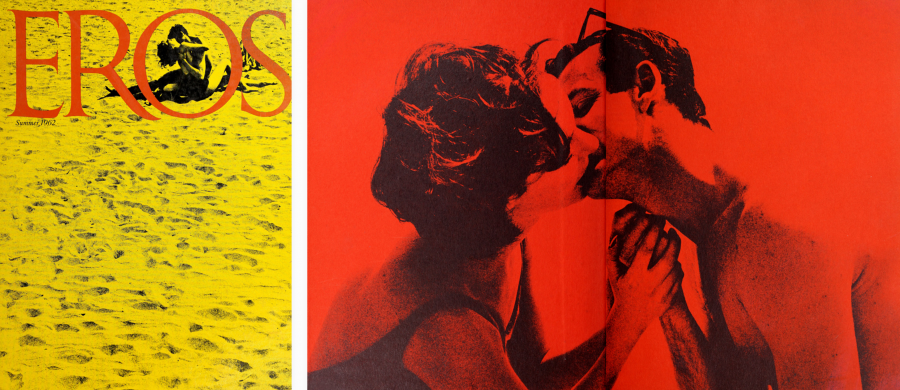 Last year we told you about the digitization of Avant Garde magazine, a short-lived but influential 1960s magazine, which featured lithographs by John Lennon and artistic photographs of Marilyn Monroe. Today, we're pleased to announce the digitization of Avant Garde's sister magazine, Eros. Also a collaboration between Ralph Ginzburg (editor) and Herb Lubalin (art director), Eros positioned itself as a quarterly magazine on love and sex in America. Authorities, however, didn't take kindly to a magazine covering the sexual revolution. Not in 1962. And when Eros published its fourth issue, Robert Kennedy, the U.S. Attorney General, indicted Ginzburg for distributing obscene literature through the mail and violating federal anti-obscenity laws. Ginzburg was convicted (a decision later affirmed by the Supreme Court) and sentenced to five years in prison. Ultimately, he served eight months.
Thanks to Mindy Seu, a newly-created website lets you read digital copies of Eros. All four issues: Spring 1962, Summer 1962, Autumn 1962, and Winter 1962. When you visit the site, click the word "Index" in the top right corner, and then you can easily navigate through individual pages.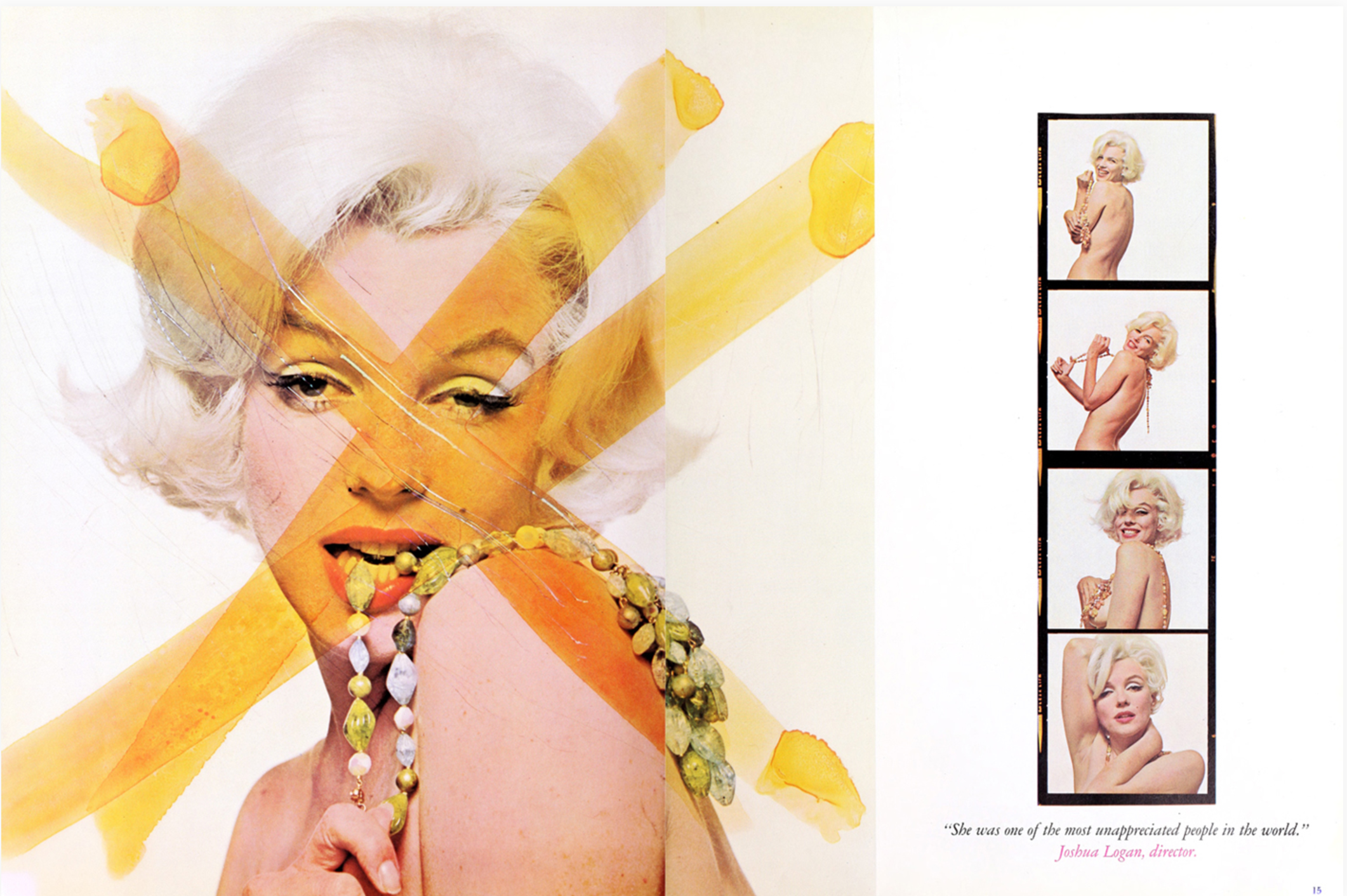 As you do, keep one thing in mind: Eros was no flimsy magazine. According to The New York Times, it was a "stunningly designed hardcover 'magbook'," covering "a wide swath of sexuality in history, politics, art and literature" and featuring articles by the likes of Nat Hentoff.
Also, if you click on "Resources" once you're on the new site, you can read articles about Eros magazine and the controversial trial.
If you would like to sign up for Open Culture's free email newsletter, please find it here.
If you would like to support the mission of Open Culture, consider making a donation to our site. It's hard to rely 100% on ads, and your contributions will help us continue providing the best free cultural and educational materials to learners everywhere. You can contribute through PayPal, Patreon, and Venmo (@openculture). Thanks!
Related Content:
A Complete Digitization of the 1960s Magazine Avant Garde: From John Lennon's Erotic Lithographs to Marilyn Monroe's Last Photos
Download 336 Issues of the Avant-Garde Magazine The Storm (1910-1932), Featuring the Work of Kandinsky, Klee, Moholy-Nagy & More
Extensive Archive of Avant-Garde & Modernist Magazines (1890-1939) Now Available Online
2,200 Radical Political Posters Digitized: A New Archive