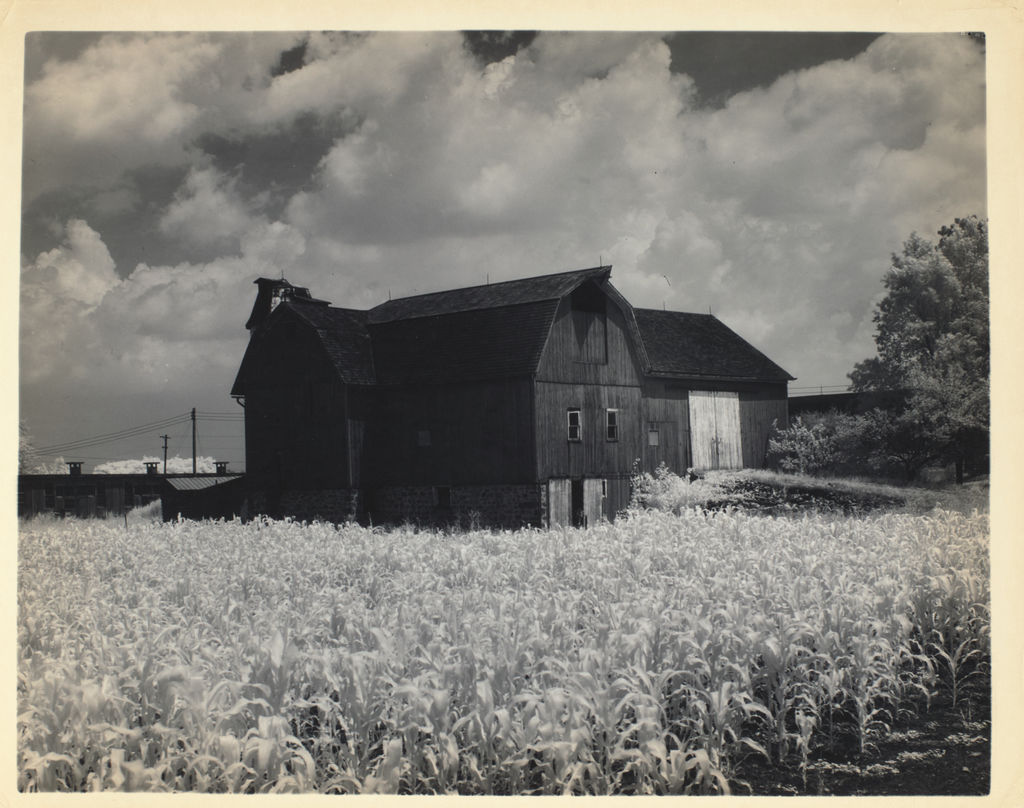 Barn + Corn (Vicin­i­ty of Dans­ville, New York), 1955. From The Minor White Archive, Prince­ton Uni­ver­si­ty Art.
When the pho­tog­ra­ph­er Minor White died in 1976, after a pro­lif­ic career and an epic jour­ney of a life, he left his archives to Prince­ton Uni­ver­si­ty. But it took about forty years before that insti­tu­tion could make the col­lec­tion tru­ly avail­able to the world in the form of the Minor White Archive online. He became "one of the most impor­tant pho­to­graph­ic artists of the twen­ti­eth cen­tu­ry" and "a key fig­ure in shap­ing a dis­tinct­ly mod­ern Amer­i­can pho­to­graph­ic style," as the archive's "About" page puts it, by cap­tur­ing the images of humans, land­scapes urban and rur­al, and even abstract sub­jects, all the while pur­su­ing new and ever more per­son­al ways to cap­ture them.
In his end­less search for inspi­ra­tions with which to refine his pho­to­graph­ic prac­tice, White seemed to turn down no poten­tial source. Not only did he put in time with such colos­sal pre­de­ces­sors in Amer­i­can pho­tog­ra­phy as Alfred Stieglitz, Edward West­on, and Ansel Adams (who taught him, among oth­er things, his reli­able "visu­al­iza­tion" tech­nique), he also drew deeply from less con­ven­tion­al wells: the I Ching, Zen med­i­ta­tion, mythol­o­gy, astrol­o­gy, Gestalt psy­chol­o­gy, and the mys­tic phi­los­o­phy of G. I. Gur­d­ji­eff (who also had an influ­ence on the com­ic per­sona of Bill Mur­ray).
"To some in the 1960s and '70s," remem­bers one­time asso­ciate John Weiss, "Minor White was a deity. Every word was an invo­ca­tion. To oth­ers he was a self-pro­mot­er, a fraud, talk­ing non­sense."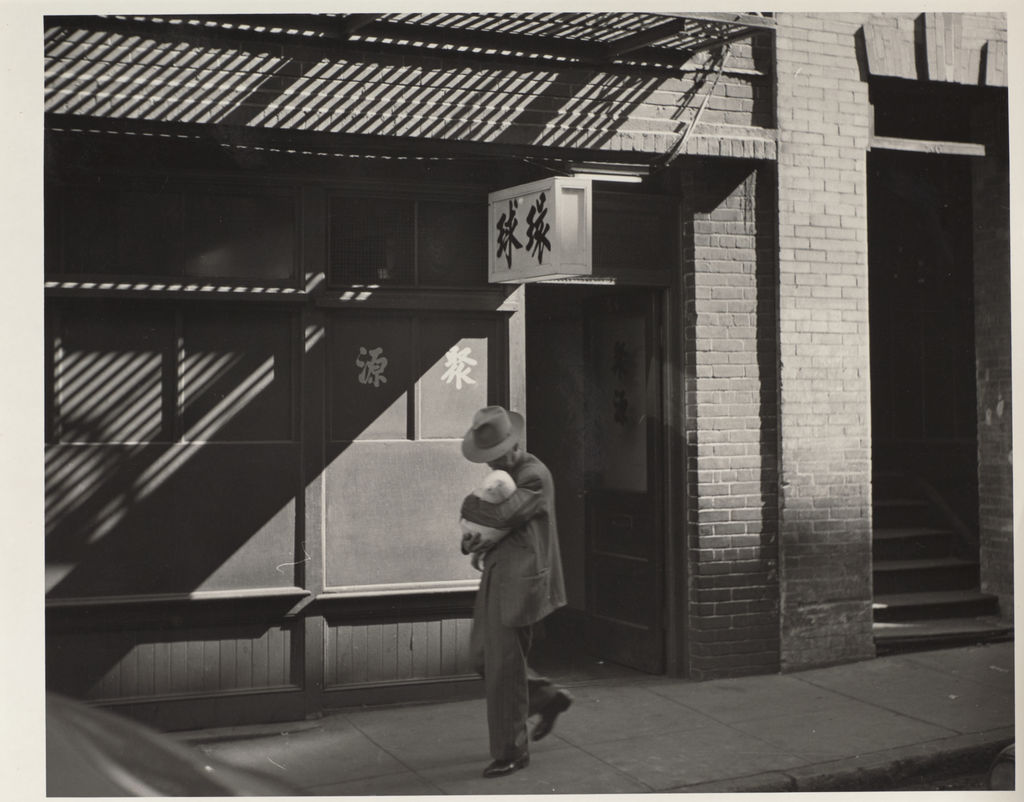 Chi­na­town 1953. From The Minor White Archive, Prince­ton Uni­ver­si­ty Art.
Either way, White was above all a pho­tog­ra­ph­er. Prince­ton's dig­i­tal archive fea­tures more than 5,000 of his pho­tographs (and oth­er mate­ri­als like proof cards, con­tact sheets, and even jour­nals) free to view online. It offers "a com­pre­hen­sive sur­vey of White's career," as Hyper­al­ler­gic's Claire Voon writes, "from his ear­ly cap­tures of Port­land, Ore­gon in 1938 to his lat­est work in 1974 of por­traits and land­scapes tak­en around the US." Have a look through the archive, start­ing at its search page and, once there, either enter­ing search terms or brows­ing by sub­ject or loca­tion, and you'll see why, when it comes to Amer­i­can pho­to­graph­ic art, Minor was very much major.
Relat­ed Con­tent:
Dis­cov­er Ansel Adams' 226 Pho­tos of U.S. Nation­al Parks (and Anoth­er Side of the Leg­endary Pho­tog­ra­ph­er)
Ansel Adams, Dorothea Lange, Clem Albers & Fran­cis Stewart's Cen­sored Pho­tographs of a WWII Japan­ese Intern­ment Camp
Alfred Stieglitz: The Elo­quent Eye, a Reveal­ing Look at "The Father of Mod­ern Pho­tog­ra­phy"
Yale Launch­es an Archive of 170,000 Pho­tographs Doc­u­ment­ing the Great Depres­sion
200,000 Pho­tos from the George East­man Muse­um, the World's Old­est Pho­tog­ra­phy Col­lec­tion, Now Avail­able Online
Based in Seoul, Col­in Mar­shall writes and broad­casts on cities and cul­ture. His projects include the book The State­less City: a Walk through 21st-Cen­tu­ry Los Ange­les and the video series The City in Cin­e­ma. Fol­low him on Twit­ter at @colinmarshall or on Face­book.