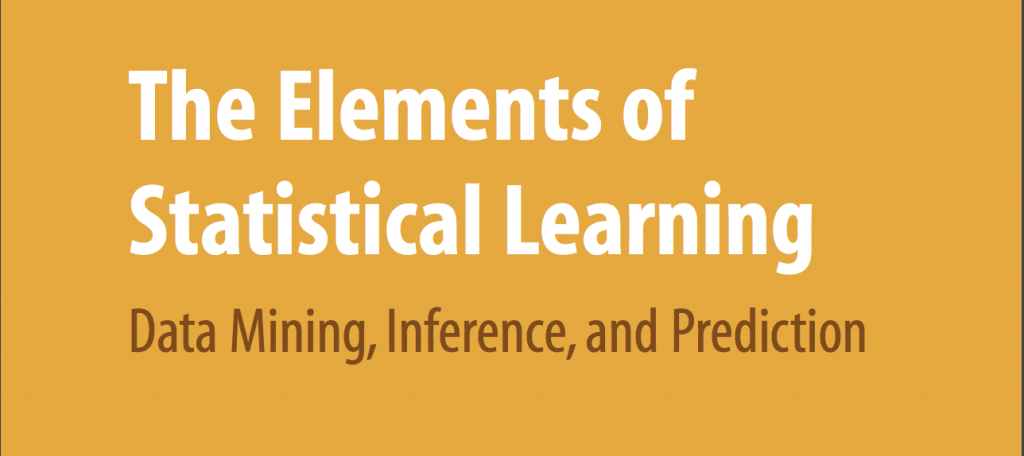 A quick fyi: Dan Kopf, an economics reporter, has a tip that seemed worth passing along. Over at Quartz, he writes:
As a former data scientist, there is no question I get asked more than, "What is the best way to learn statistics?" I always give the same answer: Read An Introduction to Statistical Learning. Then, if you finish that and want more, read The Elements of Statistical Learning. These two books, written by statistics professors at Stanford University, the University of Washington, and the University Southern California, are the most intuitive and relevant books I've found on how to do statistics with modern technology… You can download them for free.
Find An Introduction to Statistical Learning in PDF format here. And The Elements of Statistical Learning here. Physical/hard copies can be purchased respectively here and here.
We'd also recommend supplementing these resources (both now available in our collection of Free Math Textbooks) with video-based classes found on our list of Free Math Courses, a subset of our big collection, 1,700 Free Online Courses from Top Universities.
If you would like to sign up for Open Culture's free email newsletter, please find it here.
If you would like to support the mission of Open Culture, consider making a donation to our site. It's hard to rely 100% on ads, and your contributions will help us continue providing the best free cultural and educational materials to learners everywhere. You can contribute through PayPal, Patreon, and Venmo (@openculture). Thanks!
Related Content:
Against All Odds: A Gentle Introduction to Statistics Hosted by Harvard Geneticist Pardis Sabeti (Free Online Course)
Statistics Explained Through Modern Dance: A New Way of Teaching a Tough Subject
Florence Nightingale Saved Lives by Creating Revolutionary Visualizations of Statistics (1855)