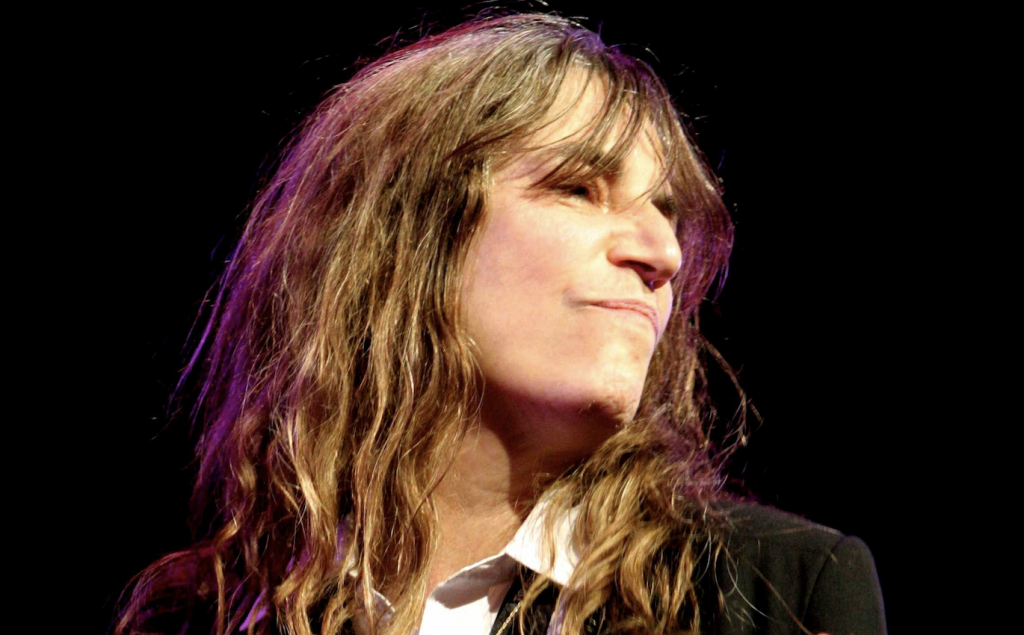 Image of Patti Smith performing in Rio de Janeiro by Daigo Oliva
As a little girl, Patti Smith found liberation in words — first through the bedtime prayers she made up herself, and later in books. "I was completely smitten by the book," she writes in her memoir, Just Kids.  "I longed to read them all, and the things I read of produced new yearnings."
Smith found a role model in Jo, the tomboy writer in Louisa May Alcott's Little Women. "She gave me the courage of a new goal," writes Smith, "and soon I was crafting little stories and spinning long yarns for my brother and sister." As a teenager she discovered the French Symbolist poets Charles Baudelaire and especially Arthur Rimbaud, who inspired her and helped shape her own artistic persona as a poet and punk rocker.
Despite her fame as a rock 'n' roll musician, Smith has always described herself as essentially a bookish person. It was around the time of Smith's appearance at the 2008 Melbourne International Arts Festival, according to Vertigo, that Smith released this list of her favorite books. Not surprisingly, it's an eclectic and fascinating group of books:
Smith's reading recommendations have no doubt evolved since the list was given. Earlier this year a writer for Elle asked what books she would suggest. "I could recommend a million," Smith responded. "I would just say read anything by [Roberto] Bolaño. Re-read all the great classics. Read The Scarlet Letter, read Moby Dick, read [Haruki] Murakami. But Roberto Bolaño's 2666 is the first masterpiece of the 21st century."
You can find a number of the texts listed above in our collection, 800 Free eBooks for iPad, Kindle & Other Devices.
Note: An earlier version of this post appeared on our site in April 2015.
Related Content:
Hayao Miyazaki Picks His 50 Favorite Children's Books
29 Lists of Recommended Books Created by Well-Known Authors, Artists & Thinkers