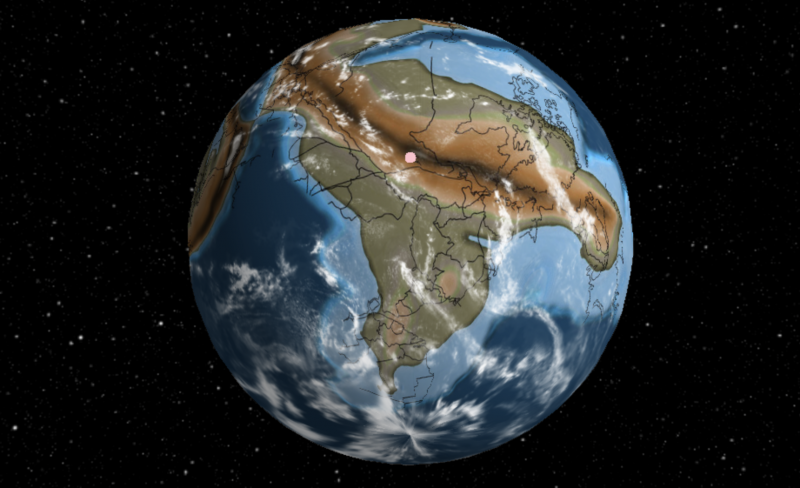 A cool tool. Software engineer Ian Webster has created a website that lets you see how the land masses on planet Earth have changed over the course of 750 million years. And it has the added bonus of letting you plot modern addresses on these ancient land formations. Ergo, you can see where your home was located on the Big Blue Marble some 20, 100, 500, or 750 million years ago. Webster's project (access it here) is open source. Enjoy.
If you would like to sign up for Open Culture's free email newsletter, please find it here.
If you would like to support the mission of Open Culture, consider making a donation to our site. It's hard to rely 100% on ads, and your contributions will help us continue providing the best free cultural and educational materials to learners everywhere. You can contribute through PayPal, Patreon, and Venmo (@openculture). Thanks!
Related Content:
Map Showing Where Today's Countries Would Be Located on Pangea
The Plate Tectonic Evolution of the Earth Over 500 Million Years: Animated Video Takes You from Pangea, to 250 Million Years in the Future
Paper Animation Tells Curious Story of How a Meteorologist Theorized Pangaea & Continental Drift (1910)
Take Big History: A Free Short Course on 13.8 Billion Years of History, Funded by Bill Gates