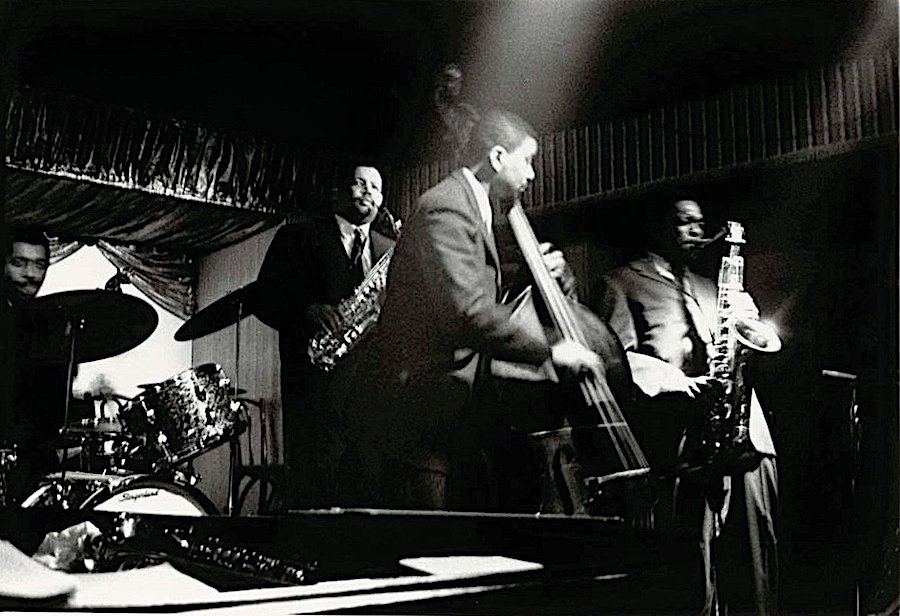 If you've hung around Open Culture long enough, you've heard said that 1959 was a watershed year for jazz—the year of modal classics Giant Steps and Kind of Blue, "harmolodic" masterpiece The Shape of Jazz to Come, and the forever cool Time Out and Mingus Ah Um. Sixty years later in 2019, these experiments and confident leaps forward continue to mark pivotal moments in modern music—moments documented heavily by the photographers who gave the albums their inimitable look.
To celebrate that year in musical breakthroughs and photographic near-perfection, sportswriter and jazz history "superfan" Natalie Weiner has launched a blog called The 1959 Project. "The premise is simple," writes Tim Carmody at Kottke, "every day, a snapshot of the world of jazz sixty years ago." Simple it may be, but its dive into jazz history is deep and satisfying. The project has already occasionally strayed outside the lines, posting materials from 1958 and 1960. But great moments in music history cannot be forced to fit tidily inside calendar years.
In addition to iconic photos, Weiner posts short summaries, news clippings, film and television clips, and recordings from albums like Milt Jackson and John Coltrane's Bags & Trane (1960). Yesterday's post focused on Max Roach's 1959 The Many Sides of Max (see him in the studio with Booker Little at the top). January 18th brought us Jackie McLean's Jackie's Bag, recorded 1959, released 1960, featuring Donald Byrd, Sonny Clark, Paul Chambers, and Philly Jones, and made for Blue Note by the great Rudy Van Gelder.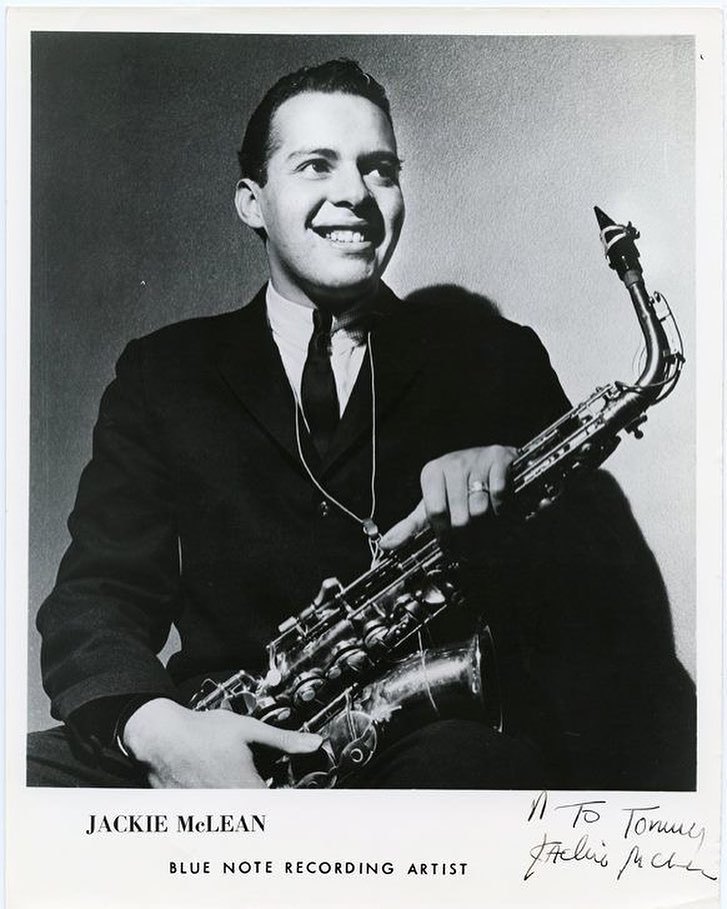 Only twenty-three days into the year and The 1959 Project has already covered Kenny Dorham and Cannonball Adderley, Bill Evans, Charles Mingus (for 1958's live Jazz Portraits), and singer Anita O'Day, riding "a wave of critical and commercial success" after her 1958 album Anita O'Day at Mister Kelly's. That's only to mention a handful of the entries so far. "It only promises to get better as the year goes on," Carmody writes—and so does the depth of your jazz knowledge and appreciation if you check in with this dedicated project even once or twice a week.
Related Content:
1959: The Year That Changed Jazz
The Cry of Jazz: 1958's Highly Controversial Film on Jazz & Race in America (With Music by Sun Ra)
The Impossibly Cool Album Covers of Blue Note Records: Meet the Creative Team Behind These Iconic Designs
Josh Jones is a writer and musician based in Durham, NC. Follow him at @jdmagness