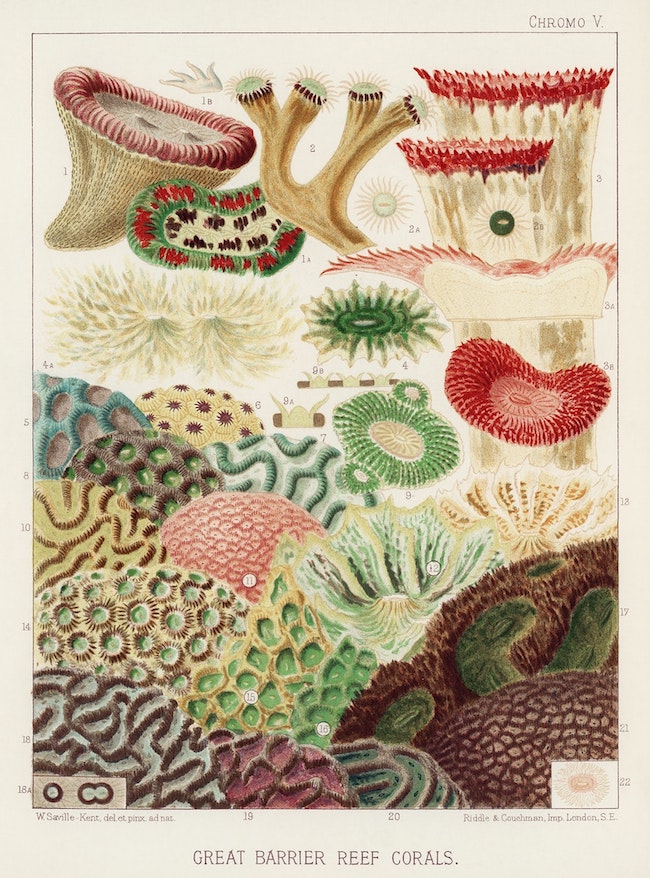 Paul Simon's famous lyric about everything looking worse in black and white
is hardly a universal truth, but when it comes to William Saville-Kent's groundbreaking 1893 book The Great Barrier Reef of Australia: its products and potentialities, the assertion may have some merit.
Saville-Kent, a naturalist whose work in various British aquariums eventually led to a gig rebuilding depleted Tasmanian oyster beds, fell hard for the colorful fish, bêche-de-mer, corals, sponges, turtles, and other marine species he encountered in Australia.
He photographed the Great Barrier Reef while serving in Queensland as Commissioner of Fisheries. 48 of his images were published in the aforementioned book, offering readers an unprecedented armchair tour of a coral reef, albeit in black and white.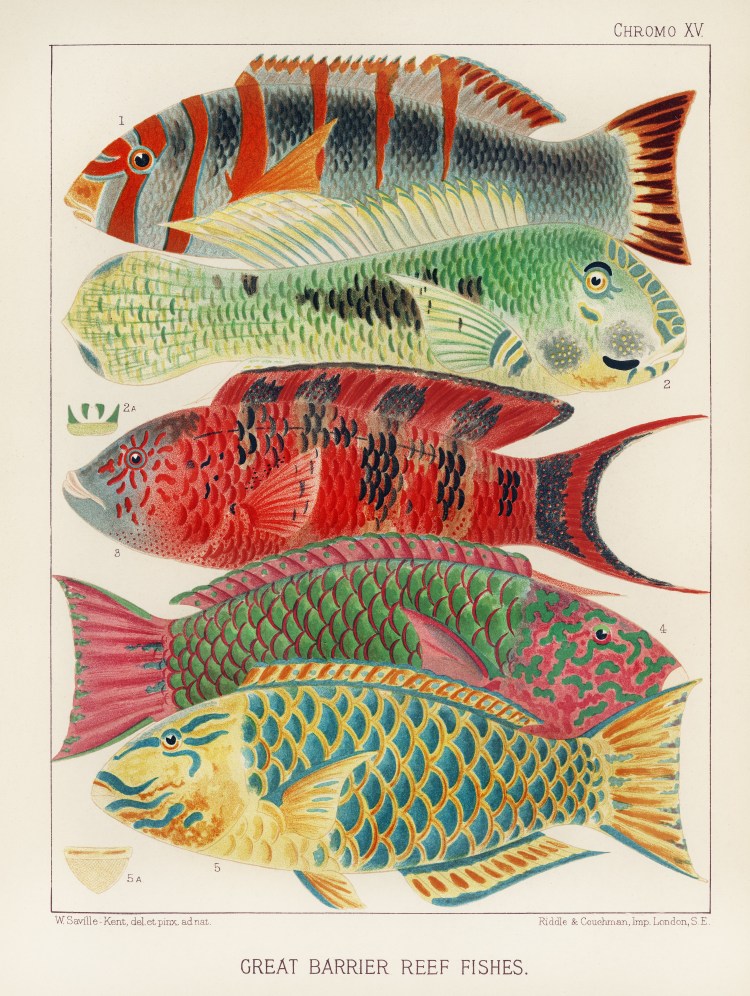 While Saville-Kent definitely achieved his goal of furthering the public's awareness of the reef, he also upstaged himself by including 16 color lithographs inspired by his original watercolors.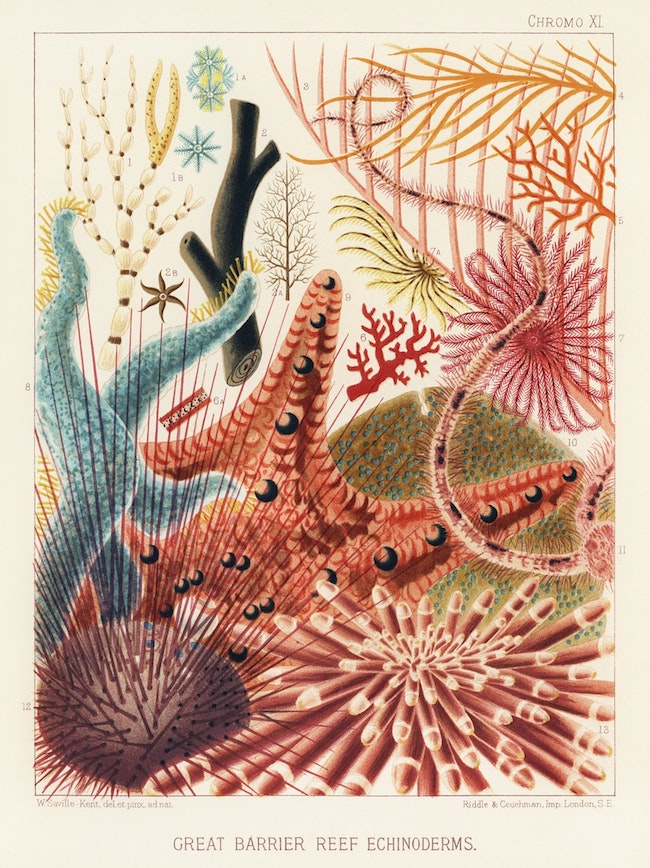 These plates, by London-based lithographers Riddle and Couchman—whose work usually ran toward portraits of well-born gentlemen—exude a lively Seussian appeal.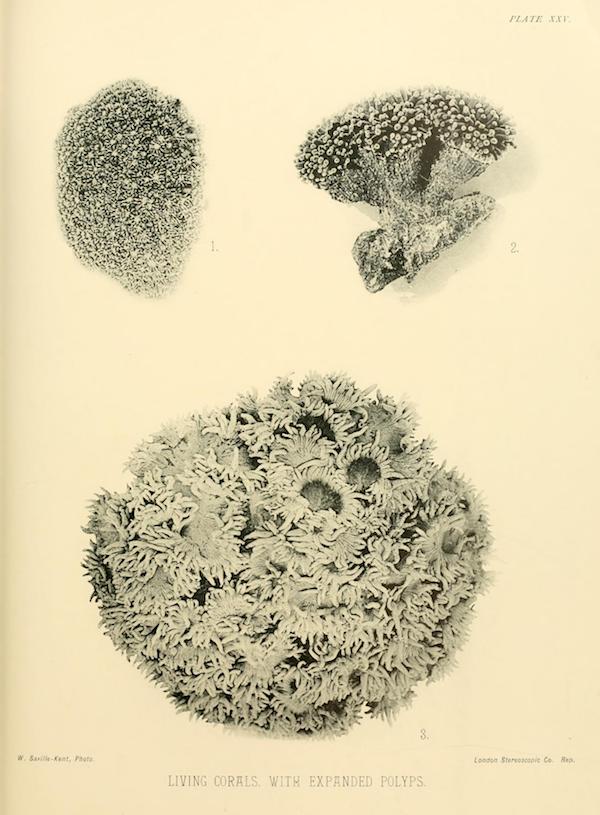 Saville-Kent's carefully captured fish, echinoderms, and anemones literally pale in comparison to the bright specimens the lithographers, who presumably lacked his firsthand experience of the forms they were depicting, brought to such vibrant life in the back of the book.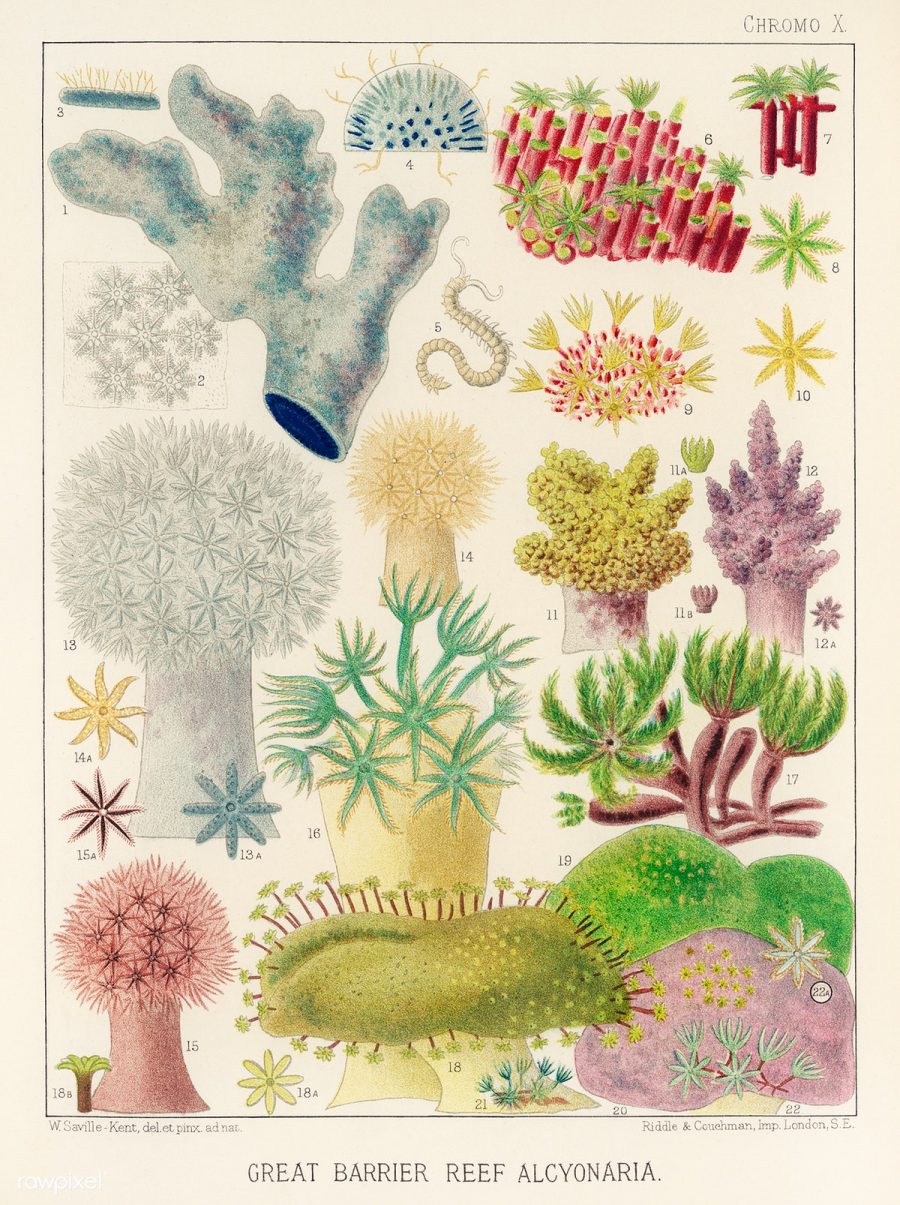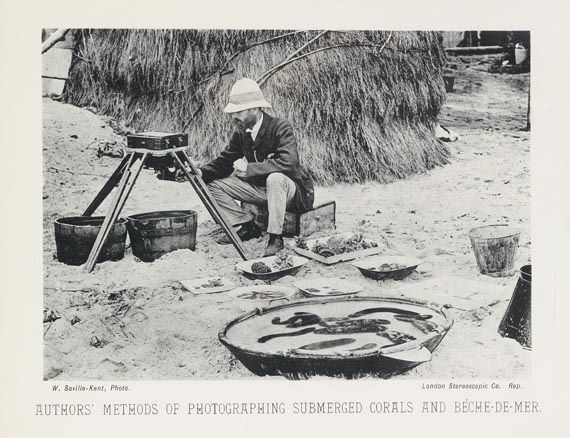 These days, alas, the Great Barrier Reef resembles Saville-Kent's photos more closely than those gorgeous lithographs, the victim of back-to-back bleaching events brought on by pollution-related climate change.
Saville-Kent is buried at All Saints Churchin Milford-on-Sea, Hampshire, England. His grave is decorated with coral.
Browse a digital copy of The Great Barrier Reef of Australia: its products and potentialities here.
Related Content:
Ernst Haeckel's Sublime Drawings of Flora and Fauna: The Beautiful Scientific Drawings That Influenced Europe's Art Nouveau Movement (1889)
Two Million Wondrous Nature Illustrations Put Online by The Biodiversity Heritage Library
New Archive Digitizes 80,000 Historic Watercolor Paintings, the Medium Through Which We Documented the World Before Photography
Ayun Halliday is an author, illustrator, theater maker and Chief Primatologist of the East Village Inkyzine.  Join her in NYC on Monday, June 17 for another monthly installment of her public domain-based variety show, Necromancers of the Public Domain. Follow her @AyunHalliday.