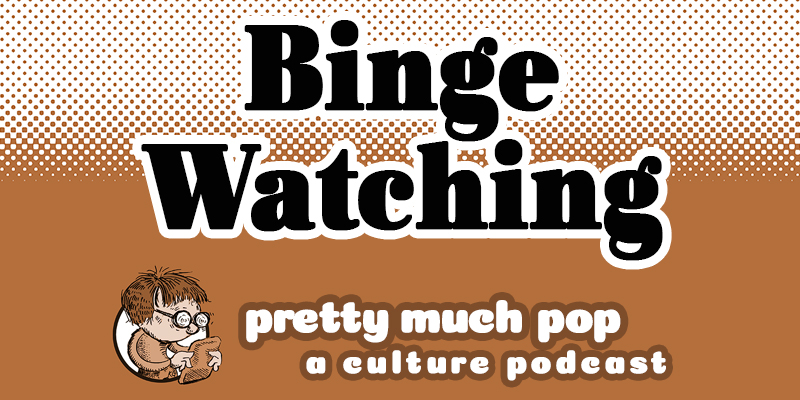 This post continues Open Culture's curation of a new podcast series about popular media and how (and why) we consume it. You may wish to listen to the introductory episode first.
What counts as binge watching? Why do we do it? Is it bad for us?
Mark, Erica, and Brian reveal their watching habits (growing up and now) and marvel at crazy-high stats about how much people watch. We think about what people get out of this activity, what shows work do and don't taste good in bulk, and whether watching is best done in solitary despair or as a bonding experience as you waste the precious hours of your life sitting next to another person.
We touch on many shows including The Office, Game of Thrones, Battlestar Galactica (by way of Portlandia), Jane the Virgin, Pretty Little Liars, Arrow, CSI, and Chernobyl (which we'll devote the whole of Ep. 5 to).
Articles we bring up:
"I like to watch, Erica. I like to watch."
This episode includes BONUS CONTENT that you can only get by becoming a $1+ supporter at patreon.com/prettymuchpop. Pretty Much Pop: A Culture Podcast is produced by the Partially Examined Life Podcast Network.