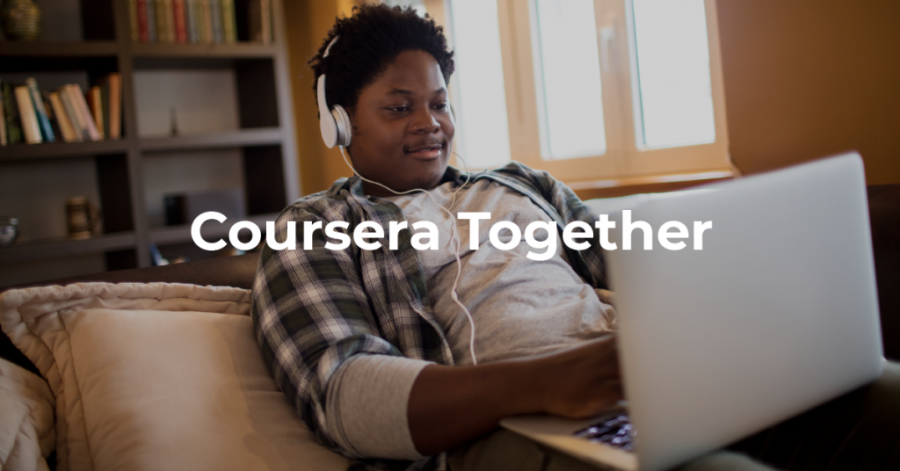 Over the past decade or two, developments in the technology of the World Wide Web have made learning at home possible in a way it wasn't before. Over the past month or two, learning at home has gone from option to necessity, prevented as many of us are from going out to a classroom by the coronavirus pandemic. If you've taken courses on the internet before — and especially if you've picked them from our selection of 1,500 you can take for free — you've no doubt heard of Coursera, one of the major online learning platforms. Now through May 31st, a period during which the number of potential students will surely remain high, Coursera has made more of its classes free for the taking.
"To help our community during this critical time, we're launching new, free resources, as well as surfacing interesting course collections, community discussions, and expert interviews," says the official Coursera blog. "While many courses on Coursera are already available for free without a certificate, this promotion enables you to not only access lectures and quizzes, but also to earn a free certificate for courses that offer them." The blog highlights these collections of courses, describing them as follows:
The post also includes the following instructions for how to redeem a free course:
First, click the link to visit a promotion page.
From the promotion page, click to visit a specific course and wait for the page to fully load. Once loaded, you will see a promotion banner at the top of the page. If you don't see the banner, please refresh the page.
Next, click the "Enroll for free" button.
Select "Purchase Course." Note that with the promotion applied, there will be a message in parentheses that says "Your promotion will automatically be applied at checkout."
At checkout, your purchase total will read "$0."
Complete check out and start learning!
Among Coursera's current free offerings you'll find a host of courses including "Getting Started with Music Theory" from Michigan State University, "Social Psychology" from Wesleyan University, and "Cloud Computing Basics" from LearnQuest. You're as likely to come across subject areas into which you've long been meaning to get deeper as practical education pertinent to the times we now live in. Take "Sit Less, Get Active" from the University of Edinburgh, or "Science Matters: Let's Talk About COVID-19" from Imperial College London, a virus-related course of the kind we've previously featured here on Open Culture. The University of California, San Diego's "Converting Challenges into Opportunities" is also not without its relevance, to the future as well as the present. After all, the coronavirus will hardly be the last challenge in which we'll need to find our own opportunities.
Related Content:
1,700 Free Online Courses from Top Universities.
Watch "Coronavirus Outbreak: What You Need to Know," and the 24-Lecture Course "An Introduction to Infectious Diseases," Both Free from The Great Courses
Free Courses on the Coronavirus: What You Need to Know About the Emerging Pandemic
Dyson Creates 44 Free Engineering & Science Challenges for Kids Quarantined During COVID-19
Use Your Time in Isolation to Learn Everything You've Always Wanted To: Free Online Courses, Audio Books, eBooks, Movies, Coloring Books & More
Based in Seoul, Colin Marshall writes and broadcasts on cities, language, and culture. His projects include the book The Stateless City: a Walk through 21st-Century Los Angeles and the video series The City in Cinema. Follow him on Twitter at @colinmarshall, on Facebook, or on Instagram.