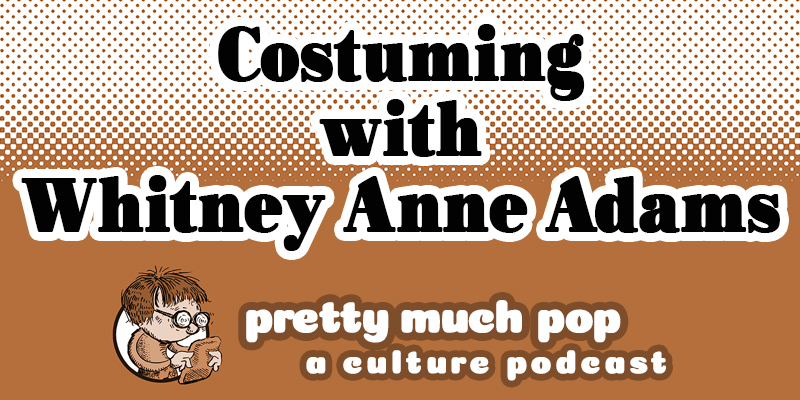 How does clothing mesh with set design, cinematography, sound design, etc. to create the mood in a film? Whitney designed for and dressed leads and crowds on The Great Gatsby, the Happy Death Day films and several indie flicks. She joins Erica, Mark and Brian to discuss how clothes on screen relate to clothes in life, designing vs. curating, historic vs. modern vs. genre, when costumes get distracting, her current TV and film picks for notable costuming, and how an interest in (or total obliviousness to) clothes affects the watching experience.
Read a few interviews with Whitney about her process:
More articles to make you think about costumes:
Follow Whitney on Instagram @waacostumedesign. She's also the stylist for Brian Tyree Henry (i.e. Paper Boi on Atlanta). Some of the indie films she's worked on that we bring up include Piercing, The Eyes of My Mother, and Irreplaceable You.
Learn more at prettymuchpop.com. This episode includes bonus discussion that you can only hear by supporting the podcast at patreon.com/prettymuchpop. This podcast is part of the Partially Examined Life podcast network.
Pretty Much Pop: A Culture Podcast is the first podcast curated by Open Culture. Browse all Pretty Much Pop posts or start with the first episode.