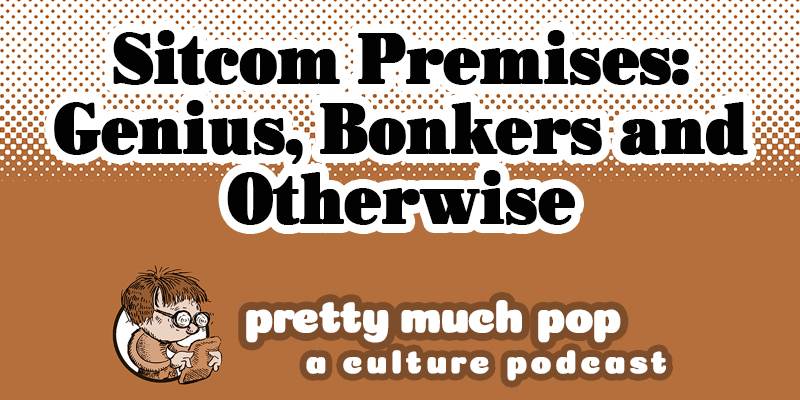 Sitcoms provide a form of escapism that doesn't take one to a magical world of possibility, but instead to a basically unchanging, cozy environment with relatable characters engaged in low-stakes conflicts.
So what are the limits on the type of premise that can ground a sitcom? While most of the longest lasting sitcoms have simple set-ups involving friends or co-workers, streaming has led to more serialization and hence wider plot possibilities.
Does this mean that the era of sitcoms has come to an end? Or has the genre just broadened to admit entries like Ricky Gervais' After Life and Derek, Harmon & Roiland's Rick & Morty, Greg Daniels' Upload and Space Force, and Armando Iannucci's Avenue 5?
In this low-stakes, feel-good discussion, Mark, Erica, and Brian also touch on the Parks & Recreation reunion special, Curb Your Enthusiasm, It's Always Sunny in Philadelphia, Community, Modern Family, Red Oaks, The Simpsons, Last Man on Earth, WOOPS!, the stain of Chuck Lorre, and more. Plus a quiz to guess which weird sitcom premises are real and which Mark made up.
Incorporate these articles into your situation:
If you enjoy this discussion, check out our previous episodes on Friends and The Good Place.
Learn more at prettymuchpop.com. This episode includes bonus discussion that you can only hear by supporting the podcast at patreon.com/prettymuchpop. This podcast is part of the Partially Examined Life podcast network.
Pretty Much Pop: A Culture Podcast is the first podcast curated by Open Culture. Browse all Pretty Much Pop posts or start with the first episode.