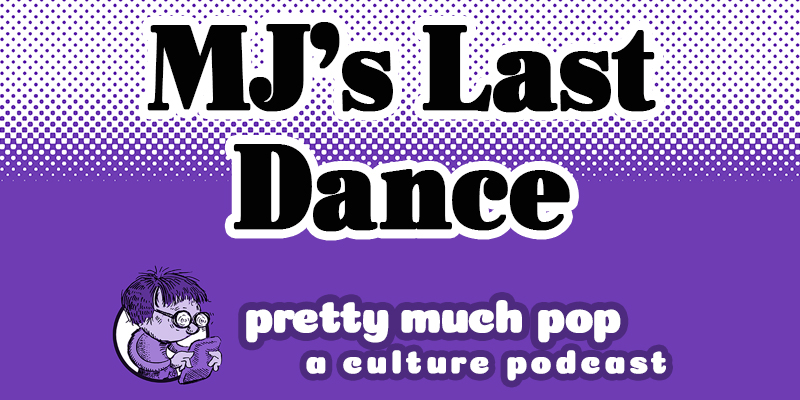 The 10-part ESPN documentary dissecting Michael Jordan and the Bulls' six championships has provided some much needed sports during the pandemic, roping in even sports haters with a mix of game highlights and behind-the-scenes drama.
Your hosts Brian Hirt, Erica Spyres, and Mark Linsenmayer are joined by Seth from The Partially Examined Life to interrogate the event: Was it actually worth 10 hours of our time? Did its "time-jumping" structure work? Its its treatment of Jordan really "hagiography" sanctifying the man, or is the picture of grudge-holding ultra-competitiveness actually pretty repulsive? Why was he like that? Why are sports amenable to creating cultural icons out of its heroes in a way that, say, physics isn't? Are we going to see many more of these long-form treatments of sports heroes?
For more discussion, here are some articles we looked at:
If you enjoyed this, check out our episode #25 with sportscaster Dave Revsine.
Learn more at prettymuchpop.com. This episode includes bonus discussion that you can only hear by supporting the podcast at patreon.com/prettymuchpop. This podcast is part of the Partially Examined Life podcast network.
Pretty Much Pop: A Culture Podcast is the first podcast curated by Open Culture. Browse all Pretty Much Pop posts or start with the first episode.