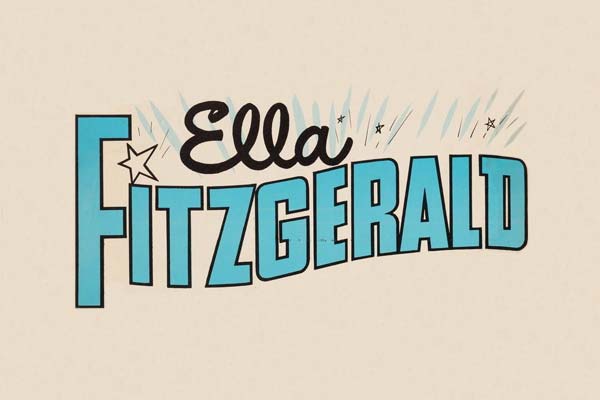 In the 1950s and 60s, one record label stood "like a bea­con," writes Robin Kin­ross at Eye, among a host of Civ­il Rights era inde­pen­dents that helped jazz "escape the racial-com­mer­cial con­straints applied by White Amer­i­cans, and find its own place, unpa­tro­n­ised and rel­a­tive­ly free of exploita­tion." That label, Blue Note, ush­ered in the birth of the cool—both cool jazz and its many hip signifiers—as much through graph­ic design as through its metic­u­lous approach to record­ing.
Blue Note album cov­ers may seem prin­ci­pal­ly dis­tin­guished by the pho­tog­ra­phy of Fran­cis Wolff, whose instincts behind the cam­era pro­duced visu­al icon after icon. But the label's style depend­ed on the lay­out, graph­ic design, and let­ter­ing of Reid Miles, who drew on min­i­mal­ist Swiss trends in "over 500 album cov­ers for Blue Note Records," design­er Rea­gan Ray writes. "He pio­neered the use of cre­ative­ly-arranged type over mono­chro­mat­ic pho­tog­ra­phy, which is a style that is still wide­ly used in graph­ic design today."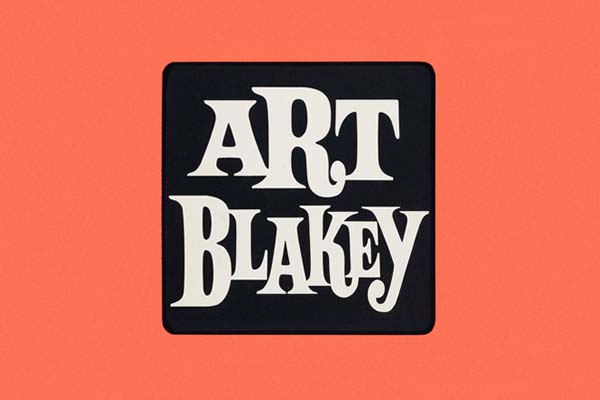 As we not­ed in a recent post on Blue Note's leg­endary design team, Reid's let­ter­ing some­times edged the pho­tog­ra­phy to the mar­gins, or off the cov­er alto­geth­er. Jazz greats were giv­en the free­dom to cre­ate the music they want­ed, but it was the design­ers who had to sell their cre­ativ­i­ty to the pub­lic in a visu­al lan­guage.
They had done so with dis­tinc­tive type­faces before Reid, of course. But the art of let­ter­ing became far more inter­est­ing through his influ­ence, both more play­ful and more refined at the same time.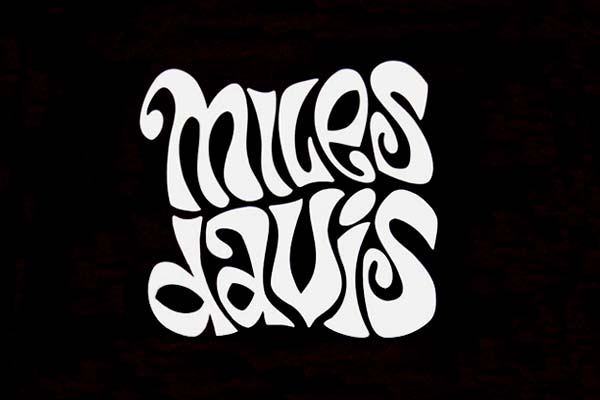 Since type­face has always played a sig­nif­i­cant role in the music's com­mer­cial suc­cess, Ray decid­ed to com­pile sev­er­al hun­dred sam­plings of album let­ter­ing of jazz musician's names, "for easy brows­ing and analy­sis" of type­face as an essen­tial ele­ment all on its own. The gallery may attempt "to cov­er most of the genre's sig­nif­i­cant musi­cians," but there are, Ray admits, many inevitable omis­sions.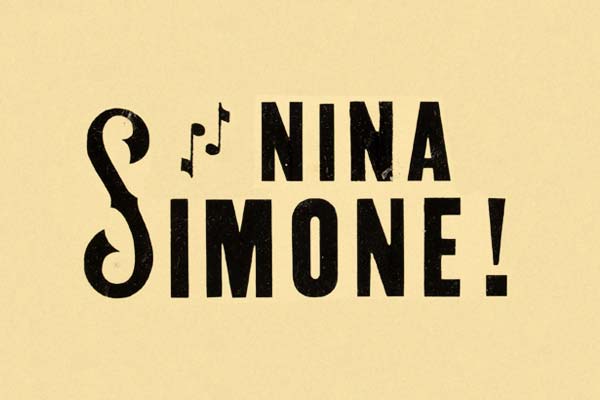 Nonethe­less, it's a for­mi­da­ble visu­al record of the var­i­ous looks of jazz in let­ter­ing, and the visu­al iden­ti­ties of its biggest artists over the course of sev­er­al decades. Ray does not name any of the design­ers, which is frus­trat­ing, but those in the know will rec­og­nize the work of Reid and oth­ers like album cov­er pio­neer Alex Stein­weiss. You may well spot let­ter­ing by Mil­ton Glaser, whom Ray pre­vi­ous­ly cov­ered in a huge curat­ed gallery of the famous designer's album art.
The names behind the big names mat­ter, but it's the musi­cians them­selves these indi­vid­u­al­ized type­faces are meant to imme­di­ate­ly evoke. Con­sid­er just how well most all of these exam­ples do just that—representing each artist's music, peri­od, and image with the per­fect font and graph­ic arrange­ment, each one a unique logo. Some­what like the music it rep­re­sents, Ray's gallery is, itself, a col­lec­tive tour-de-force per­for­mance of visu­al jazz.
Vis­it Ray's gallery here.
Relat­ed Con­tent:
The Impos­si­bly Cool Album Cov­ers of Blue Note Records: Meet the Cre­ative Team Behind These Icon­ic Designs
Clas­sic Jazz Album Cov­ers Ani­mat­ed & Brought to Life
The Ground­break­ing Art of Alex Stein­weiss, Father of Record Cov­er Design
Josh Jones is a writer and musi­cian based in Durham, NC. Fol­low him at @jdmagness