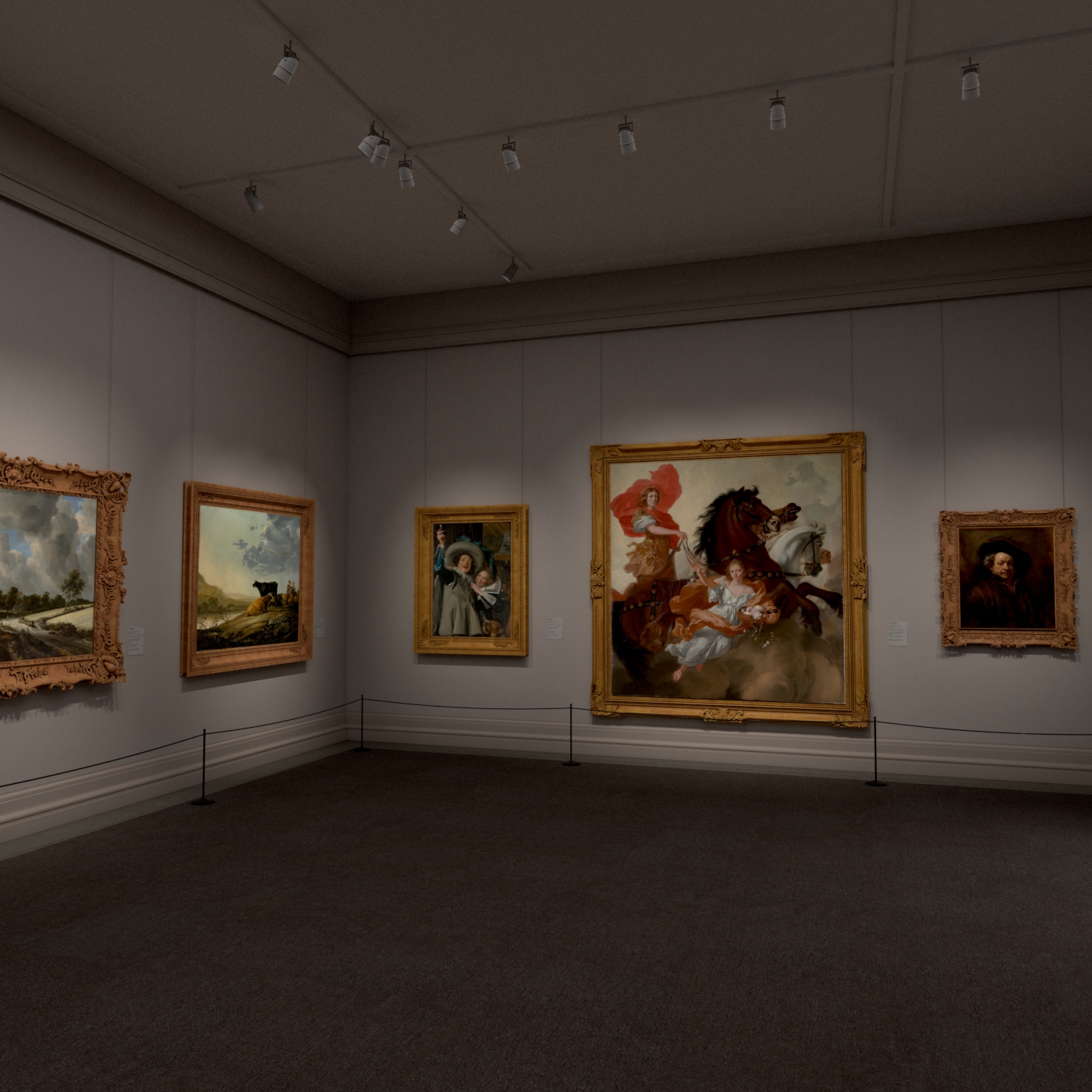 You can go to the Metropolitan Museum of Art today, and in real life at that. This isn't true of all the world's great art institutions, still shut down as many are by measures in response to the past year's coronavirus pandemic. But then, none of them have offered a digital visiting experience quite like The Met Unframed, recently launched in partnership with cellphone service provider Verizon. For a period of five weeks, anyone can join and freely roam a virtual reconstruction, or rather reimagining, of the Met and its galleries. There they'll encounter paintings by Pollock, Van Gogh, and Rembrandt, as well as work by current artists and majestic artifacts from antiquity.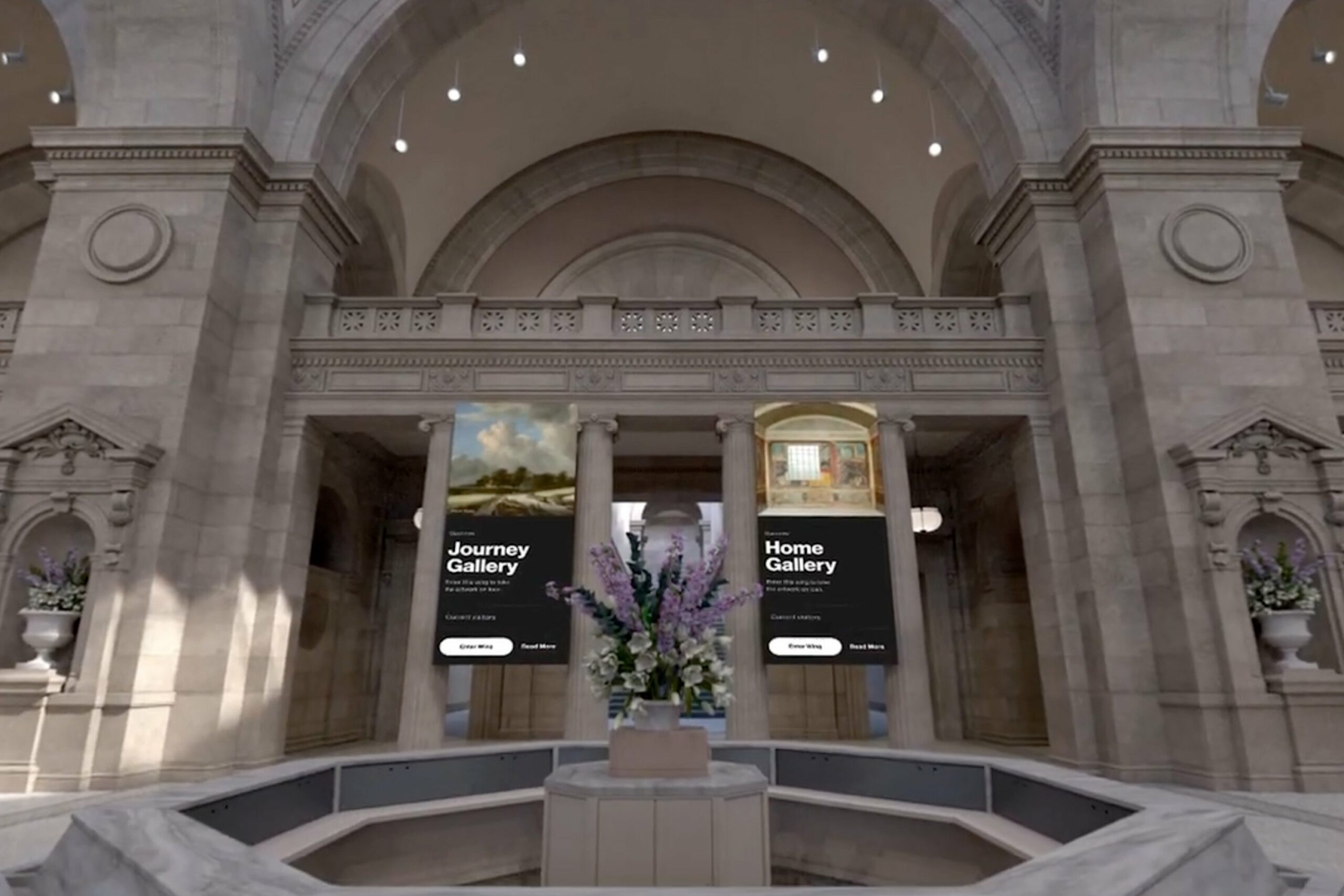 "Upon entering the website, visitors are welcomed to the museum's Great Hall with a view of Kent Monkman's diptych mistikôsiwak: Wooden Boat People (2019)," writes Hyperallergic's Hakim Bishara. "From there, banners offer broad thematic concepts — Power, Home, Nature, and Journey — through which visitors can explore the galleries."
Embedded in certain pieces of art, you'll find not just historical details and audio-tour explanations but mini-games, which "include trivia questions and riddles that encourage close observation of the artworks and labels. A game called 'Analysis' uses the Met's infrared and X-ray conservation scans of paintings to reveal underdrawings and other hidden details of well-known paintings."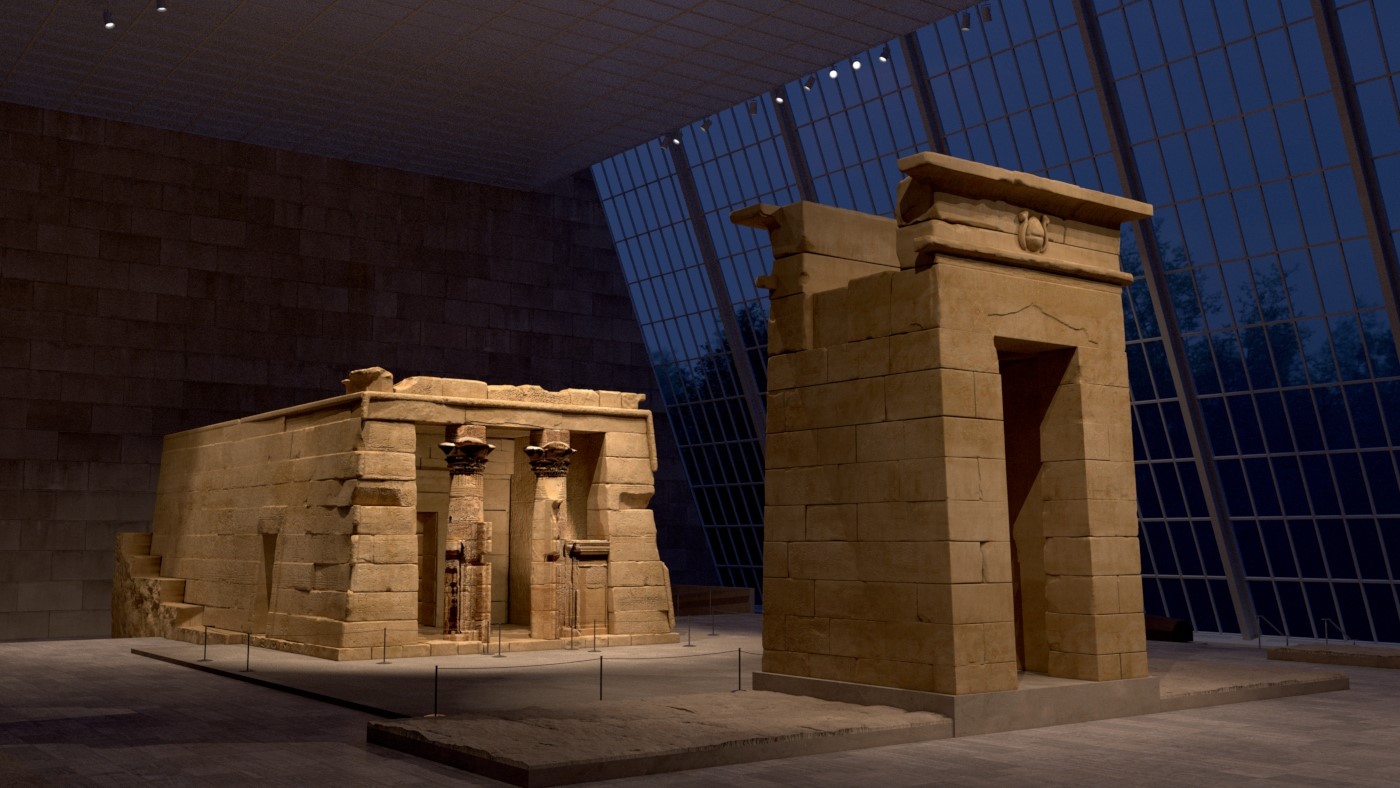 Win enough such games, and you'll get the chance to "borrow" the artwork you've clicked to display, through augmented reality, in your space of choice — for fifteen minutes, at least. At Artnet, critic Ben Davis writes of placing here and there around his apartment Frederic Edwin Church's Heart of the Andes, Jacob Lawrence's The Photographer, and a Baby Yoda-scaled version of Rembrandt's Self-Portrait. He even makes a serious if ultimately frustrated effort to win digital borrowing rights to the ancient Egyptian Temple of Dendur, one of the Met's pièces de résistance since the late 1970s.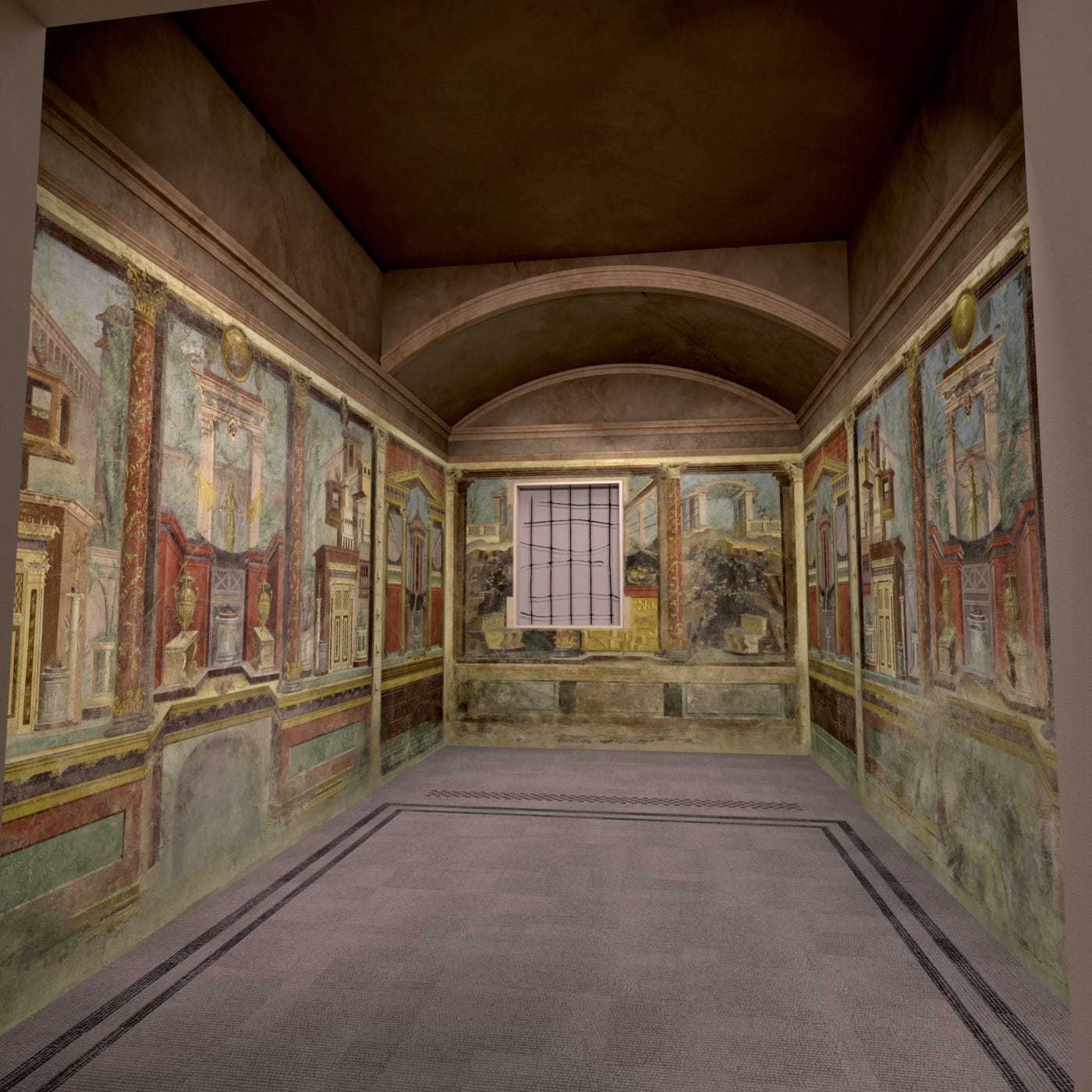 To experience The Met Unframed for yourself, just head over to its web site and use your phone to scan the QR code that comes up (if you're not browsing on your phone in the first place). You'll then be taken straight to the virtual Great Hall, which you can navigate by swiping in any direction — or physically moving your phone around, if you've enabled gyroscope mode — and tapping the icons glowing along the ground or on the walls. The combination of high technology, historical reference, depopulated but elegantly designed settings, puzzle challenges, and a score in which synthesizers meet ambient noise will remind visitors of a certain age of nothing so much as the adventure games of the early 1990s, especially Myst and its clones. But then, what does a museum do if not unite the past and the present?
Related Content:
An Unbelievably Detailed, Hand-Drawn Map Lets You Explore the Rich Collections of the Met Museum
Download 584 Free Art Books from The Metropolitan Museum of Art
The Metropolitan Museum of Art Puts 400,000 High-Res Images Online & Makes Them Free to Use
Download 50,000 Art Books & Catalogs from the Metropolitan Museum of Art's Digital Collections
Take a Virtual Tour of 30 World-Class Museums & Safely Visit 2 Million Works of Fine Art
Based in Seoul, Colin Marshall writes and broadcasts on cities, language, and culture. His projects include the Substack newsletterBooks on Cities, the book The Stateless City: a Walk through 21st-Century Los Angeles and the video series The City in Cinema. Follow him on Twitter at @colinmarshall, on Facebook, or on Instagram.