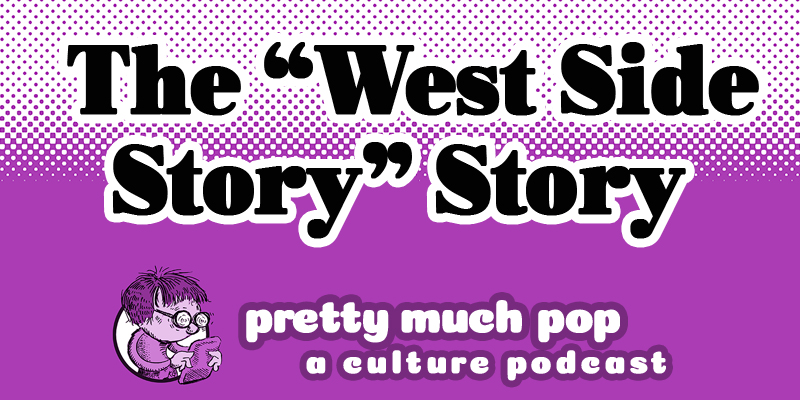 Did it make sense for Steven Spiel­berg to remake one of our nation's most beloved musi­cals (with music by Bern­stein and Sond­heim!), attempt­ing to fix the parts that did not age well polit­i­cal­ly? Is the new ver­sion a mod­ern clas­sic or a doomed Franken­stein?
Your host Mark Lin­sen­may­er is joined by Broad­way schol­ar, the­ater crit­ic, and actor Ron Fassler; Remakes, Reboots, and Revivals co-host Nicole Pomet­ti; and Broad­way actor and long-time PEL friend BIll Youmans.
Ron regales us with facts about the orig­i­nal 1957 musi­cal and the 1961 acclaimed film ver­sion. We con­sid­er the choic­es for the new film in film­ing, chore­og­ra­phy, cast­ing, and how the script was com­plete­ly rewrit­ten by play­wright Tony Kush­n­er with lots of con­sul­ta­tion with the Puer­to Rican com­mu­ni­ty to ensure that the rep­re­sen­ta­tion­al mis­takes of the old­er ver­sions were cor­rect­ed. Also, why is this not doing so well at the box office, and what does this mean?
We also touch on oth­er recent movie musi­cals includ­ing In the Heights and Cats, and think about in gen­er­al how gen­res and tropes pop­u­lar in the past are far­ing today.
Some of the arti­cles we con­sid­ered in prepar­ing for this episode includ­ed:
This episode includes bonus dis­cus­sion you can access by sup­port­ing the pod­cast at patreon.com/prettymuchpop or by choos­ing a paid sub­scrip­tion through Apple Pod­casts. This pod­cast is part of the Par­tial­ly Exam­ined Life pod­cast net­work.
Pret­ty Much Pop: A Cul­ture Pod­cast is the first pod­cast curat­ed by Open Cul­ture. Browse all Pret­ty Much Pop posts.