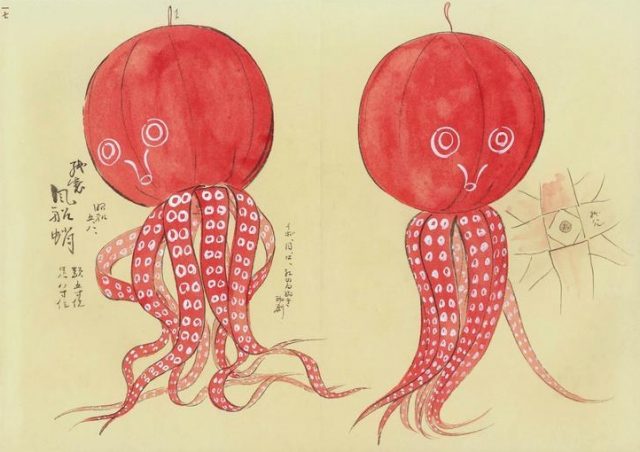 After two centuries of isolation, Japan re-opened to the world in the 1860s, at which point Westerners immediately became enamored with things Japanese. It was in that very same decade that Vincent Van Gogh began collecting ukiyo-e woodblock prints, which inspired him to create "the art of the future." But not every Westerner was drawn first to such elevated fruits of Japanese culture. When the American­ educator­ William ­Elliot­ Griffis went to Japan in 1876 he marveled at a country that seemed to be a paradise of play: "We do not know of any country in the world in which there are so many toy-shops, or so many fairs for the sale of things which delight children," he wrote.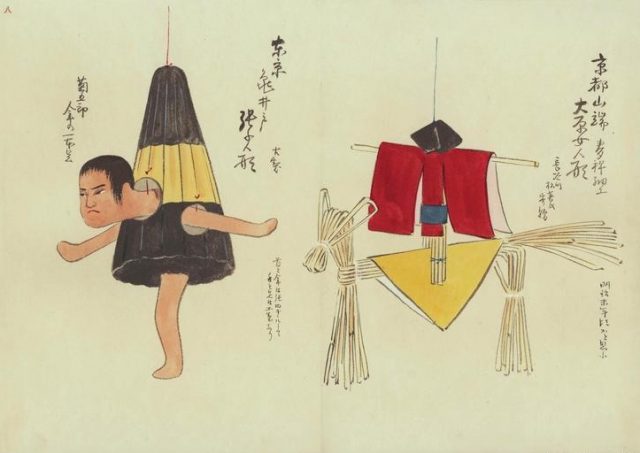 That quote comes from Matt Alt's Pure Invention: How Japan's Pop Culture Conquered the World.  "While Western tastemakers voraciously consumed prints, glassware, textiles, and other grown-up delights, it was in fact toys that formed the backbone of Japan's burgeoning export industry in the late nineteenth century," Alt writes.
You can experience some of the pleasures of that period's Japanese visual art along with some of the pleasures of that period's Japanese toy culture in the Ningyo-do Bunko database. This digital archive's more than 100 albums of watercolor toy-design renderings from the late nineteenth and early twentieth centuries are, in the words of BibliOdyssey's Paul Kerrigan, "by turns scary and intriguing."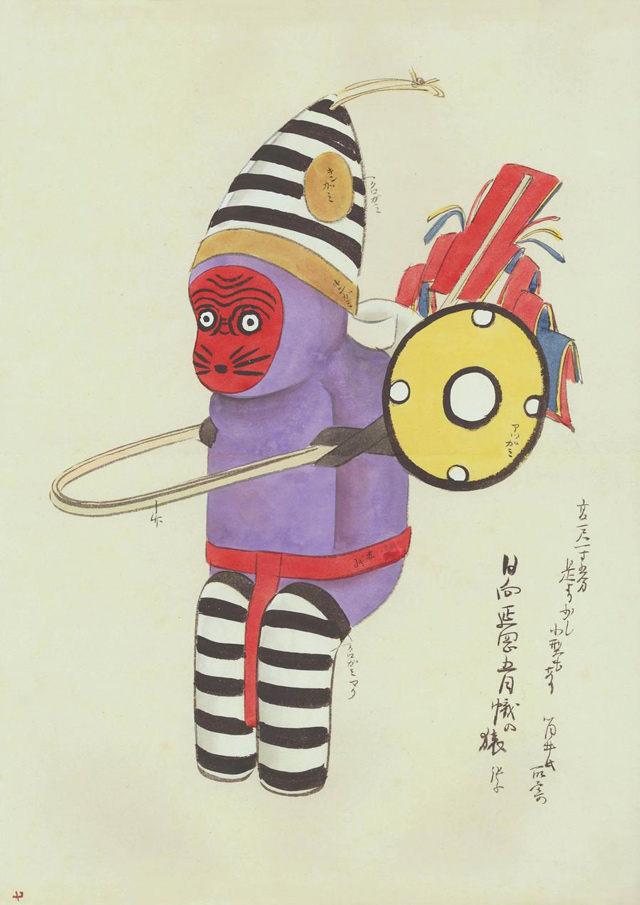 These masks, dolls, tops, and other fanciful works of the toymaker's craft may not immediately appeal to a generation raised with smartphones. But their designs, rooted in Japanese mythology and regional cultures, nevertheless exude both a still-uncommon artistry and a still-fascinating "otherness." If this seems like kid's stuff, bear in mind the causes of Japan's transformation from a post-World War II shambles to perhaps the most advanced country in the world. As Alt tells the story of this astonishing development, Japan went from making simple tin jeeps to transistor radios to karaoke machines to Walkmen to vast cultural industries of comics, film, television, and related merchandise: all toys, broadly defined, and we in the rest of the world underestimate their power at our peril. Rummage through the designs here.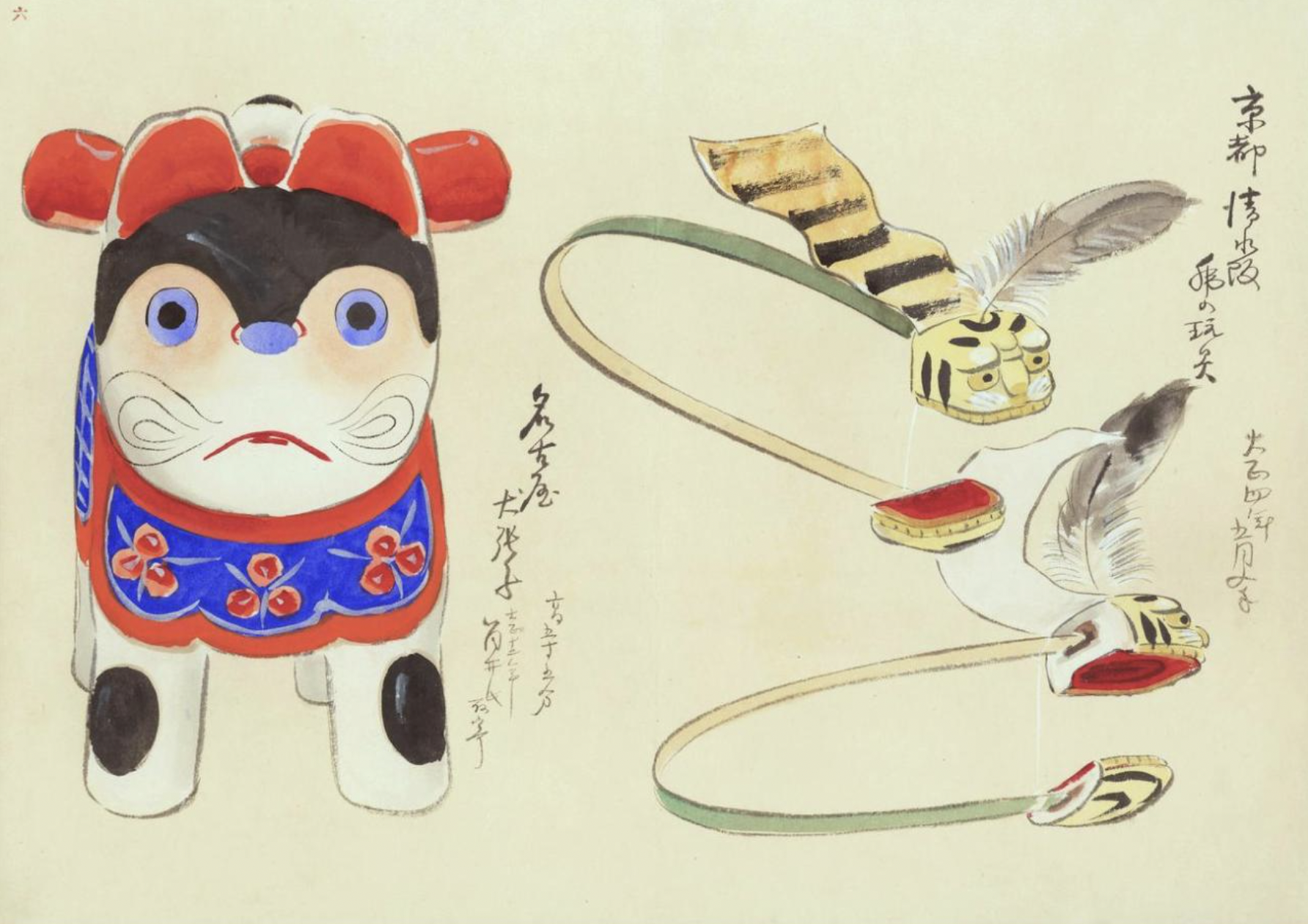 Related content:
Wagashi: Peruse a Digitized, Centuries-Old Catalogue of Traditional Japanese Candies
Hundreds of Wonderful Japanese Firework Designs from the Early-1900s: Digitized and Free to Download
Watch Teeny Tiny Japanese Meals Get Made in a Miniature Kitchen: The Joy of Cooking Mini Tempura, Sashimi, Curry, Okonomiyaki & More
How Frank Lloyd Wright's Son Invented Lincoln Logs, "America's National Toy" (1916)
Watch Battered & Bruised Vintage Toys Get Mesmerizingly Restored to Near Mint Condition
On Christmas, Browse A Historical Archive of More Than 50,000 Toys
Based in Seoul, Colin Marshall writes and broadcasts on cities, language, and culture. His projects include the Substack newsletter Books on Cities, the book The Stateless City: a Walk through 21st-Century Los Angeles and the video series The City in Cinema. Follow him on Twitter at @colinmarshall or on Facebook.