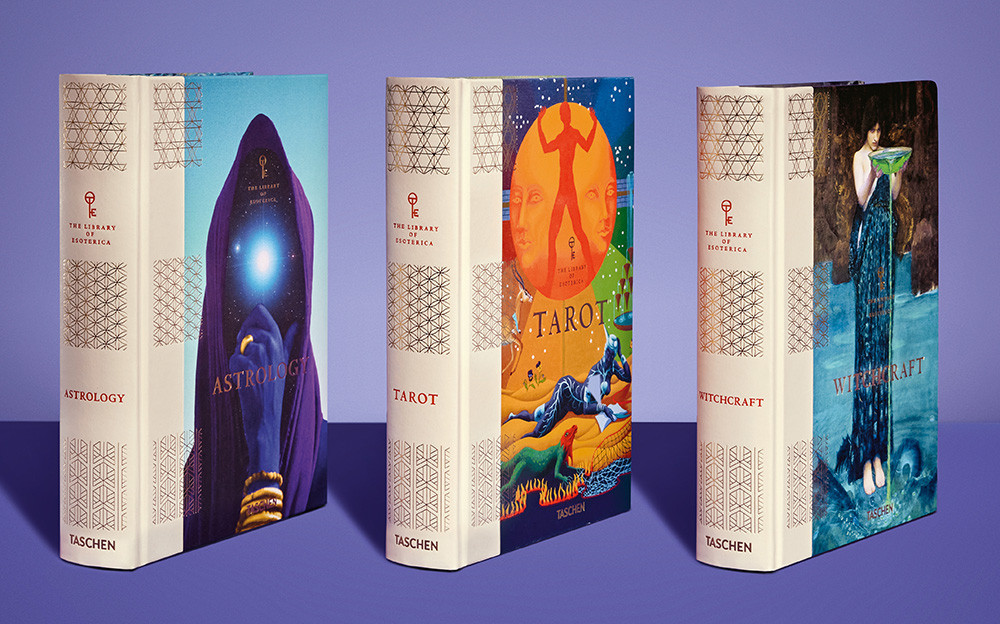 Generations and generations of Americans dissatisfied with life in their hometowns have acted on the same migratory impulse: to go west. Many have done so in order to make their fortunes, but a fair few have been seeking varieties of satisfaction altogether less tangible. In the human spirt in general and the American spirit in particular, there is a yearning for "secret knowledge" of reality's hidden workings. Those whose spirits most yearn for that knowledge tend to end up in California, the logical end of American civilization. There they've found vibrant communities of yogis, spiritualists, Aenerians, theosophists, healers, Unarians, alchemists, Rosicrucians, witches, tarot readers, astrologers… the list goes on.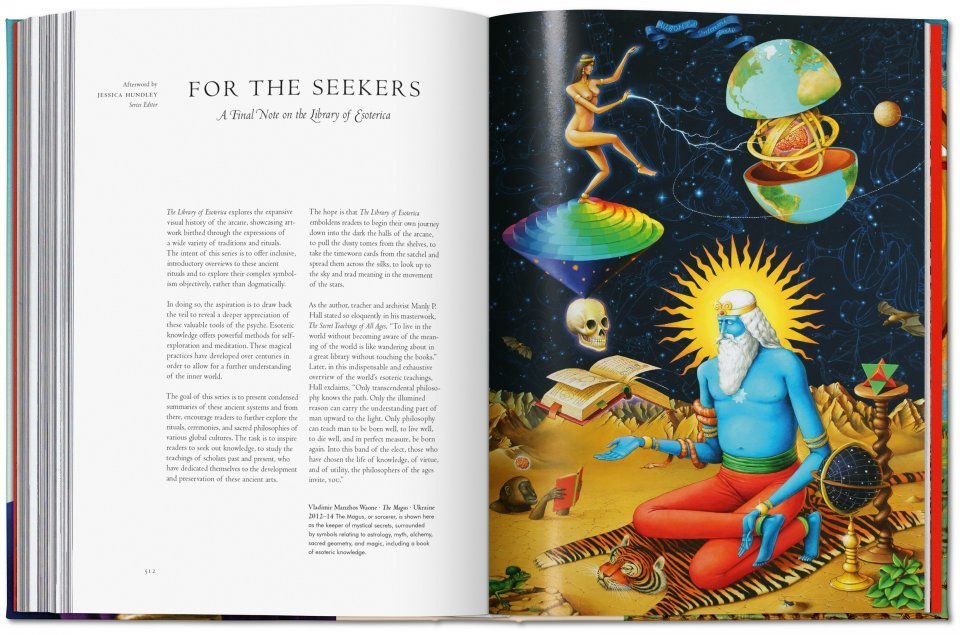 More recently, California has also been home to Taschen's American headquarters, the acclaimed publishers of lavishly produced books on art and culture with no compunction about exploring the fringes of human experience. A couple of years ago we featured their visual history of tarot Divine Decks here on Open Culture; now they've put out a three-volume coffee-table Library of Esoterica that includes books on not just tarot but astrology and witchcraft as well.
Assembled and designed to Taschen's usual aesthetically painstaking standard, the set comes edited by writer and filmmaker Jessica Hundley, who used the opportunity to open the most "inclusive and seductive way into these practices, which is through the art" they've inspired.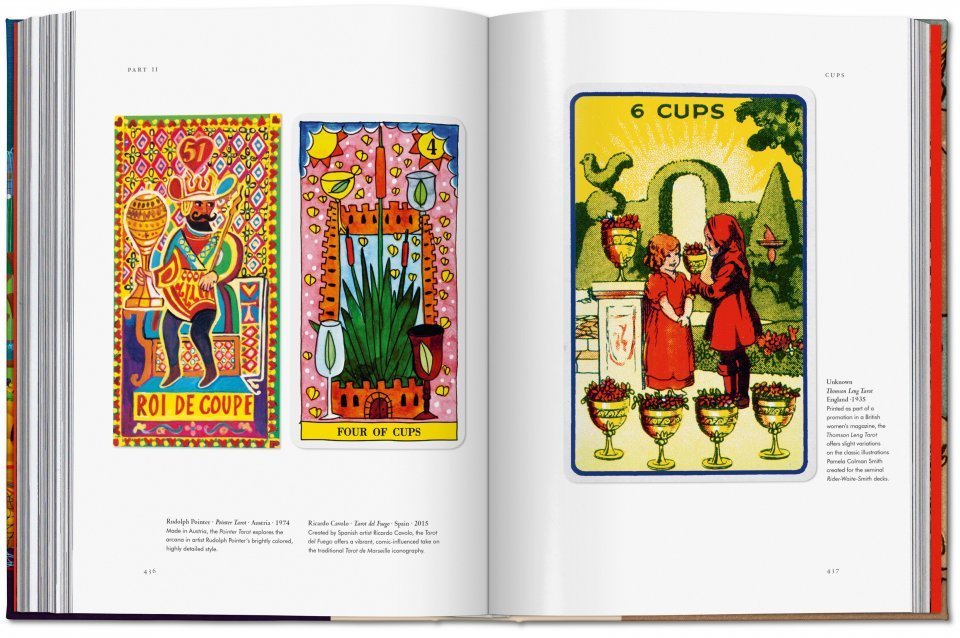 That's what she told Los Angeles Times' Steffie Nelson, who writes that "Hundley has been fascinated by alternative spiritualities and the occult since she was a goth-punk teenager on the East Coast." Later she moved to Los Angeles, "drawn to the city's legacy of esoteric exploration and its renown as a place where dreams are made manifest and identity is mutable." This  project's worldwide search for art and other materials related to these fields of esoterica began at Los Angeles' own Philosophical Research Society, founded in the nineteen-thirties by mystic Manly P. Hall. With its richly reproduced imagery and accompanying explanatory essays, the Library of Esoterica offers a reading experience liable to open anyone's doors of perception. The age of Aquarius may be over, but there's a seeker born every minute.
The Library of Esoterica can be purchased as a complete collection. Or you can purchase separate installments on Astrology, Tarot and Witchcraft.
Related content:
Divine Decks: A Visual History of Tarot: The First Comprehensive Survey of Tarot Gets Published by Taschen
The Artistic & Mystical World of Tarot: See Decks by Salvador Dalí, Aleister Crowley, H.R. Giger & More
Exquisite Watercolors of Demons, Magic & Signs: Behold the Compendium Of Demonology and Magic from 1775
Aleister Crowley: The Wickedest Man in the World Documents the Life of the Bizarre Occultist, Poet & Mountaineer
Watch Häxan, the Classic Cinematic Study of Witchcraft Narrated by William S. Burroughs (1922)
Atheists & Agnostics Also Frequently Believe in the Supernatural, a New Study Shows
Based in Seoul, Colin Marshall writes and broadcasts on cities, language, and culture. His projects include the Substack newsletter Books on Cities, the book The Stateless City: a Walk through 21st-Century Los Angeles and the video series The City in Cinema. Follow him on Twitter at @colinmarshall or on Facebook.