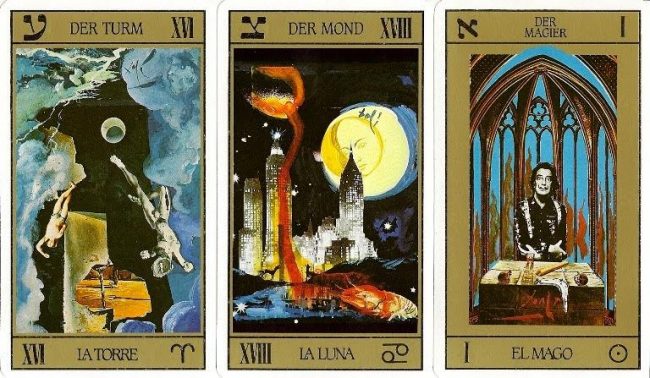 The tarot goes back to Italy of the late Mid­dle Ages. Every day here in the 21st cen­tu­ry, I see unde­ni­able signs of its cul­tur­al and tem­po­ral tran­scen­dence: specif­i­cal­ly, the tarot shops doing busi­ness here and there along the streets of Seoul, where I live. The tarot began as a deck for play, but these aren't deal­ers in card-gam­ing sup­plies; rather, their pro­pri­etors use tarot decks to pro­vide cus­tomers sug­ges­tions about their des­tiny and advice on what to do in the future. Over the past five or six cen­turies, the pur­pose of the tarot many have changed, but its orig­i­nal artis­tic sen­si­bil­i­ty — dra­mat­ic, sym­bol-laden, and high­ly sub­ject to coun­ter­in­tu­itive inter­pre­ta­tion — has remained intact.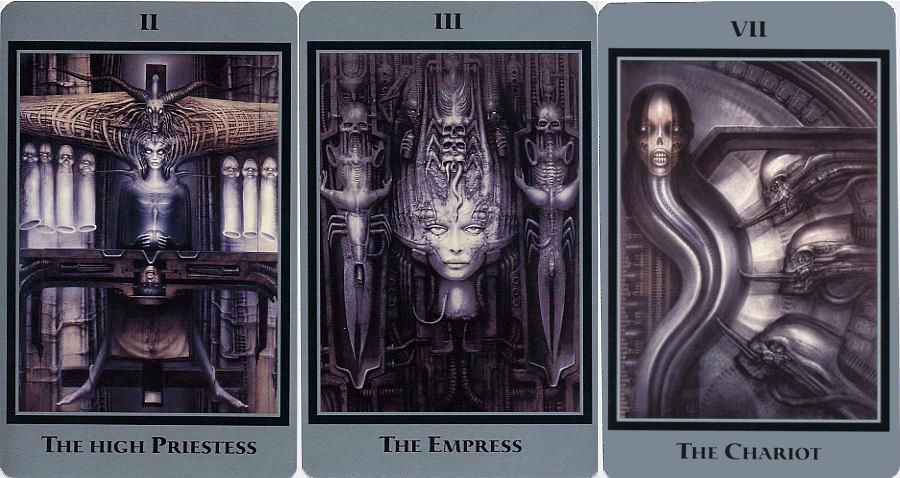 You can get an idea of that orig­i­nal artis­tic sen­si­bil­i­ty by tak­ing a look at the the Sola-Bus­ca, the old­est known com­plete deck of tarot cards. Dat­ing from the 1490s, it holds obvi­ous his­tor­i­cal inter­est, but it's hard­ly the only tarot deck we've fea­tured here on Open Cul­ture.
Artists of sub­se­quent eras, up to and includ­ing our own, have cre­at­ed spe­cial decks in accor­dance with their dis­tinc­tive visions. The unstop­pable sur­re­al­ist Sal­vador Dalí designed his own, a project embarked upon at the behest of James Bond film pro­duc­er Albert Broc­coli. Lat­er, the mas­ter of bio­mech­anism H.R. Giger received a tarot com­mis­sion as well; though his deck uses pre­vi­ous­ly unpub­lished rather than cus­tom-made art, it all looks sur­pris­ing­ly, some­times chill­ing­ly fit­ting.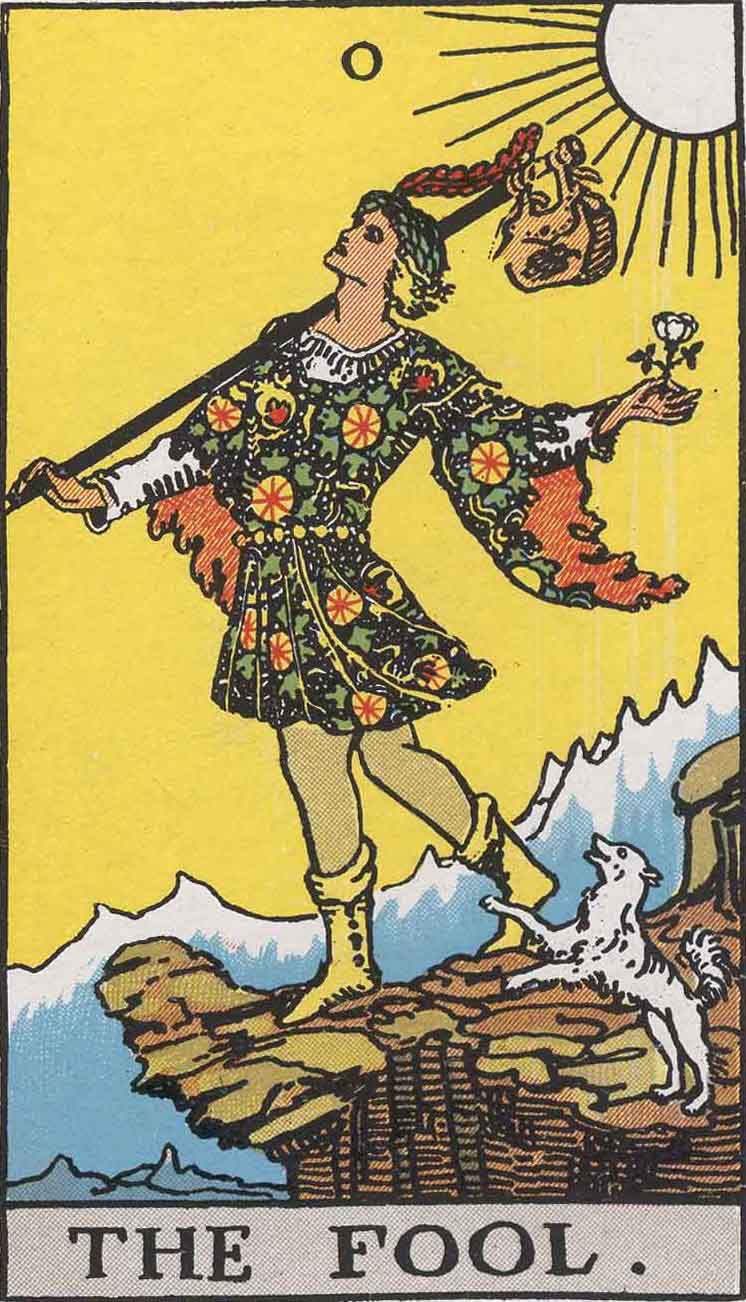 The world's most pop­u­lar tarot deck was designed not by a famous artist, but by an illus­tra­tor named Pamela Cole­man-Smith. Many more have used and appre­ci­at­ed her work than even, say, the Thoth deck, designed by no less renowned an occultist than Aleis­ter Crow­ley, "the wickedest man in the world." If you won't take his word for it, per­haps the founder of ana­lyt­i­cal psy­chol­o­gy can sell you on the mer­its of tarot: for Carl Jung, the deck held out the pos­si­bil­i­ty of the "intu­itive method" he sought for "under­stand­ing the flow of life, pos­si­bly even pre­dict­ing future events, at all events lend­ing itself to the read­ing of the con­di­tions of the present moment." (See his deck here.) Even if you're not in search of such a method, few oth­er arti­facts weave togeth­er so many threads of art, phi­los­o­phy, his­to­ry, and sym­bol­ism. Of course, no few mod­ern enthu­si­asts find in it the same appeal as did those ear­ly tarot play­ers of the 15th cen­tu­ry: it's fun.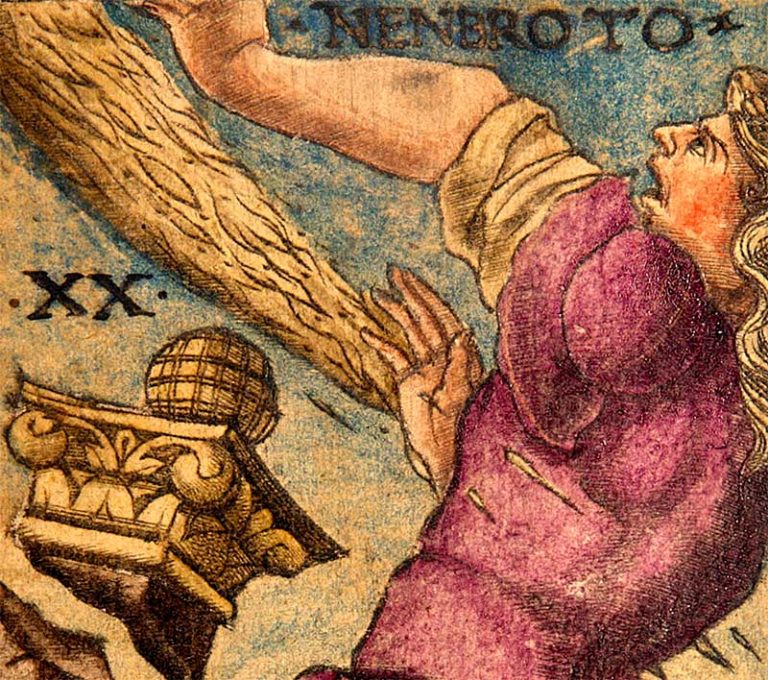 Relat­ed Con­tent:
Meet the For­got­ten Female Artist Behind the World's Most Pop­u­lar Tarot Deck (1909)
Sal­vador Dalí's Tarot Cards Get Re-Issued: The Occult Meets Sur­re­al­ism in a Clas­sic Tarot Card Deck
The Thoth Tarot Deck Designed by Famed Occultist Aleis­ter Crow­ley
H.R. Giger's Tarot Cards: The Swiss Artist, Famous for His Design Work on Alien, Takes a Jour­ney into the Occult
Behold the Sola-Bus­ca Tarot Deck, the Ear­li­est Com­plete Set of Tarot Cards (1490)
Divine Decks: A Visu­al His­to­ry of Tarot: The First Com­pre­hen­sive Sur­vey of Tarot Gets Pub­lished by Taschen
Based in Seoul, Col­in Mar­shall writes and broad­casts on cities, lan­guage, and cul­ture. His projects include the Sub­stack newslet­ter Books on Cities, the book The State­less City: a Walk through 21st-Cen­tu­ry Los Ange­les and the video series The City in Cin­e­ma. Fol­low him on Twit­ter at @colinmarshall or on Face­book.