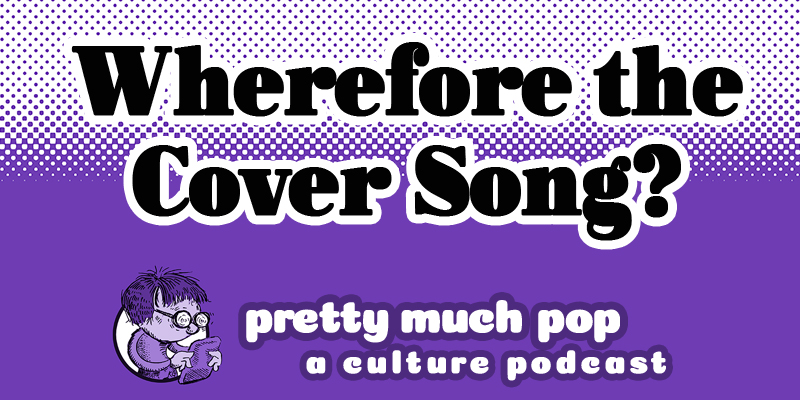 Is re-play­ing or re-record­ing a song writ­ten and per­formed by some­one else an act of love or pre­da­tion? Your host Mark Lin­sen­may­er is joined by Too Much Joy's Tim Quirk, the Gig Gab Podcast's Dave Hamil­ton, and the author of A Phi­los­o­phy of Cov­er Songs Prof. P.D. Mag­nus to talk about dif­fer­ent types of and pur­pos­es for cov­ers, look a lit­tle at the his­to­ry, share favorites, and more.
A few of the many cov­er songs we men­tion include:
This playlist includes most of the songs men­tioned in P.D.'s book.
To prep for this, in addi­tion to read­ing P.D.'s book (which is free), we looked at var­i­ous lists of best and worst cov­er songs of all time: from timeout.com, bestlifeonline.com, Rolling Stone, Radio X. Also check out this episode of the Ghost Notes Pod­cast.
Fol­low us @news4wombats (for P.D.), @tbquirk, @DaveHamilton, and @MarkLinsenmayer.
Hear more Pret­ty Much Pop. Sup­port the show at patreon.com/prettymuchpop or by choos­ing a paid sub­scrip­tion through Apple Pod­casts. This pod­cast is part of the Par­tial­ly Exam­ined Life pod­cast net­work.
Pret­ty Much Pop: A Cul­ture Pod­cast is the first pod­cast curat­ed by Open Cul­ture. Browse all Pret­ty Much Pop posts.