The Brooklyn Bridge ignites the passions of tourists and locals alike.
For every 10,000 visitors who pause in its bike lanes to snap selfies, there's an alum of nearby PS 261 who celebrated its birthday with a song that mentions the fates of its engineers John and Washington Roebling to the tune of I've Been Working on the Railroad.
(A sample chorus: Caisson's disease! Caissons disease! Caisson's disease is really bad!)
Native son Adam Suerte of Brooklyn Tattoo estimates that he inks its likeness on a half dozen customers per month. (A temporary option is available for those with commitment issues…)
In 1886, a hustler named Steve Brodie claimed to have survived a jump off of it, a tale propagated by Bugs Bunny.
We watch movies at its feet and draw attention to causes by marching across it.
It continues to mesmerize artists, poets, filmmakers and photographers.
But, as architect Michael Wyetzner makes clear in his most recent video for Architectural Digest, it's not the only bridge in New York City.
Also, despite what you may have heard, it's not for sale.
Understandably, the hybrid cable-stayed/suspension superstar connecting Brooklyn to lower Manhattan takes the lead in Wyetzner's coverage of five bridges that have had an enormous impact on the development of a city whose five boroughs were once traversable solely by ferry.
The other notable players: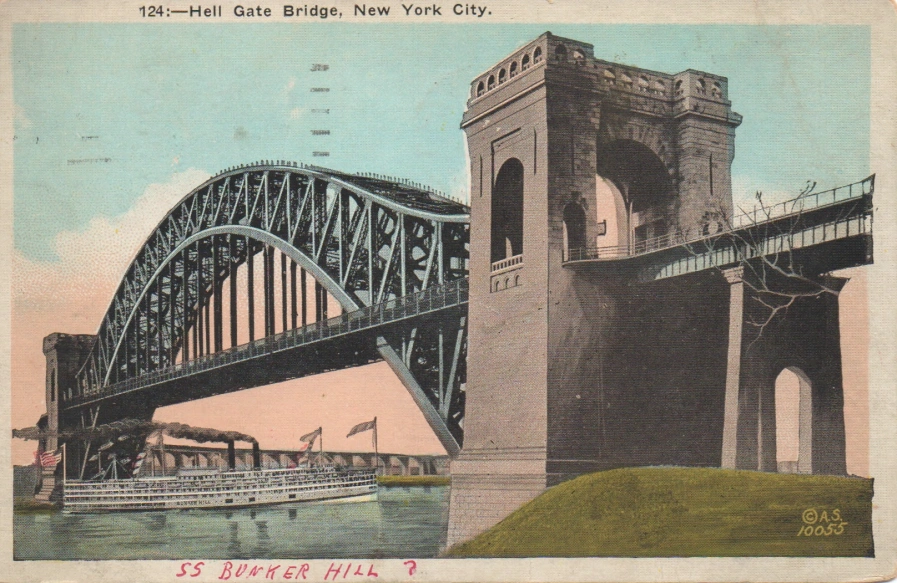 The Hell Gate Bridge – a feat of WWI-era railroad engineering connecting Queens to Randall's and Wards Island over a particularly perilous stretch of waterway, it was once the longest steel arch bridge in the world.
In his 1921 book New York: The Great Metropolis, painter Peter Marcus noted that "if laid over Manhattan it would reach from Wanamaker's store at Eighth Street, to One Hundred and Twenty-fifth Street."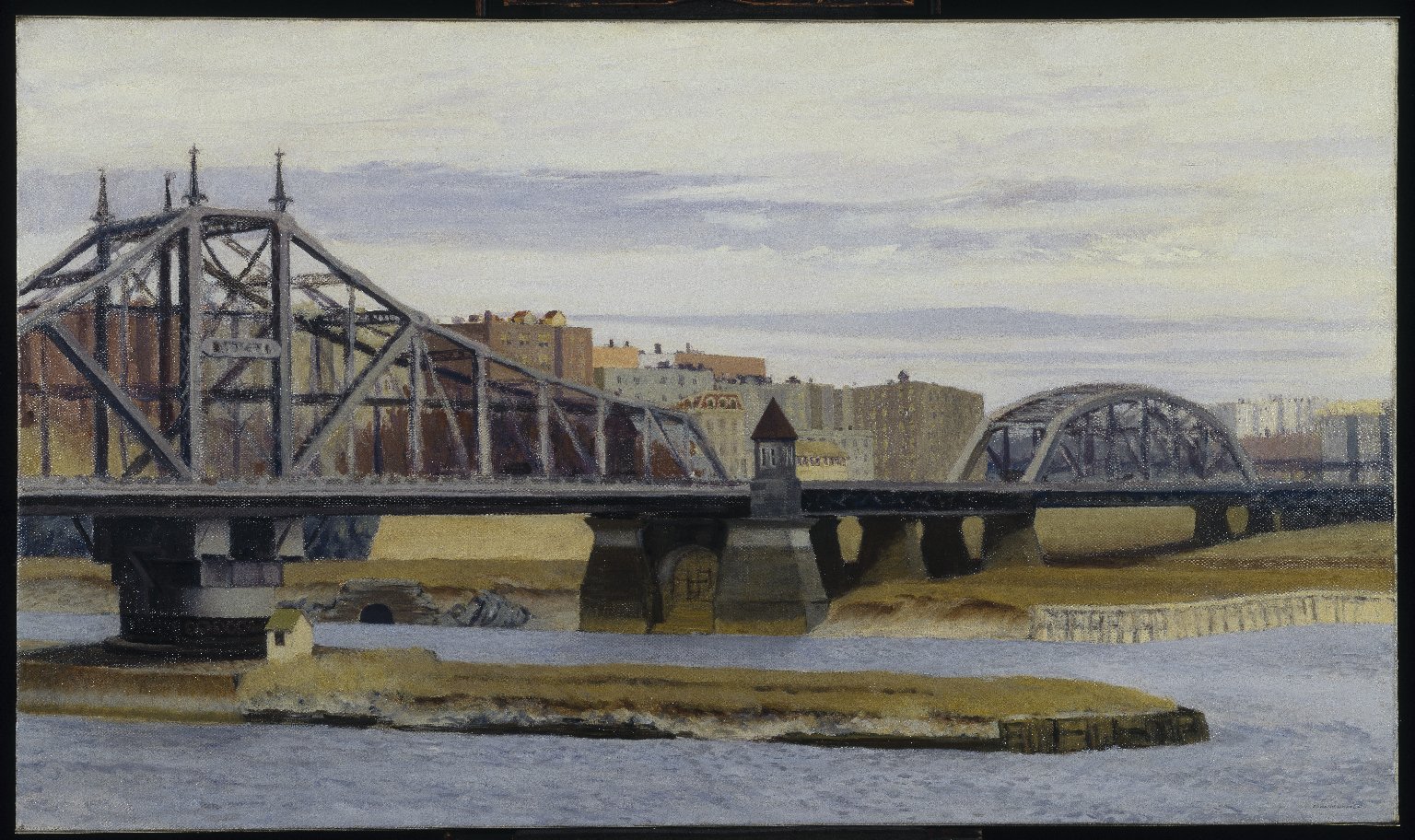 Macomb's Dam Bridge, a low lying swing bridge whose center portion pivots to accommodate boat traffic on the Harlem River. When construction began in late 1890, the New York Times gushed that it would be a "street built in mid-air" between the Bronx and Washington Heights in upper Manhattan:
It is hardly enough to say of it that it will be the greatest piece of engineering of the kind in the world. Nothing like it has ever been attempted.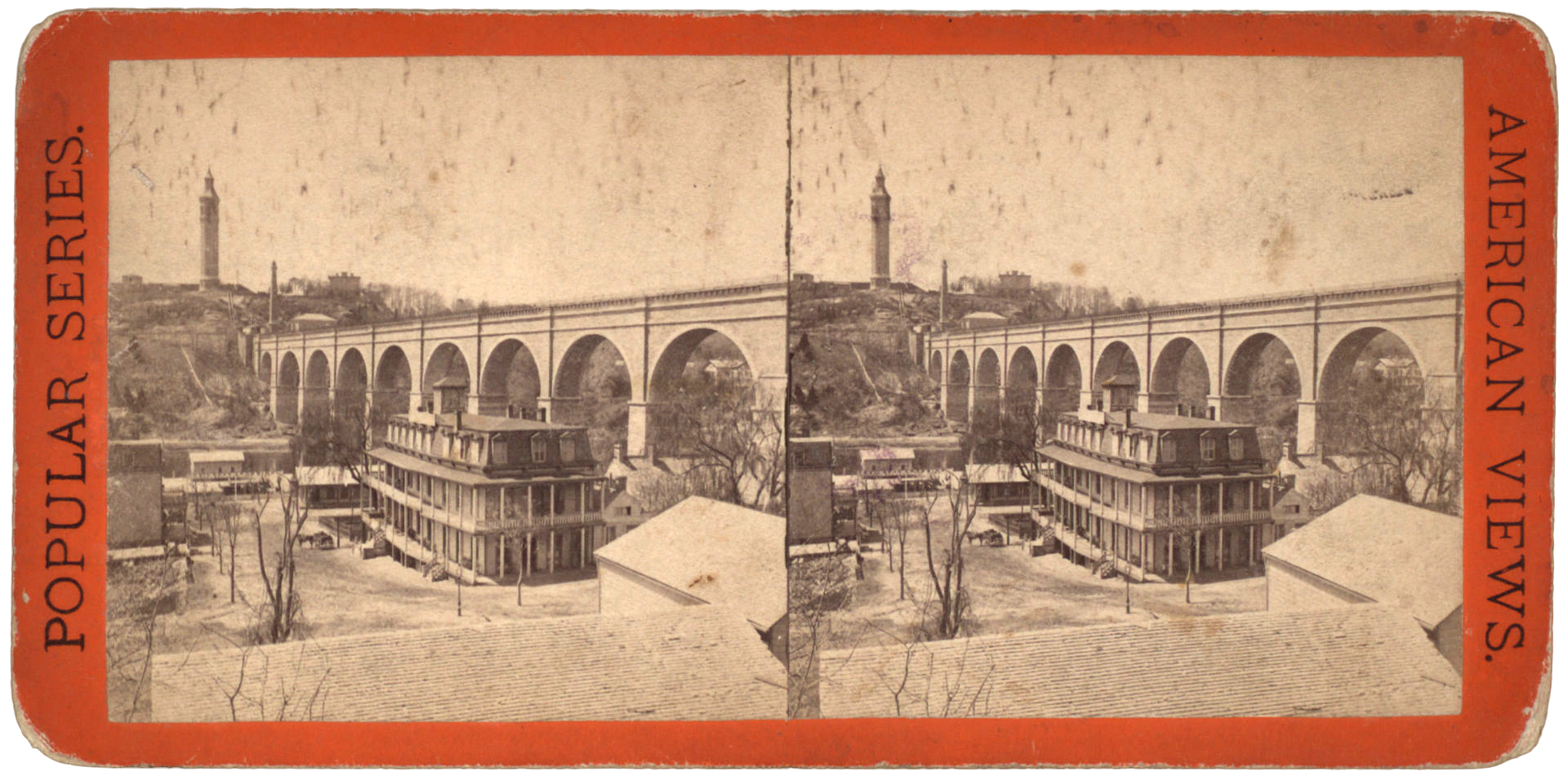 The High Bridge – Originally part of the Croton Aqueduct, it is technically the oldest surviving bridge in the city, as well as a community-led preservation campaign success story. Having languished in the latter part of the 20th century, it is now a beautiful pedestrian bridge whose killer views can be enjoyed without the hassle of Brooklyn Bridge-sized crowds.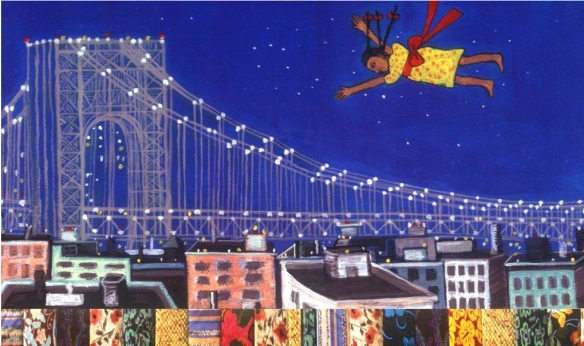 The George Washington Bridge – a major money maker for the Port Authority, it's not only the world's busiest bridge, it puts a lot of the bridge in "bridge and tunnel crowd" by connecting Manhattan to New Jersey.
Architecture buffs can geek out on the Concrete Industry Board Award-winning bus station and storied Little Red Lighthouse in its shadow.
The GWB's most ardent fan has got to be artist Faith Ringgold, who immortalized it in her Tar Beach story quilt and related children's book:
 I never want to be more than three minutes from the George. I could always see it as I grew up.  That bridge has been in my life for as long as I can remember.  As a kid, I could walk across it anytime I wanted.  I love to see it sparkling at night.  I moved to New Jersey, and I'm still next to it.
Wyetzner, whose architectural round up shoehorns in a lot of interesting information about public health, economics, transportation, labor practice and New York City history, is actively courting viewers to suggest bridges for a sequel.
We'll throw our weight behind the Manhattan, the Williamsburg, the Queensboro, the Verrazzano, and the admittedly dark horse 103rd Street Footbridge.
You?
Related Content 
How the Brooklyn Bridge Was Built: The Story of One of the Greatest Engineering Feats in History
A Mesmerizing Trip Across the Brooklyn Bridge: Watch Footage from 1899
See New York City in the 1930s and Now: A Side-by-Side Comparison of the Same Streets & Landmarks
An Online Gallery of Over 900,000 Wonderful Photos of Historic New York City
– Ayun Halliday is the Chief Primatologist of the East Village Inky zine and author, most recently, of Creative, Not Famous: The Small Potato Manifesto and Creative, Not Famous Activity Book. Follow her @AyunHalliday.