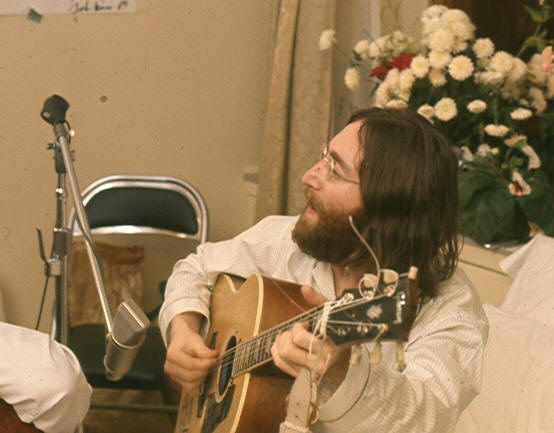 Image by Roy Kerwood, via Wikimedia Commons
The anniversary of John Lennon's death jogged my memory, reminding me of this lengthy 1970 interview. Conducted by Jann Wenner, the founder of Rolling Stone Magazine, this important conversation (listen via iTunes - Feed) was recorded shortly after The Beatles' bitter breakup.
Running over 3 hours, it is one of Lennon's most extensive interviews, touching not just on the breakup, but also on art and politics, drugs, Yoko, primal therapy and more. It's not always flattering, but it gives you a good feel for the man and the great artist. On a related note, you can also listen to another Wenner interview with Bono of U2: iTunes - Feed - Web Site
Follow Open Culture on Facebook and Twitter and share intelligent media with your friends. Or better yet, sign up for our daily email and get a daily dose of Open Culture in your inbox. And if you want to make sure that our posts definitely appear in your Facebook newsfeed, just follow these simple steps.