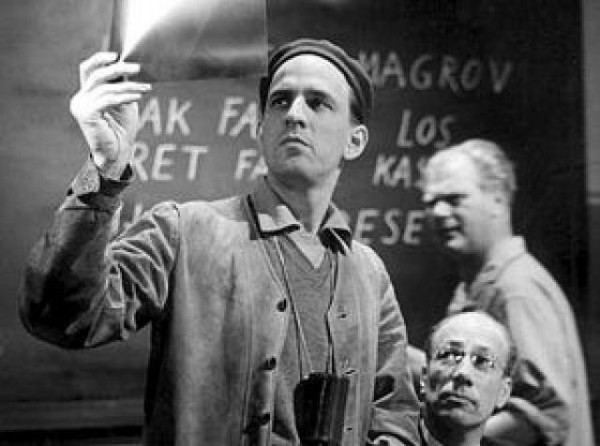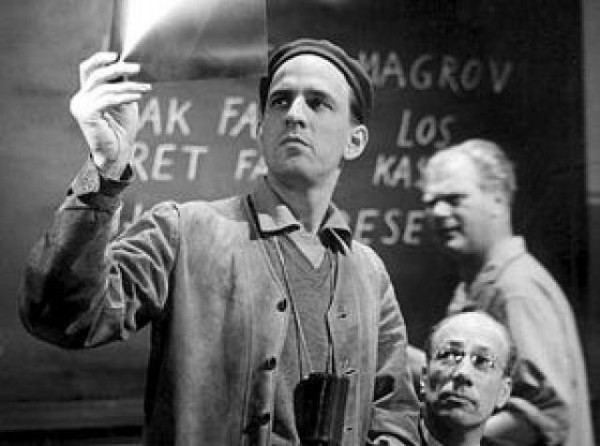 Image via Wikimedia Commons
You may remember our October post on Ingmar Bergman's evaluation of his equally titanic colleagues in cinema, from Jean-Luc Godard ("affected") to Alfred Hitckcock ("infantile"). Though the Bergman faithful and fans Andrei Tarkovsky often find much to disagree about, the Swedish director of pictures like Wild Strawberries and Persona had the absolute highest praise for the Russian director of pictures like Andrei Rublev and Solaris. (Watch Tarkovsky's major films free online here.) "When film is not a document, it is dream," said Bergman. "That is why Tarkovsky is the greatest of them all. He moves with such naturalness in the room of dreams. He doesn't explain. He is a spectator, capable of staging his visions in the most unwieldy but, in a way, the most willing of media. All my life I have hammered on the doors of the rooms in which he moves so naturally."
And now we have a few more words the older master spoke about the younger, whom he physically outlived — but, by his own admission, couldn't artistically outdo — thanks to a certain Tyler Harris, who posted them to My Criterion. In his remarks there, Bergman continues with the metaphor of Tarkovsky an an inhabitant of a realm of dreams: "Suddenly, I found myself standing at the door of a room the keys of which had, until then, never been given to me," Bergman said of first watching Andrei Rublev, which he named at the Göteborg Film Festival 1994 as a favorite. "I felt encouraged and stimulated: someone was expressing what I had always wanted to say without knowing how." He also selected Federico Fellini's La Strada, which prompted a background story about his ill-fated collaboration with Fellini and Akira Kurosawa under legendary producer Dino de Laurentiis. Kurosawa's own Rashomon, which you can watch free online, also appears on this favorites list of Bergman's, which runs, alphabetically, as follows:
Related Content:
Ingmar Bergman Evaluates His Fellow Filmmakers — The "Affected" Godard, "Infantile" Hitchcock & Sublime Tarkovsky
Martin Scorsese Reveals His 12 Favorite Movies (and Writes a New Essay on Film Preservation)
Ingmar Bergman's Soap Commercials Wash Away the Existential Despair
Stanley Kubrick's List of Top 10 Films (The First and Only List He Ever Created)
Colin Marshall hosts and produces Notebook on Cities and Culture and writes essays on cities, Asia, film, literature, and aesthetics. He's at work on a book about Los Angeles, A Los Angeles Primer. Follow him on Twitter at @colinmarshall or on his brand new Facebook page.