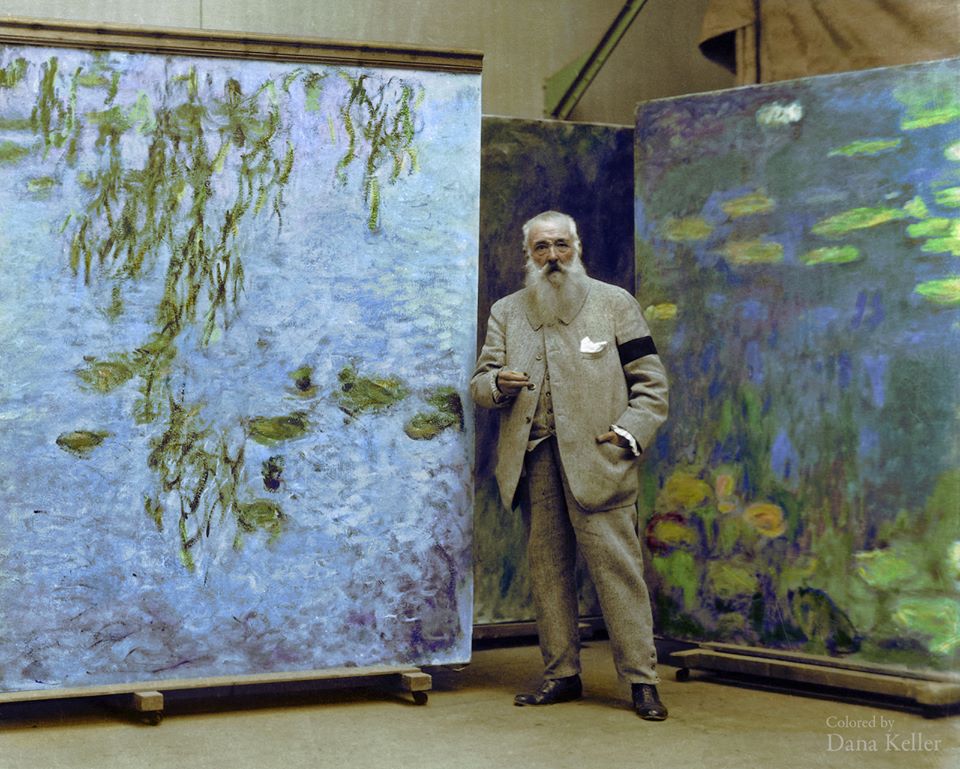 On the History in Color Facebook page, artist Dana Keller presents a series of colorized historical photographs, helping to "remove that barrier between the past and our modern eyes, drawing us a little bit closer to the reality in which the photo was taken." In the example above, we see impressionist painter Claude Monet standing next to paintings from his famous Water Lilies series. Given what he did with color in his paintings, it seems only fitting that we should see the man himself in color.
If you care to see Monet painting in his garden in Giverny (circa 1915) in some impressive grainy black and white video, click this link and take a little historical journey with us. More colorized historical photos can be viewed here: Colorized Photos Bring Walt Whitman, Charlie Chaplin, Helen Keller & Mark Twain Back to Life.
Follow Open Culture on Facebook and Twitter and share intelligent media with your friends. Or better yet, sign up for our daily email and get a daily dose of Open Culture in your inbox. 
If you'd like to support Open Culture and our mission, please consider making a donation to our site. It's hard to rely 100% on ads, and your contributions will help us provide the best free cultural and educational materials.