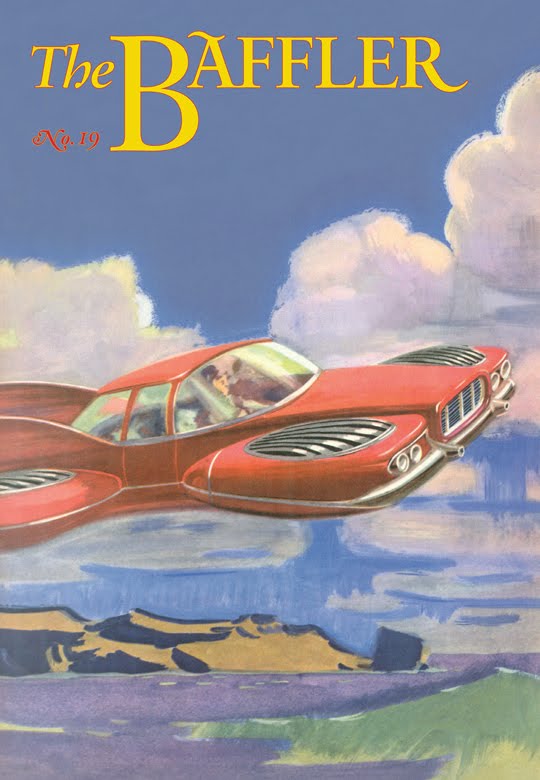 The New Yorker wasn't the only magazine that relaunched its web site this week. The Baffler did the same. They got a new look and feel. And they made plenty of loyal readers happy by making 25 years of back issues freely available online. The editors of the magazine -- that "loose collective of disaffiliated culture critics, knowledge workers, poets, illustrators, and closet utopians" -- write:
Well, when The Baffler was born in 1988, we never could have foreseen this #innovation, but here we are. Please enjoy this new and uncharacteristically shiny iteration of The Baffler online—featuring not only our new issue (no. 25, "The None and the Many"), but also, for the first time ever, all of our digitized archives in one place.

That's 25 issues, 432 contributors, 277 salvos, 450 graphics, 172 poems, 73 stories, 3,396 pages made of 1,342,785 words. You can click on individual pieces or flip through entire issues page by page, if you so desire.
You can flip through the sporadically-published back issues and revel in the iconoclastic magazine that "ridicules respectable business leaders, laughs at popular consumer brands as souvenirs of the cultural industry, and debunks the ideology of free-market nincompoops in the media and on the campuses." Or, if you're looking for some more direction, you can head to the The Paris Review, where Dan Piepenbring makes some recommendations, starting with his "personal favorite, Steve Albini's "The Problem with Music," a terse, caustic critique of the record industry at the height of yuppie-ism and major-label excess."
Related Content:
The New Yorker Web Site is Entirely Free This Summer (Until It Goes Behind a Paywall This Fall)
The Popular Science Digital Archive Lets You Explore Every Science and Technology-Filled Edition Since 1872
Spy Magazine (1986-1998) Now Online
Unz.org: A New, Vast and Slightly Right-Wing Archive of Magazines, Books and TV Shows