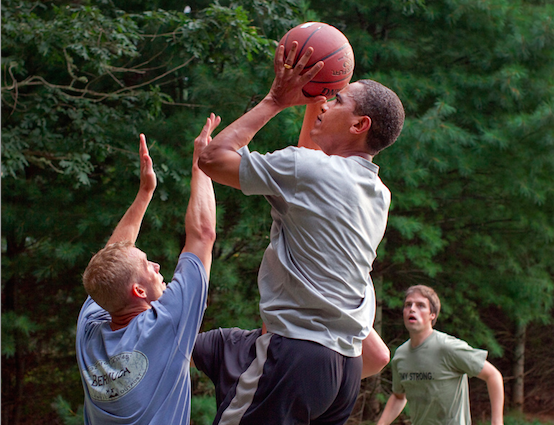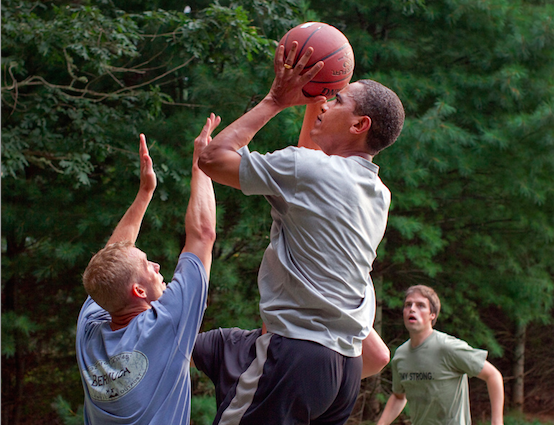 Like much of the rest of the country, President Obama is getting some downtime in August -- in his case spending 16 days in Martha's Vineyard. From that nice getaway spot, POTUS has launched on Spotify (download the free software here) two playlists of music -- 20 songs for a hot summer day, and another 20 for a nice summer evening. You can play the songs below, and further down the page, find six books on his summer vacation reading list.
Daytime listening features songs from Bob Dylan, Bob Marley, Coldplay, Howlin' Wolf, Aretha Franklin, Florence and the Machine, and The Rolling Stones. For nighttime, he's serving up John Coltrane, Van Morrison, Joni Mitchell, Nina Simone and more. The man has taste. And for summer reading you can do worse than offer Jhumpa Lahiri, James Salter and Elizabeth Kolbert.
"The President's Summer Playlist: Day"
"The President's Summer Playlist: Night"
Obama's Summer Reading List:
All That Is, by James Salter
All The Light We Cannot See, by Anthony Doerr
The Sixth Extinction, by Elizabeth Kolbert
The Lowland, by Jhumpa Lahiri
Between The World and Me, by Ta-Nehisi Coates
Washington: A Life, by Ron Chernow
Dan Colman is the founder/editor of Open Culture. Follow us on Facebook, Twitter, Google Plus and LinkedIn and  share intelligent media with your friends. Or better yet, sign up for our daily email and get a daily dose of Open Culture in your inbox.