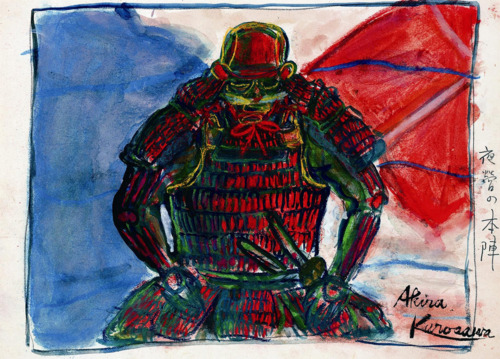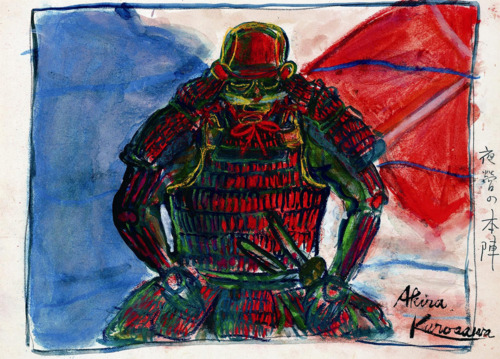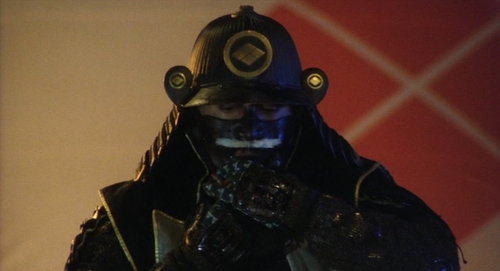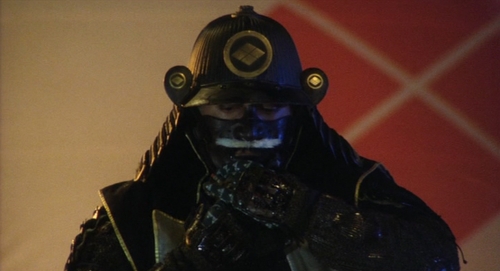 Appreciators of the finest works in cinema history often liken their images to paintings. In the case of Akira Kurosawa, maker of quite a few entries on that grand list of the finest works in cinema history, that makes professional sense: he began as a painter, only later turning filmmaker. "When I changed careers," he writes, "I burnt all the pictures that I had painted up until then. I intended to forget painting once and for all. As a well-known Japanese proverb says, 'If you chase two rabbits, you may not catch even one.' I did no art work at all once I began to work in cinema. But since becoming a film director, I have found that drawing rough sketches was often a useful means of explaining ideas to my staff."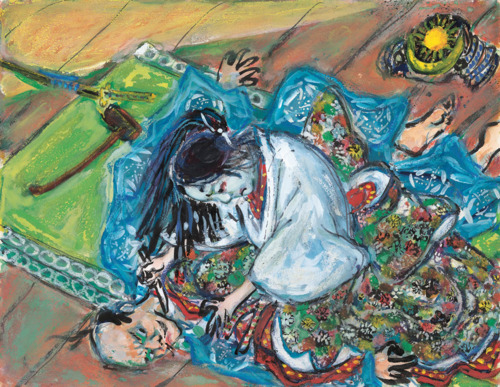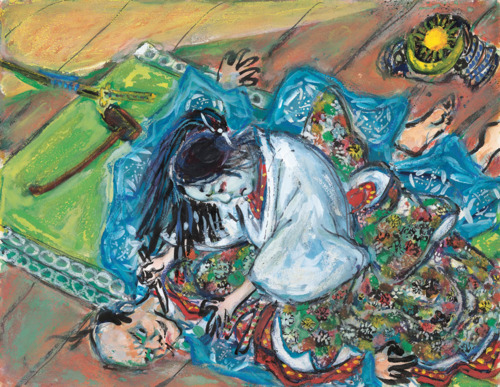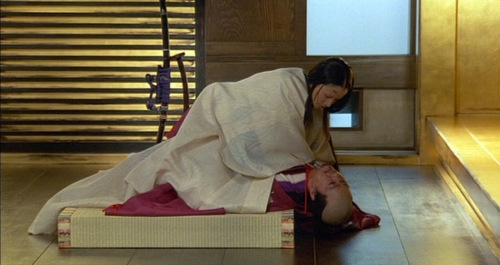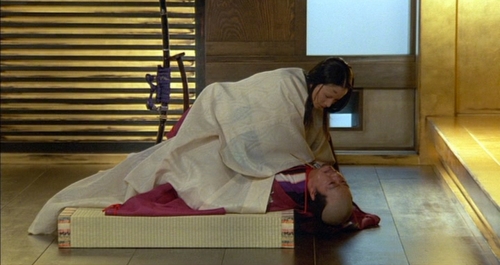 That comes quoted on "Akira Kurosawa: From Art to Film," a roundup of such paintings by the Emperor (a nickname Kurosawa earned through his on-set manner), set beside the resulting frames from his movies. "As a painter and filmmaker, Kurosawa stuck to his own style," writes Popmatters' Ian Chant in an examination of this facet of his career, "informed heavily by traditional Japanese painting as well as European impressionists and expressionists, another arena of art where he answered to both eastern and western influences. These painstakingly crafted paintings formed the visual backbone of some of Kurosawa's most lasting achievements."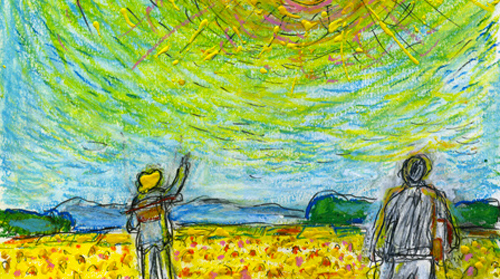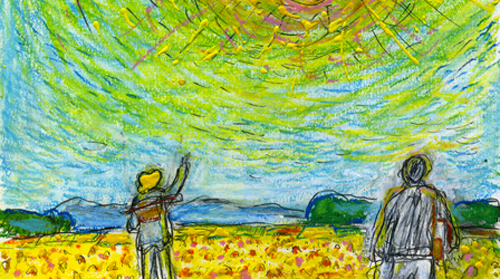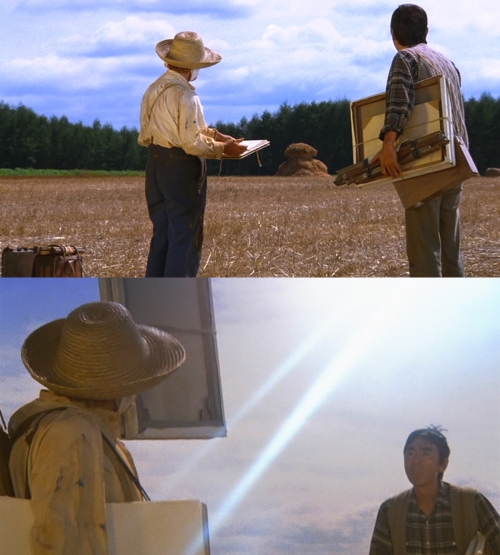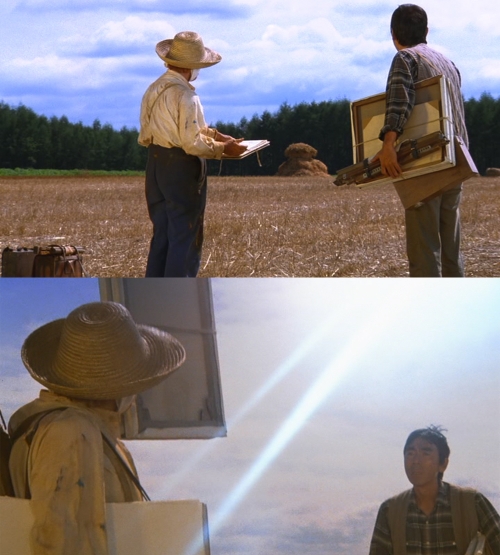 The most vivid examples of canvas-turned-celluloid come from Kurosawa's later works, such as 1980's Kagemusha, 1985's Ran, 1990's Dreams, and 1993's Madadayo, selections from each of which you see in this post. "I cannot help but be fascinated by the fact that when I tried to paint well, I could only produce mediocre pictures," continues the Emperor himself. "But when I concentrated on delineating the ideas for my films, I unconsciously produced works that people find interesting." Holding the painted work up against his film work, only the strictest cinema purist could deny that, ultimately, Kurosawa caught both rabbits.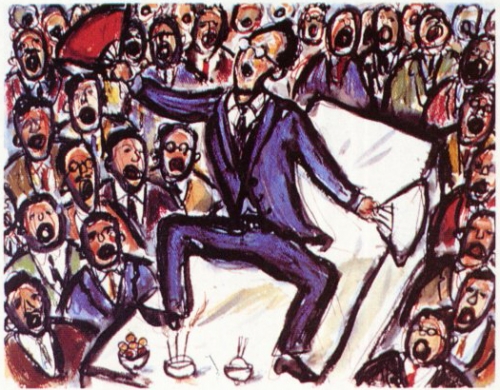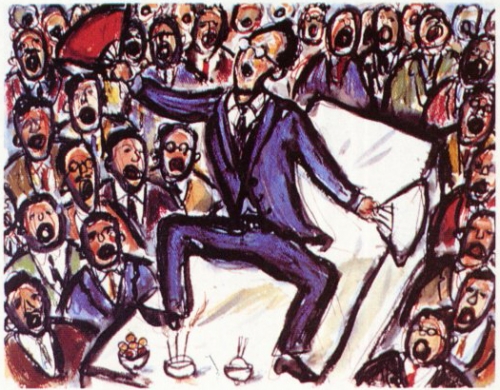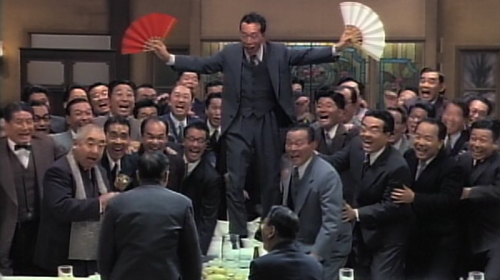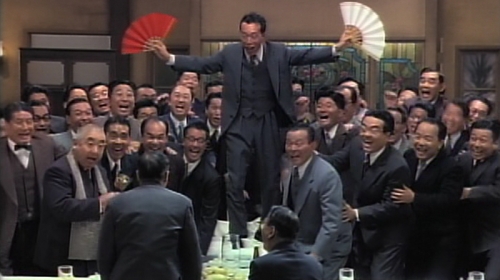 Juxtapose more painted storyboards and frames from films here.
Related Content:
The Paintings of Akira Kurosawa
Akira Kurosawa's 80-Minute Master Class on Making "Beautiful Movies" (2000)
Akira Kurosawa's List of His 100 Favorite Movies
Akira Kurosawa & Gabriel García Márquez Talk About Filmmaking (and Nuclear Bombs) in Six Hour Interview
Colin Marshall writes elsewhere on cities, language, Asia, and men's style. He's at work on a book about Los Angeles, A Los Angeles Primer, the video series The City in Cinema, and the crowdfunded journalism project Where Is the City of the Future? Follow him on Twitter at @colinmarshall or on Facebook.