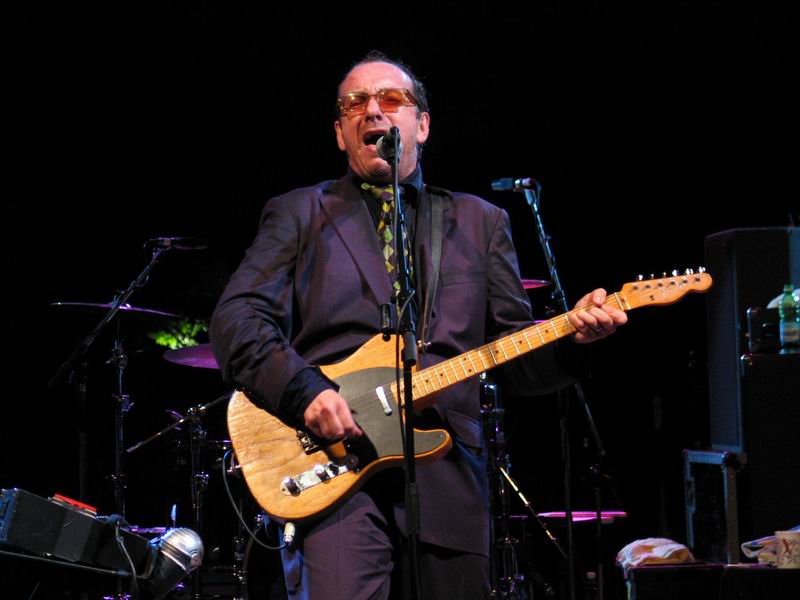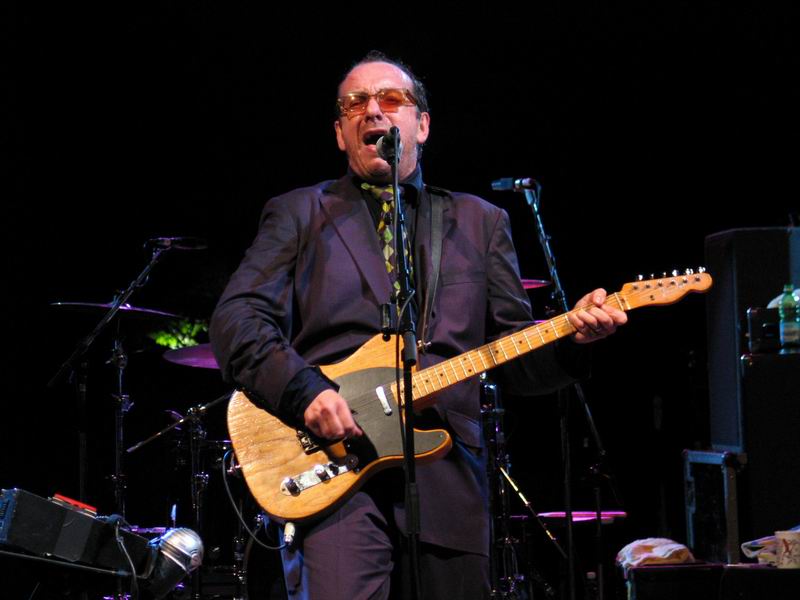 Image via Wikimedia Commons
Everyone in the spotlight has at least one damning incident to live down, and sometimes a whole damning period. There's David Bowie's brief fascism controversy, for example, or Eric Clapton's more substantive, and much more disturbing, far-right political views, which he broadcast from the stage in 1976, then repeated to the magazines shortly after. Clapton's racist invective and support for Enoch Powell and the National Front was particularly appalling given that he rode in on the shoulders of blues artists and scored a huge hit just two years earlier with his version of Bob Marley's "I Shot the Sheriff." As photographer Red Saunders would write in a published letter to Clapton after the guitar god's bizarre onstage rant: "Half your music is black. You're rock music's biggest colonist." At least for a time, Clapton fell decidedly on the wrong side of a dichotomy Eric Lott called "Love and Theft." 
One might make similar accusations against punk troubadour Elvis Costello, who took his look from Buddy Holly, his name from The King, and has also drawn heavily from black music for the better part of thirty years. And Costello once had his own brief racist outburst in 1979 during a tour stop in Columbus, Ohio, dropping a couple n-bombs in reference to James Brown and Ray Charles, and getting a beating from one of Stephen Stills' backing singers. Costello maintained the outrage was a deliberately nasty way to troll the hated old guard Stills represented, but he thereafter received death threats and continued his tour under armed guard. Ironically, the previous year he had appeared with The Clash and reggae bands Misty in Roots and Aswad at a festival concert in London sponsored by Rock Against Racism, who formed in response to Enoch Powell, the National Front, and Clapton---and whose American chapter picketed Costello after the Ohio brawl.
Costello addresses the incident in his new memoir Unfaithful Music & Disappearing Ink, writing "whatever I did, I did it to provoke a bar fight. Surely this was all understood. Didn't they know the love I had for James Brown and Ray Charles, whose record of 'The Danger Zone' I preferred to watching men walk on the moon?" (He's made several other comments over the years, and even Ray Charles weighed in afterwards with something of a forgiving statement.) Stephen Deusner at Vulture writes, "you somehow never doubt the sincerity of that love, just as you don't doubt that Costello could be a raving bastard when he's drunk." Unlike so many other examples of the genre, Unfaithful Music doesn't peddle contrition or controversy for their own sake. On the contrary, The Quietus calls the book "without doubt, one of the greatest self-penned appraisals of a popular entertainer's life and work."
That greatness, Deusner argues, comes in large part from Costello's "nerdishly prodigious" knowledge of, and love for---mostly American---music: "There are nearly 400 songs Costello name-checks as influences within the pages of Unfaithful Music, and hundreds more he refers to in passing." These include songs from James Brown and Ray Charles, and also Billie Holiday, Aretha Franklin, David Bowie, Doc Watson, The Drifters, his namesake Elvis Presley, Fleetwood Mac, huge helpings of The Beatles, Burt Bacharach… even CSNY's "Ohio." Based on Costello's encyclopedic devotion to country, pop, R&B, punk, reggae, and nearly every other genre under the sun, Vulture compiled the 300-song Spotify playlist above, "by no means complete," writes Deusner, "due in large part to Spotify's scarcity of Beatles, Bacharach, and Neil Young albums." (If you need Spotify's software, download it for free here.)
The playlist serves as an audio accompaniment to Costello's almost 700-page reminiscence; taken together, both explain how "the angry young man of the late 70s," with a "reputation as one of the smartest and bristliest figures in the London punk scene" became "a revered troubadour craftsman playing the White House, jamming with various Beatles, and composing ballet scores." Just above, you can hear Costello himself read a brief excerpt from the book, a story about hanging out with David Bowie. The Quietus has another exclusive extract from Unfaithful Music. (Note that you can download the entire book, narrated by Costello himself, for free if you join Audible.com's Free Trial program.) And if you need to hear more about what he now calls that "f***** stupid" fracas in '79, see him talk about his angry young man persona and tell other "war stories" of his life in music in an interview with ?uestlove. Of his fierce devotion to so much of the music above, Costello tells The Roots' drummer, "English musicians have such this weird outside love for American music, particularly rhythm and blues as we grew up to know it, that we sort of felt we had possession of it in some weird way."
Related Content:
Elvis Costello Sings "Penny Lane" for Sir Paul
Radio David Byrne: Stream Free Music Playlists Created Every Month by the Frontman of Talking Heads
A 56-Song Playlist of Music in Haruki Murakami's Novels: Ray Charles, Glenn Gould, the Beach Boys & More
Josh Jones is a writer and musician based in Durham, NC. Follow him at @jdmagness