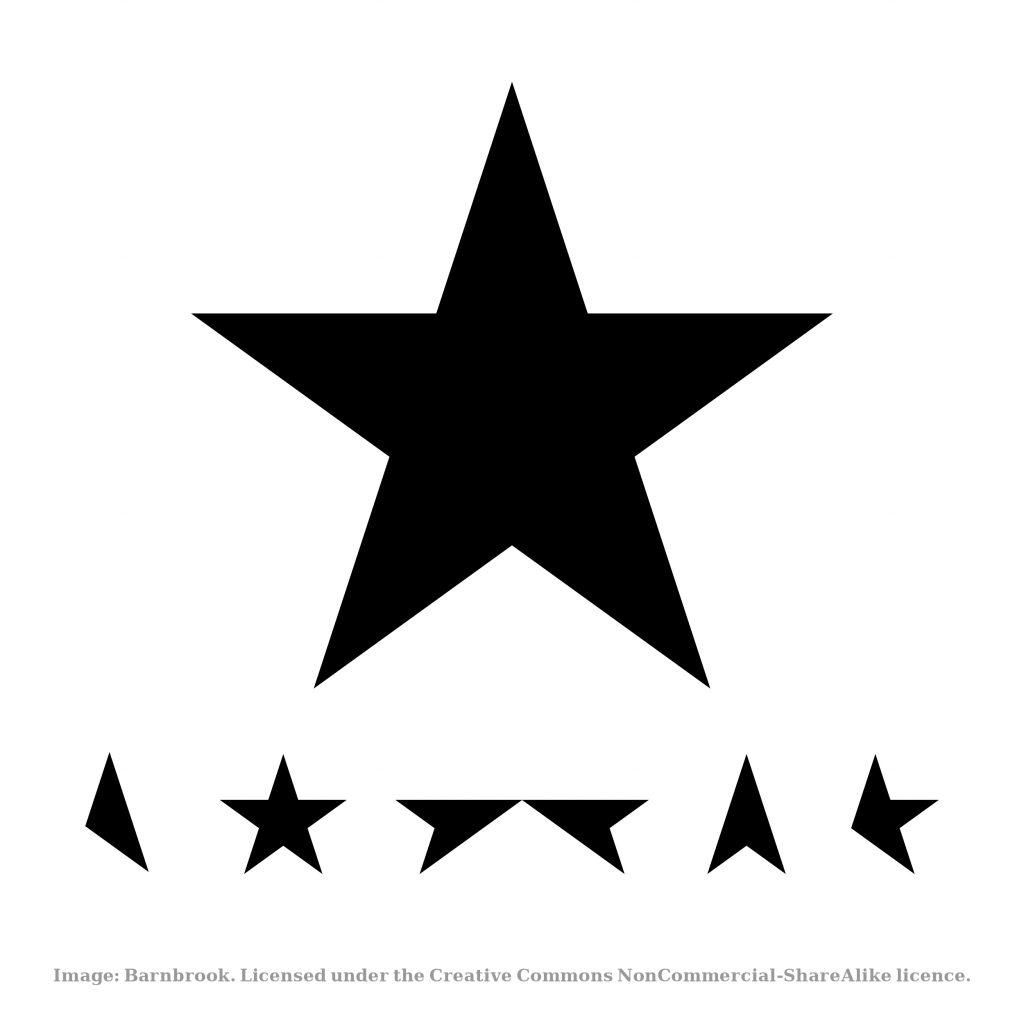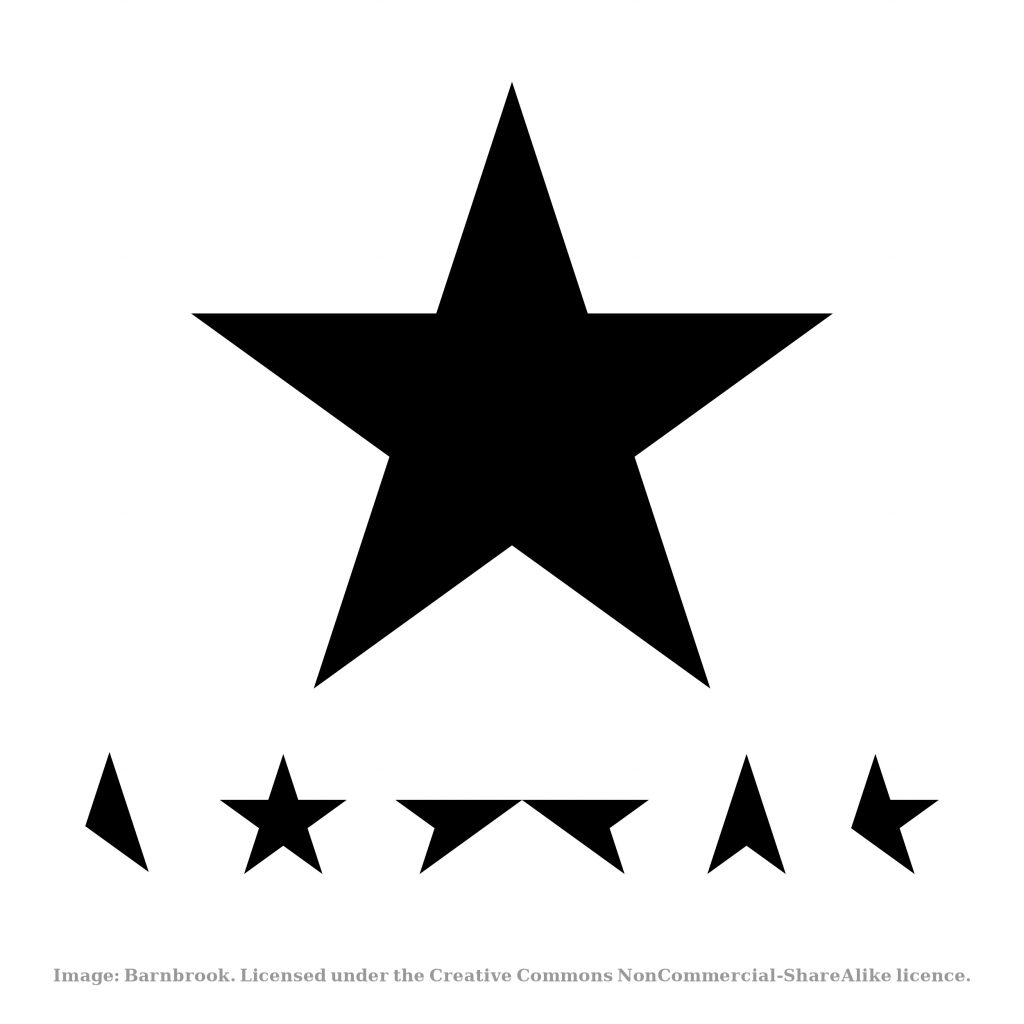 Jonathan Barnbrook, the British graphic designer who created the cover art for several of David Bowie's more recent albums, had his creative studio issue an announcement on Facebook today, one which will surely please many:
Barnbrook loved working with David Bowie, he was simply one of the most inspirational, kind people we have met. So in the spirit of openness and in remembrance of David we are releasing the artwork elements of his last album ★ (Blackstar) to download here free under a Creative Commons NonCommercial-ShareAlike licence. That means you can make t-shirts for yourself, use them for tattoos, put them up in your house to remember David by and adapt them too, but we would ask that you do not in any way create or sell commercial products with them or based on them.
Barnbrook was the creative force behind Heathen (2002), Reality (2003) and The Next Day (2013). In this in-depth interview, the designer talks about his approach to creating a visual language for Blackstar, whose design elements can now be freely downloaded here.
Dan Colman is the founder/editor of Open Culture. Follow us on Facebook, Twitter, Google Plus and LinkedIn and  share intelligent media with your friends. Or better yet, sign up for our daily email and get a daily dose of Open Culture in your inbox.
Related Content:
Dave: The Best Tribute to David Bowie That You're Going to See
David Bowie Releases 36 Music Videos of His Classic Songs from the 1970s and 1980s
David Bowie Lists His 25 Favorite LPs in His Record Collection: Stream Most of Them Free Online