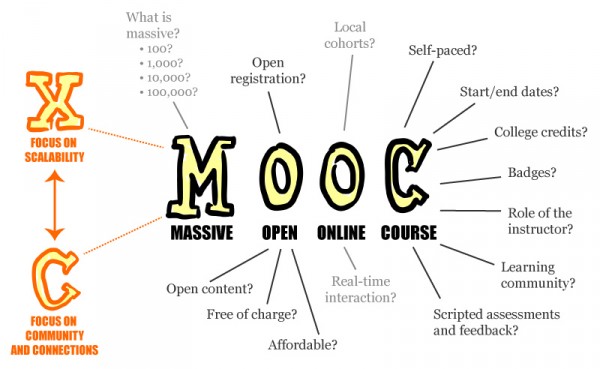 Image by Mathieu Plourd, via Wikimedia Commons
On June 30th, Coursera plans to wind down its old e-learning platform. And according to this email the company sent around, any "courses and course materials on [that] old platform will no longer be accessible." Concerned that dozens of older MOOCs could be lost, some have called this move a form of "cultural vandalism." Others, like the good folks at Class Central, have created a very thorough and handy guide that will show you how to save the course materials (videos, slides, transcripts, etc.) before the June 30th deadline. You're on notice. Start reading the guide and thank Dhawal Shah for putting it together.
For a list of MOOCs starting in the second half of June, click here.
Follow Open Culture on Facebook, Twitter, Instagram, Google Plus, and Flipboard and share intelligent media with your friends. Or better yet, sign up for our daily email and get a daily dose of Open Culture in your inbox. To make sure that our posts definitely appear in your Facebook newsfeed, just follow these simple steps.
If you'd like to help support Open Culture, please sign up for a 30-day free trial from Audible.com or The Great Courses Plus. You will get free audio books and free courses in return. No strings attached.